A group of people in South Carolina got together this week to make 10,000 sandwiches in a single day to give to food pantries, shelters, schools, and soup kitchens in the area.
The 200 volunteers in Greenville were also honoring Eugenia Duke, a local woman who overcame all odds by starting her own business and helping soldiers in World War I 100 years ago.
In order to help their family in Greenville during the war, Eugenia Duke and her daughter Martha started selling homemade sandwiches for 10 cents each at army canteens in 1917.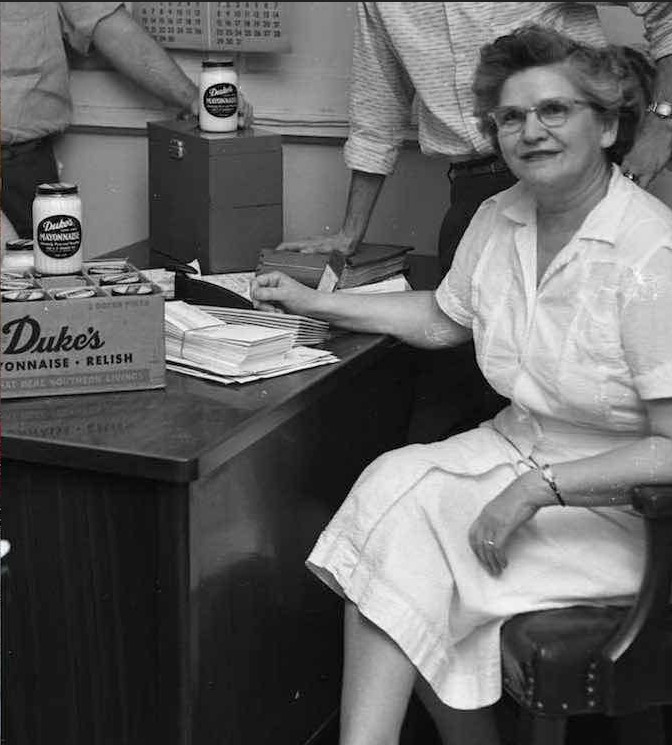 She began bottling her homemade mayonnaise four years later after receiving numerous requests from soldiers stationed at nearby Camp Sevier due to the popularity of her pimento cheese, bacon, and mayonnaise sandwiches.
Throughout much of the United States, grocery store shelves still carry Duke's Mayonnaise, which gained popularity.
In the historic pavilion downtown, which is also the location of the original Duke's Mayonnaise factory, volunteers assembled 10,000 sandwiches using one ton of homemade pimento and cheddar cheese salad.
They were also carrying on the good deeds of Mrs. Duke, who famously made 10,000 sandwiches for the troops during World War I in a single day.
Meals on Wheels provided the sandwiches, Loaves & Fishes distributed the food, and Duke's donated 100 gallons of its renowned sauce. Other nearby hospitality establishments provided equipment and labor, which was used by VisitGreenvilleSC, the organization behind the whole thing.
They followed the directions in the original recipe to make Eugenia's BPT (Bacon, Pimento Cheese, and Tomato Sandwich) as follows: 14 cups each of diced tomatoes, sweet red peppers, and bacon bits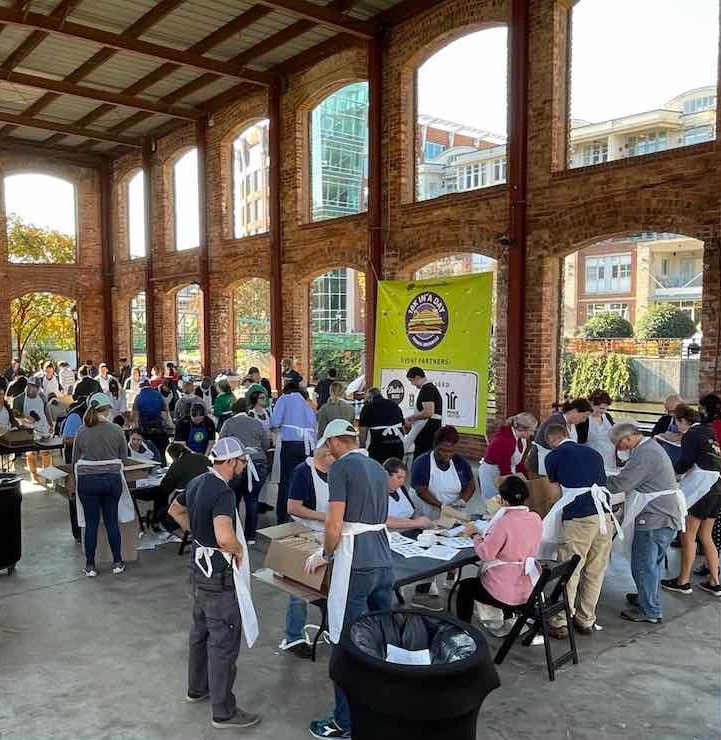 In order to feed thousands of Greenville residents with gourmet sandwiches during this season of giving, the Good Samaritans set up assembly lines and labored assiduously for six hours straight to reach the 10,000 sandwich goal. They did this in honor of Eugenia Duke, one of America's first female businesswomen.
SHARE the moving story of a community and a woman's history on social media.