Bruce Willis and Demi Moore were once a famous couple in Hollywood, capturing the attention of the media and fans alike.
Despite their highly-publicized split, their story did not end there. Even after more than 20 years of going their separate ways, they maintain a special connection.
Demi Moore and Bruce Willis have always spoken kindly of each other after their divorce, but now in her new book "Inside Out," Moore is sharing details about their split.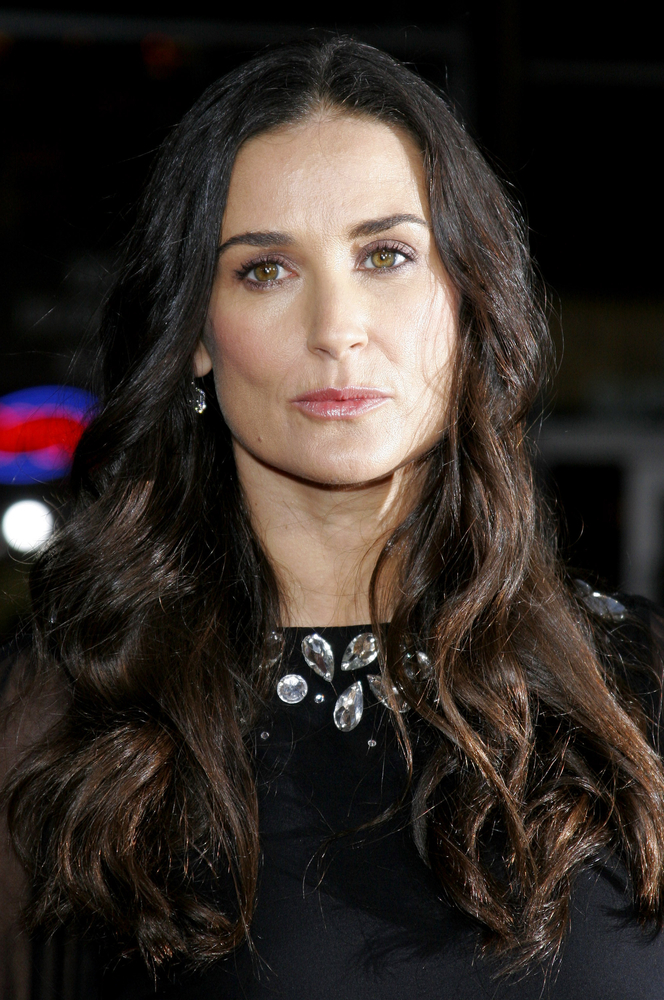 Moore stated that she is proud of their divorce and how it was handled, despite Willis' initial fears that it would turn ugly due to her past anger and baggage. However, neither of them resorted to hurtful tactics, surprising Willis.
The couple first met at the premiere of "Stakeout" in Los Angeles. Demi Moore's then-fiancé, Emilio Esteves, starred in the movie. After the premiere, Moore and Willis started dating. They fell in love quickly and got married only four months after meeting. They got married in Las Vegas on a whim because they found out they were going to have a baby. Willis proposed to Moore while they were on their way to a casino. Moore was hesitant, but Willis persisted, and she eventually agreed.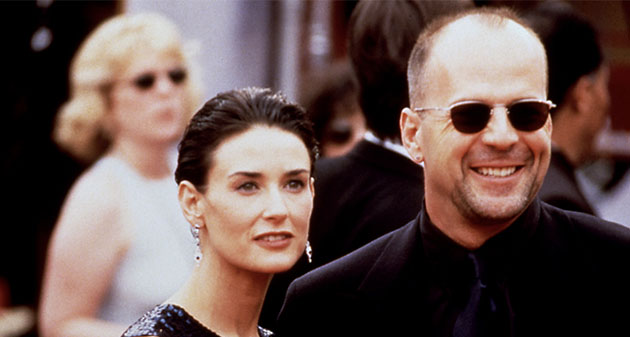 Shortly after that, their first daughter, Rumer, was born in 1988, followed by Scout in 1991 and Tallulah in 1994. In her book about her life, Moore mentioned that they were more focused on being parents than on each other. She wrote, "I think both of us from the outset were more passionate about having kids than we were about being married."
However, the marriage began to break down, and the couple spent less and less time together. They finally filed for divorce in 1998, and it was revealed that they had been living separate lives for some time.
Willis and Moore got divorced, but they remained committed to raising their children together. Willis still loved Moore and they were very close, even after their divorce. However, when Moore started dating other men, Willis felt jealous. Actor Will Smith helped Willis see that it was important for everyone to get along for the sake of the children. Willis then met and married Emma Heming in 2009, and they had two daughters together. Moore married Ashton Kutcher in 2005, but they divorced in 2011.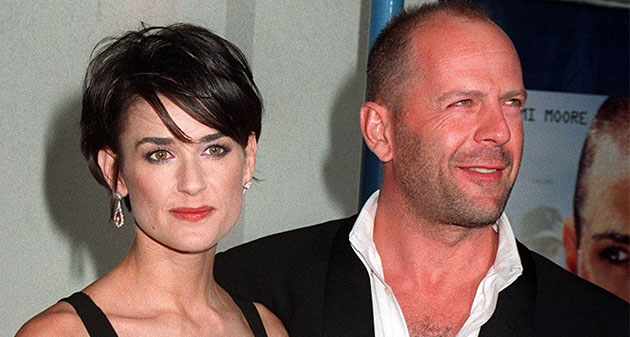 Kutcher and Willis came together to form a step-family and managed to maintain good relationships with each other. They even developed a strong bond between themselves. Willis once shared in 2009 that their blended family worked well because they prioritized their children and enjoyed each other's company. The former couple always supports their children as a team.
Demi Moore was a guest at Bruce Willis' Comedy Central Roast in 2014 and publicly thanked him for their blended family on his birthday in March 2022.
However, the family later announced that Willis had been diagnosed with aphasia and would be retiring from acting. In February 2023, Moore shared an update that Willis' diagnosis had been changed to frontotemporal dementia.
The family released a message on The Association Frontotemporal Degeneration website to explain the condition in more detail. It can affect anyone and is the most common form of dementia for people under 60 years old. Detecting it can take several years in some cases, and unfortunately, there is no cure for it. The family will now work to raise awareness about the condition to help Bruce and honor his wishes to do the same if he were able.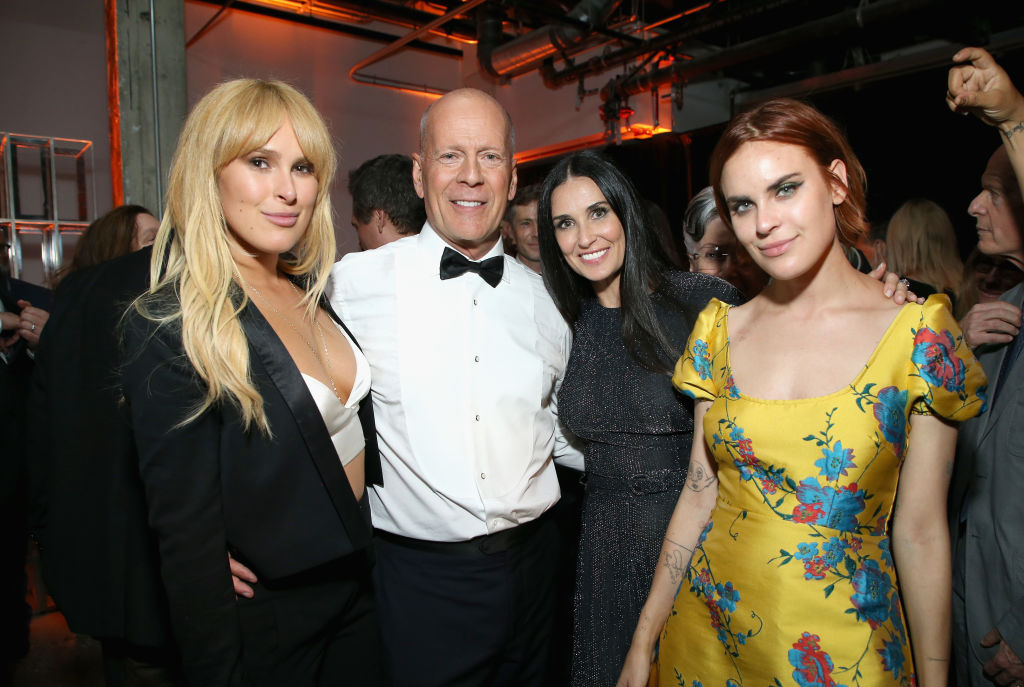 The family expressed their appreciation for the kind messages they received and were touched by the love shown for their husband, father, and friend during his illness. Despite Bruce being unwell, the family remained close, with Moore and Heming taking care of him. They even referred to themselves as the "Ladies of Willis/Moore." Despite being divorced and Willis remarrying, he and Moore still have a strong bond. Moore even sees Heming's daughters with Willis as part of her own family.
Moore went to the wedding of the couple in 2009 and also attended their vow renewal ceremony 10 years later. Heming expressed how Moore welcomed her into their family and she did the same for Moore.
Rumer Willis, their daughter, appreciates her parents for always maintaining a peaceful relationship. Unlike her friends whose parents had divorced, Rumer was never forced to choose between her parents as they always prioritized the well-being of their children.
Let us know your thoughts about this article in the comment section below.