Animals are good creatures, and we learn a lot from them as humans. The famous runway showcase and never-ending modeling walk is the "branded catwalk." What is a cat? an animal, right? Isn't it amazing?
Despite what the name "catwalk" suggests, dogs are more than welcome.
The Miss So Mateus do Sul competition in Brazil was going swimmingly—locals were giving it their all on the runway as they vied for first place. Then, unexpectedly, a four-legged beauty entered. a dog, you guessed it!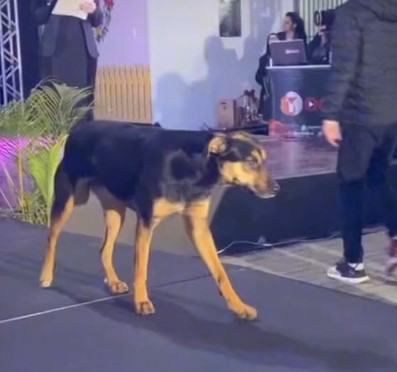 This excellent boy was applauded as he crossed the catwalk by both the audience and the competitors. He appeared to be ready for this. He didn't stay long, but his brief appearance had a lasting impression.
Jennifer Jaworski, the competition's winner, later told The Dodo, "I loved how everyone reacted to him." " I certainly applauded even louder. "I adore animals."
As amazing as they are, pets deserve to be respected and treated equally. They are creatures that will never cease to astound and inspire us because they never stop performing amazing deeds for us.
Naturally, some of them have been trained to be well-behaved by respectful owners who value and care for them.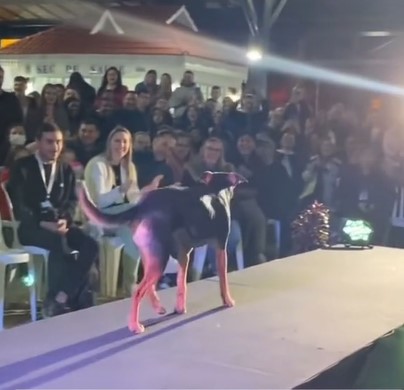 We still have to acknowledge that these animals make good companions and are at ease in non-toxic settings just like people.
They will always want to emulate us when we do good deeds. Dogs will happily lie down and wag their tails in appreciation of the comfort.
Let's give animals the opportunities they request on stage or elsewhere! They'll pleasantly surprise us and make us happy. Let us keep winning with them.
Although this elegant pup did not place, he is a winner in our hearts!
Check out this unexpected contestant's performance below, and don't forget to share.