Turning a hundred years old is indeed a privilege and undoubtedly an occasion for celebration.
One woman who had become friends with her trashman received a warm surprise on her 100th birthday in an incredible story of friendship.
Ben Bird, a trashman, has been collecting trash every week at Dorothy Ballard's home in Kidderminster, England, for the last decade.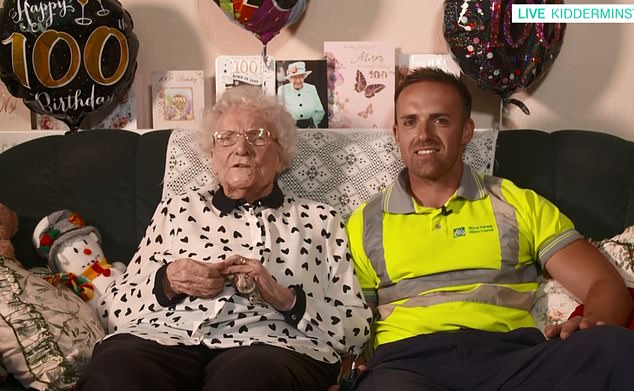 While picking up the trash, Ben would chat with Dorothy about life and family before going on with his day.
"He talks about the family, he tells me about his little kids," said Dorothy.
"Then one day, when his wife had the baby – little girl – he said to me, 'We're going to call her Daisy'. And I said, 'Oh how wonderful, do you know that was my mother's name?'"
According to the trashman, their friendship started when Dorothy opened her door and thanked him.
One day when Ben was picking up trash, he promised Dorothy that he would bring her cake for her 100th birthday.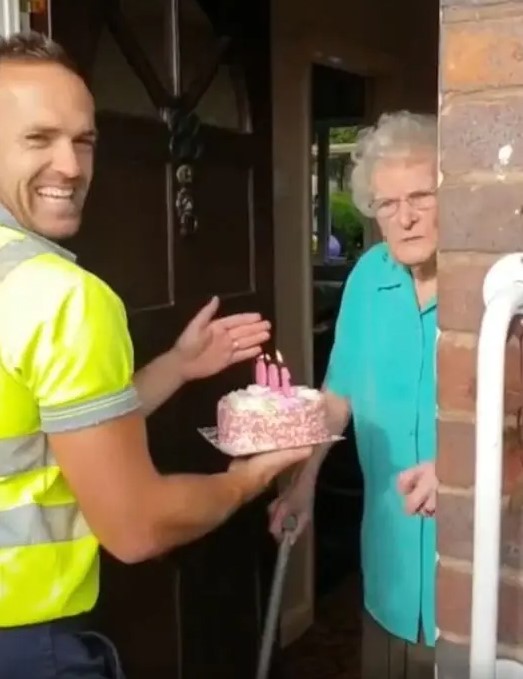 "Live to be 100 and I'll bring you a cake for your big birthday."
Well, it did not take long before Dorothy reached 100. Ben and his coworkers arrived with a cake at her front door ready to celebrate her special day.
In a video shared online, Ben calls out to the centenarian before singing "Happy birthday" to her. He even asks her to make a wish before blowing out her candles.
Mercy and Ben are friendship goals! 🙌 pic.twitter.com/khZjUCh60G

— This Morning (@thismorning) August 13, 2019
The video immediately went viral, and thousands of good wishes for the two friends poured in. "Restores your faith in humanity," one person tweeted. "Lovely story, may your friendship continue for years to come Mercy and Ben," wrote another.
I hope the friendship between these two friends never ends because it is so endearing.
Let us know your thoughts about this story in the comment section.