Nobody knows when tragedy will strike. It is heartbreaking to learn of a child's death. A young end has a long-term impact on the family.
Young Alexander "Cade" Law has left a large void in his family and his community as a whole.
Alexander "Cade" Law was living in Arkansas with his family. The child was born in Johnson, along with his twin brother Chandler Law. The two had started fifth grade at Ruth Barker Middle School.
They were happy about what the new school year would bring. He enjoyed video games, roller skating, movies, and collecting Pokemon cards. He had a wide range of interests and was never bored.
Chandler and Cade were inseparable best friends. Cade had his share of difficulties as a baby. Before he could walk, the little boy required two brain surgeries. He was in the hospital most of the time. The family had already been through so much and were finally at a point in their lives where they were hopeful for the future.
They could finally rest without worry. They had no idea that the most heartbreaking experience they would ever have was just around the corner.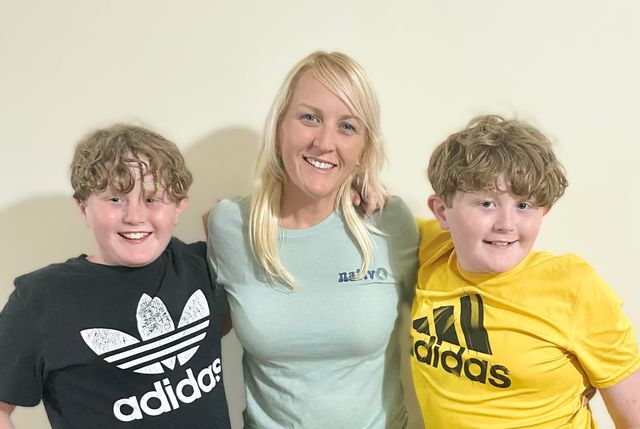 It was a typical rainy August day in 2022, and Cade and Chandler were playing in the rain with their best friend Meg. The game is played by most children. The kids built paper boats and raced them in the shower.No one suspected any problems, but there was an open sewer drain at the field's end.
The children noticed a whirlpool effect when they came across the open sewer drain. The kids gathered some wood chips and tossed them into the swirling water. When Cade reached in to grab one of the woodchips, he was swept away by the water. Chandler attempted to grab his brother, but the current was too strong. Meg's mother also tried to save the 11-year-old in vain.
Cade died on Monday, August 29th, leaving his family and friends in a state of bereavement. Chrissy Law reveals that Meg's mother is still on life support in a hospital.
"She is a true hero." "It gives me peace of mind to know that my baby was not alone down there," Chrissy said.
Please remember her family in your prayers. "Everyone is hoping for a miracle."
Cade had recently turned 11 years old, and he had celebrated the occasion with his best friend and twin brother, Chandler Law.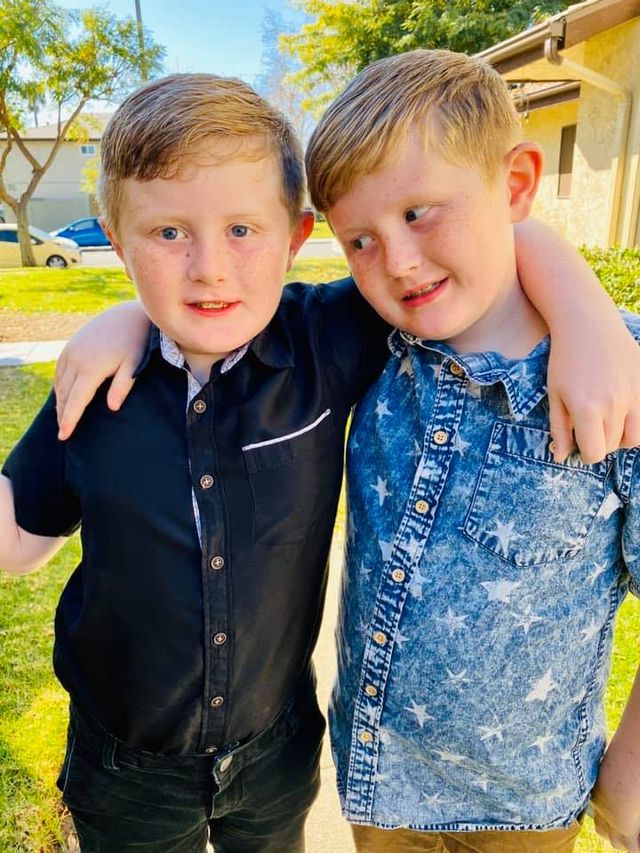 The family set up a GoFundMe page to help pay for Cade's final expenses. They thanked the first responders who did their best to save Cade but were only able to do so after he died.
The family had hoped to raise $25,000, but donations totaled $40,000.
The family is still in shock as a result of this tragic loss. Chrissy expressed her emotions in a Facebook post, writing, "I can't even describe this pain." I can't imagine how life will be without him. Chandler would get lost without his twin, He was amazing. And so loved."
Bentonville Deputy Fire Chief Kevin Boydston and the city's Deputy Director of Transportation Dan Weese expressed condolences to the family. They advised residents to exercise caution during heavy rains and flash flooding. It was also suggested that children not play in the rain.
Our hearts go out to the family as they deal with this terrible loss. We hope and pray that they are able to move on from this horrific tragedy, and we ask that you do the same.