Goldie Hawn, the timeless Hollywood star, continues to capture audiences' attention not only with her talent but also her endearing relationship with long-term partner Kurt Russell. This duo serves as a shining example in an industry where relationships are often fleeting, managing to maintain their bond for decades.
In addition to her successful acting career, Hawn is also a devoted mother and grandmother. Her family includes three children, one stepchild, and six grandchildren, with her social media platforms providing a glimpse into her loving and nurturing role. This famous screen icon effectively balances her professional commitments with a rich family life, embodying the doting matriarch role both on and off-screen.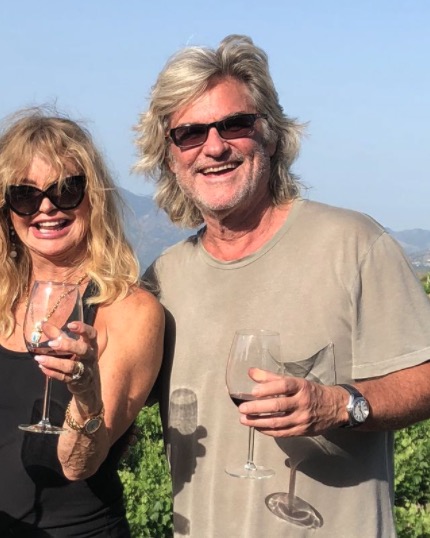 Goldie Hawn and Kurt Russell have shared a love story that began in 1983 and has continued to flourish over three decades. Their relationship is characterized by deep love and commitment, and they have never felt compelled to formalize their bond through marriage.
In a 2007 interview with Woman's Day, Hawn explained her viewpoint, stating, "As long as my emotional state is in a state of devotion, honesty, caring, and loving, then we're fine. I like waking up every day and seeing that he is there and knowing that I have a choice. There is really no reason to marry." Similarly, Russell emphasized their mutual core values in a 2018 interview with the Daily Mail, saying, "Everyone has their marker on what is really important and where you draw the line. For Goldie and me, that core value was this: the kids come first."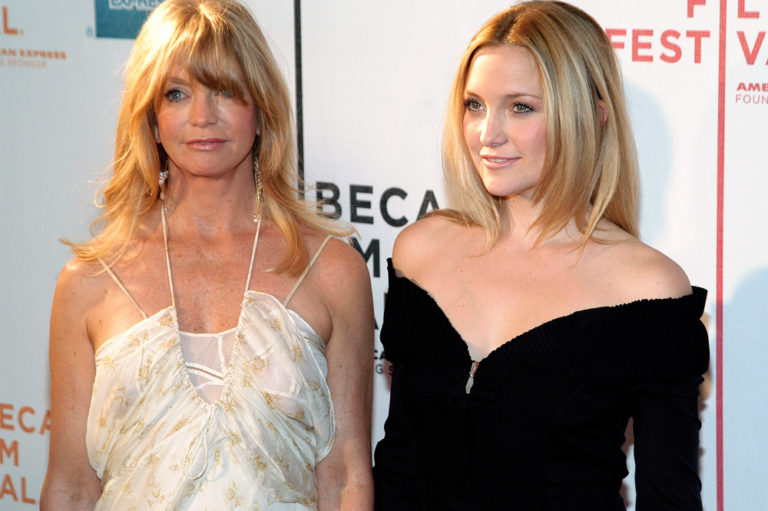 Goldie Hawn extends her care for children beyond her own family through her MindUp program, a part of the Goldie Hawn Foundation. Established in 2003, this initiative aims to foster conducive environments that support children's growth both in school and life.
Hawn's profound affection for her own children is especially evident when she is with her daughter, Kate Hudson, a notable Hollywood actress herself. Goldie had Kate and her older brother Oliver with her second husband, Bill Hudson. The charming mother-daughter duo recently made an appearance as guest presenters on the Ellen Show. During their segment, Goldie humorously recounted the intimate experience of being present when Kate delivered her latest child, Rani Rose Hudson Fujikawa, who is now one year old.
Goldie Hawn humorously recounted the experience of her daughter's childbirth, "The doctor was in there and I could see the head and then it disappeared," she enthusiastically revealed. She went on, "I'm looking over his shoulder, then the doctor turned to me and said 'Goldie if you get any closer you're gonna fall in.'"
View this post on Instagram
Kate Hudson is also mother to two sons, 15-year-old Ryder Russell, and 8-year-old Bingham Hawn Bellamy. Remarkably, Hawn, who starred in classic films like 'Overboard,' 'Private Benjamin,' and 'The First Wives Club,' as well as the recent Netflix Christmas hit 'The Christmas Chronicles' (where she portrayed Mrs. Claus opposite partner Kurt Russell's Mr. Claus), is not only a Hollywood icon at 74 but also a loving grandmother.
Goldie Hawn's son Oliver, and his wife Errin, have expanded the family with three children – sons Wilder Brooks, Bodhi Hawn, and daughter Rio. These children add to the joy of being grandparents for Goldie and Kurt.
While Goldie has spent decades charming the world as an accomplished actress, dancer, and producer, it's evident that her greatest passion lies within her family. She recently delighted fans by sharing a charming photo of her 7-year-old granddaughter, Rio. The striking resemblance between Rio and her "GoGo" – the affectionate name Goldie's grandchildren have for her – has captured fans' hearts, making this snapshot an absolute crowd-pleaser.
View this post on Instagram
Goldie captured the endearing moment while having lunch with Rio, sharing it with the caption, "Christmas lunch in Aspen with a chip off the old block! Happy upside down lunch to everyone everywhere." The post attracted almost 70,000 reactions, with thousands of fans commenting on the striking resemblance between Rio and Goldie.
A few weeks prior, Goldie had shared another photo with Rio at a MindUp event where singer Barry Manilow was being honored. She affectionately captioned the picture, "Couldn't have picked a better date than my granddaughter."
It's apparent that this Hollywood icon, Goldie Hawn, holds nothing but deep love and adoration for her family, always cherishing these precious moments with them.
View this post on Instagram
Reflecting on her family, Goldie shared, as quoted by Australian Women's Weekly, "I look at our kids and grandchildren and there's nothing in the world that could make me as proud as I am of all of them." Expressing her joy in being a grandmother, she further added, "Being a grandmother is amazing, I love it. It brings incredible joy. Family is so important."
Do you see the resemblance between Goldie's granddaughter and the Hollywood icon herself? We would love to hear your thoughts in our comment section below. Don't forget to share this heartwarming story with other Goldie Hawn fans you know.