Meg Ryan, the well-known actress, recently made her first public appearance in six months to support her friend Michael J. Fox. This event took place ahead of the premiere of a new documentary about Fox's ongoing struggle with Parkinson's disease.
At the age of 61, Ryan has been keeping a low profile, intentionally staying away from the public eye in recent years. According to the Daily Mirror, she attended a screening of the upcoming film, "STILL: A Michael J. Fox Movie," as a show of solidarity with her friend.
Meg Ryan and Michael J. Fox were photographed together looking cheerful, but fans quickly focused on Ryan's changed appearance, which some described as "unrecognizable." The "Sleepless in Seattle" star, who began her acting career in 1981 with "Rich and Famous," showed off a remarkably smooth complexion, sparking renewed speculation about potential plastic surgery despite her previous denials.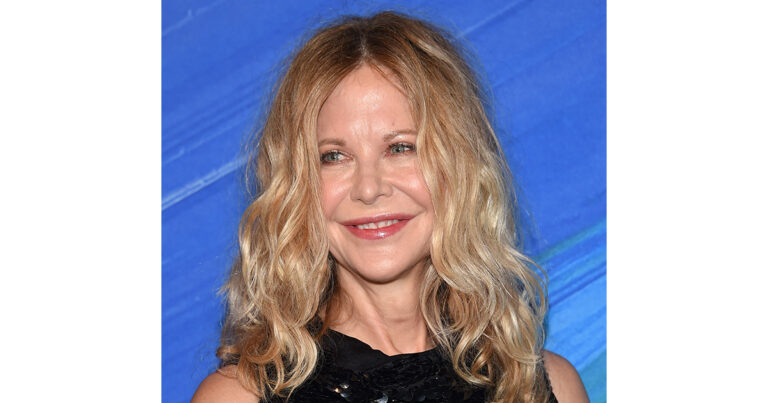 Social media users shared their thoughts on Meg Ryan's appearance, with some expressing negative opinions about plastic surgery. One Twitter user wrote, "Hopefully women will learn from this. Plastic Surgery is for Frankenstein." Another comment read, "Meg Ryan spent thousands to make herself unrecognizable and hideous."
Others questioned the changes to her face, with one user asking, "Wtf has Meg Ryan done to her face?!" Another advised against Botox and fillers, saying, "Yikes… just say no to Botox and fillers ladies. Don't take it from me, take it from Madonna and Meg Ryan."
Meg Ryan has previously stated that she doesn't pay much attention to negative comments about her appearance. In a 2015 interview with Porter Magazine, she addressed the plastic surgery rumors, saying, "I don't pay a lot of attention, frankly. There's a lot of hatred in the world today. It's so easy to judge. Imagine being a hater, how stupid."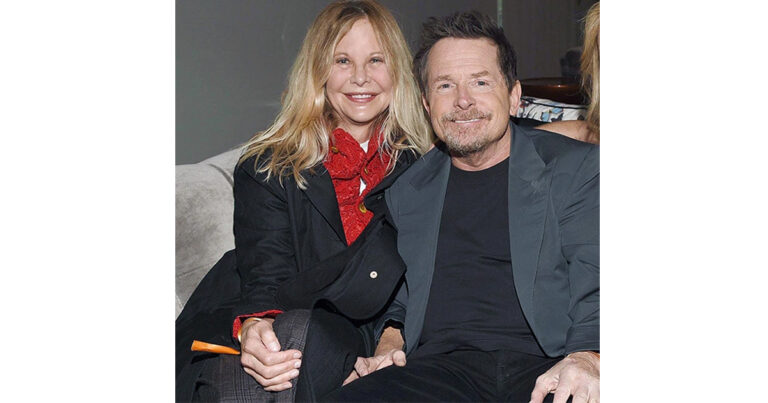 At the screening of "STILL: A Michael J. Fox Movie" held at the Alice Tully Hall in New York's Lincoln Center, Ryan appeared to be in good spirits. She posed for pictures with celebrities such as Bill Murray and Elvis Costello, supporting her friend Michael J. Fox on his special night.
Michael J. Fox, who recently admitted that he doesn't expect to live to be 80, is releasing a documentary that chronicles his life over the past 30 years since being diagnosed with Parkinson's disease. The "Back to the Future" star was first diagnosed at the age of 29. Although he initially tried to hide his condition, he has since become a prominent advocate for raising awareness and supporting research.
In a recent emotional interview, Fox candidly discussed his mortality and the increasing difficulty of living with Parkinson's. He stated, "I'm not gonna lie. It's gettin' hard, it's gettin' harder. It's gettin' tougher. Every day it's tougher. But, but, that's, that's the way it is. I mean, you know, who do I see about that?"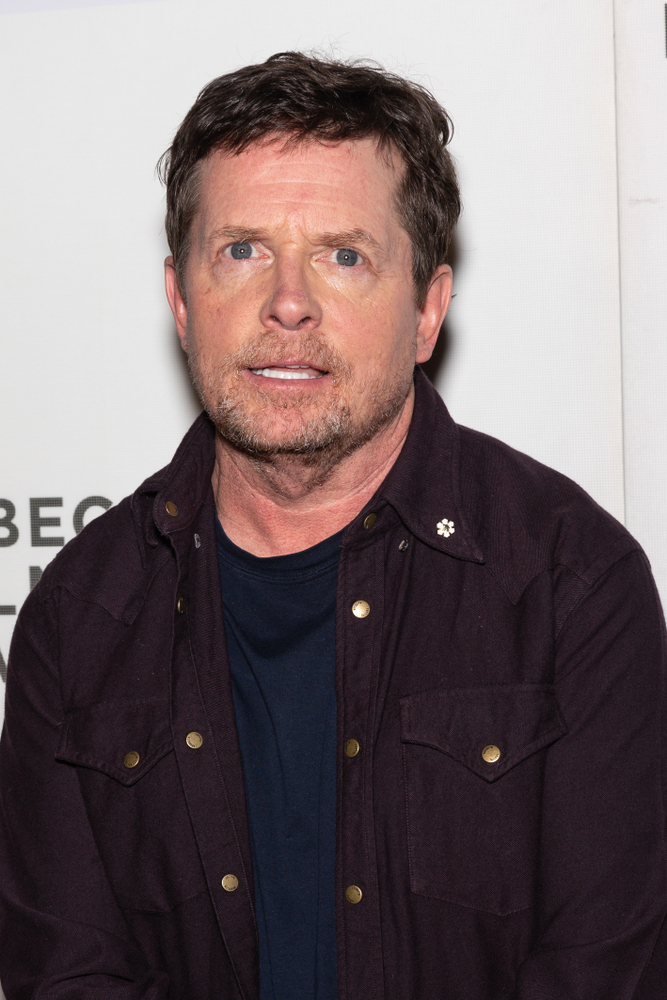 Michael J. Fox also shared that he underwent spinal surgery after discovering a benign tumor on his spine. The tumor affected his ability to walk, and he suffered multiple injuries after a fall, including broken arms, a broken elbow, a broken face, and a broken hand.
Fox commented on living with Parkinson's, saying, "You don't die from Parkinson's. You die with Parkinson's. I've been thinking about the mortality of it. … I'm not gonna be 80. I'm not gonna be 80."
As for Meg Ryan's appearance, opinions may vary, and people might question whether it is appropriate to comment on or judge her looks. What are your thoughts on this issue? Feel free to share your opinions in the comments section.
In the meantime, we join others in sending love and well wishes to Michael J. Fox.