Michael J. Fox, a renowned Hollywood actor, and his wife, Tracy Pollan, are often celebrated for their enduring relationship. For over thirty years, they have stood by each other, navigating both joyful and challenging moments. One particularly notable struggle they have weathered together is Fox's battle with Parkinson's disease.
Recently, the couple marked their 35th wedding anniversary, an occasion that Fox chose to honor with a heartfelt tribute to his wife. The actor, well-known for his role in Back to the Future and now 62, has regularly showcased his adoration for Tracy on social media, sharing numerous pictures of her over the years.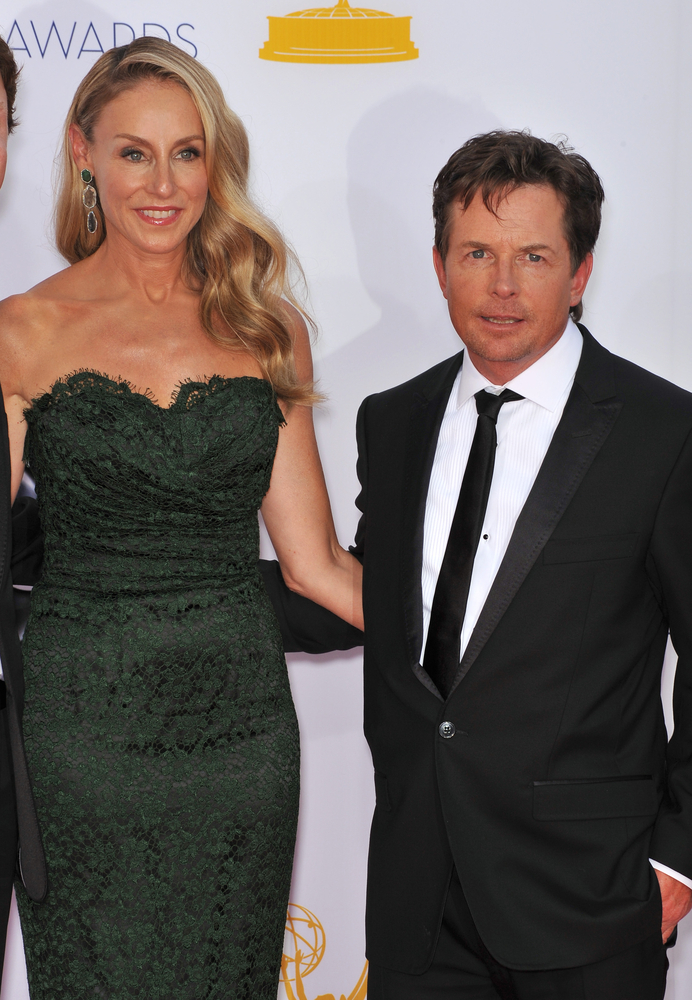 In his tribute, Fox expressed deep affection for his wife. His message read, "35 years of laughter, living, listening, and loving you. Thank you for it all. Forever yours, Mike." Pollan reciprocated the sentiment in her reply, posting, "Love you so much!!!" She also crafted her own Instagram tribute to her husband, writing, "Happy anniversary my love. Here's to many more glorious adventures together. I could not love you more."
Additionally, when Pollan celebrated her 63rd birthday last month, Fox didn't miss the opportunity to convey his heartfelt wishes. He penned a touching birthday message, saying, "She showers the people she loves with love, she shows them the way that she feels."
In further admiration for his wife, Fox referred to her as "my forever Summer girl, my love, my best friend, and the most beautiful amazing mom to our four stupendous kids. Love love love you."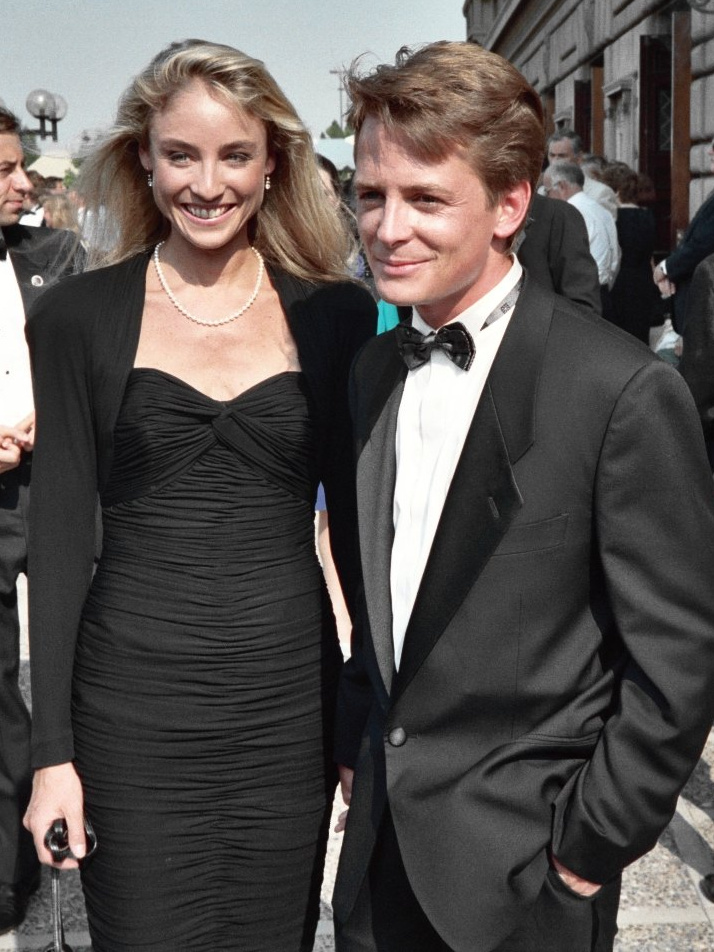 Fox and Pollan's story began in 1988, when they got married. Their relationship started to blossom years earlier on the set of the television show Family Ties, where Pollan portrayed the fiancée of Fox's character, Alex P. Keaton. The pair found themselves working together again on the film Bright Lights, Big City, where their romance flourished. They said their wedding vows on July 16, 1988. The couple has four children – a son named Sam, twin girls Aquinnah and Schuyler, and a younger daughter, Esmé.
Just a few years into their marriage, Fox was diagnosed with Parkinson's disease in 1991. In a 2015 interview on The Late Show With David Letterman, Fox reflected on the shocking news, saying, "It was scary. I was 29 years old and so it was the last thing I expected to hear. I thought I'd hurt my shoulder doing some stunt because I had a twitch in my pinkie. And the doctor said 'You have Parkinson's disease.' He said, 'The good news is that you have 10 years of work left.'"
Fox has always expressed his gratitude for Pollan's unwavering support during his difficult journey with the disease. As he grappled with the harsh reality of his condition, he found solace in her love and support. Fox said, "We didn't know what to expect. One of the things I'll always love Tracy for is that at that moment, she didn't blink."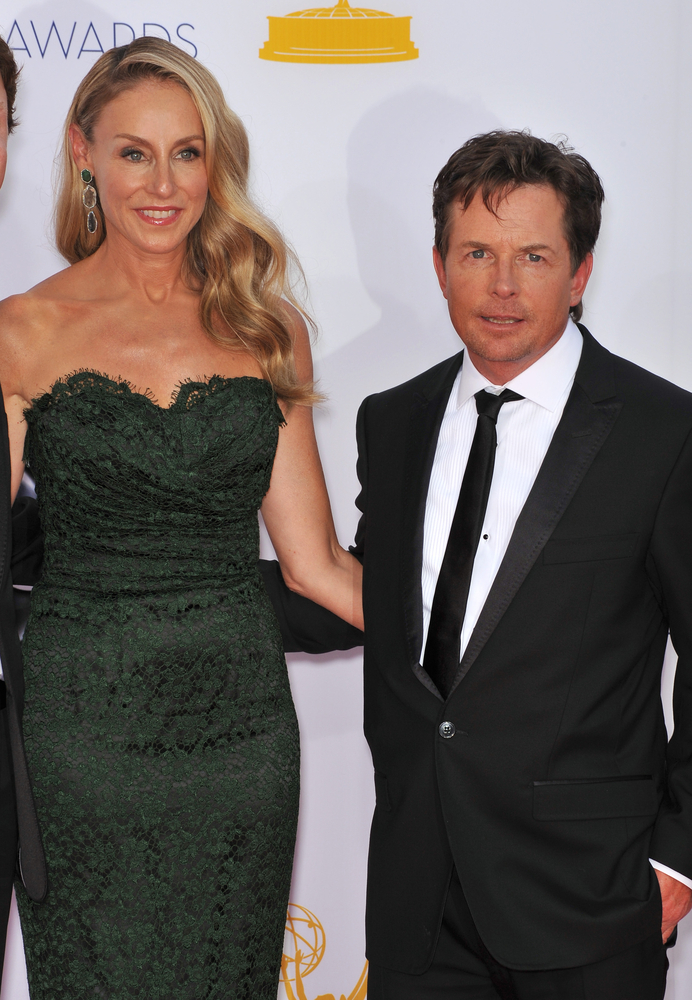 For the past 35 years, Fox and Pollan have remained a robust pillar of support and love for one another, with their bond only growing stronger over time. Describing the secret behind their enduring connection, Pollan said, "I think we really listen to each other, we are there for each other when we need each other. And then we also give each other space when that's needed. Just feeling off of what's needed at the moment and trying to be there."
Fox also emphasized the crucial role his wife plays in their family, expressing, "Tracy gives our family everything that we need. Any good in our family, anything good that we do, comes from her."
Fox, who retired from acting in 2021, has recently acknowledged that his journey with Parkinson's disease is "getting tougher". Despite indicating that he might not live to be 80, he maintains a positive outlook and affirms he is still "happy".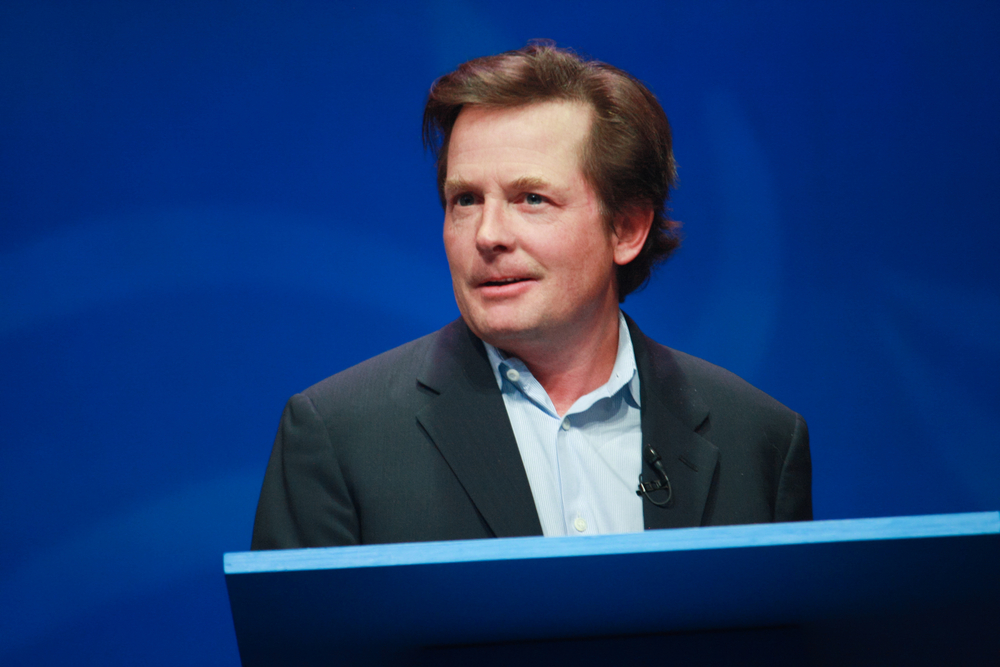 Away from the screens, Fox continues to contribute significantly through his Michael J. Fox Foundation. The organization is dedicated to funding research for developing more effective treatments and eventually a cure for Parkinson's disease. As the largest nonprofit sponsor of Parkinson's research, the foundation has successfully raised over $1 billion for various research initiatives.
As they celebrate their 35th wedding anniversary, the enduring love story of Tracy Pollan and Michael J. Fox continues to inspire and touch many hearts. Congratulations and best wishes to them on their special day. We invite everyone to share this story and extend their anniversary wishes to this remarkable couple.