Harry Belafonte, a renowned singer and actor, passed away at the age of 96. Known for his Calypso music, Belafonte was also a prominent civil rights and humanitarian activist.
Some of his most famous songs include "Day-O (The Banana Boat Song)," "Jamaica Farewell," and "Jump in the Line." His spokesman, Ken Sunshine, confirmed that Belafonte died from congestive heart failure at his Manhattan home.
Born on March 1, 1927, in Harlem, New York City, Belafonte was the child of Caribbean immigrants who faced financial struggles. He spent part of his early years living in Jamaica with his grandmother, eventually returning to New York City in the 1940s.
Harry Belafonte faced challenges during his childhood, as he later shared with People Magazine. Despite his mother's affection, he experienced anguish due to being left on his own. He quit high school to serve in the Navy during World War II. Upon returning to New York, he pursued a career in theater, studying alongside notable actors like Marlon Brando and Walter Matthau, as reported by Biography. Belafonte also found success in music, performing in jazz clubs with the support of acclaimed musicians such as Charlie Parker and Miles Davis.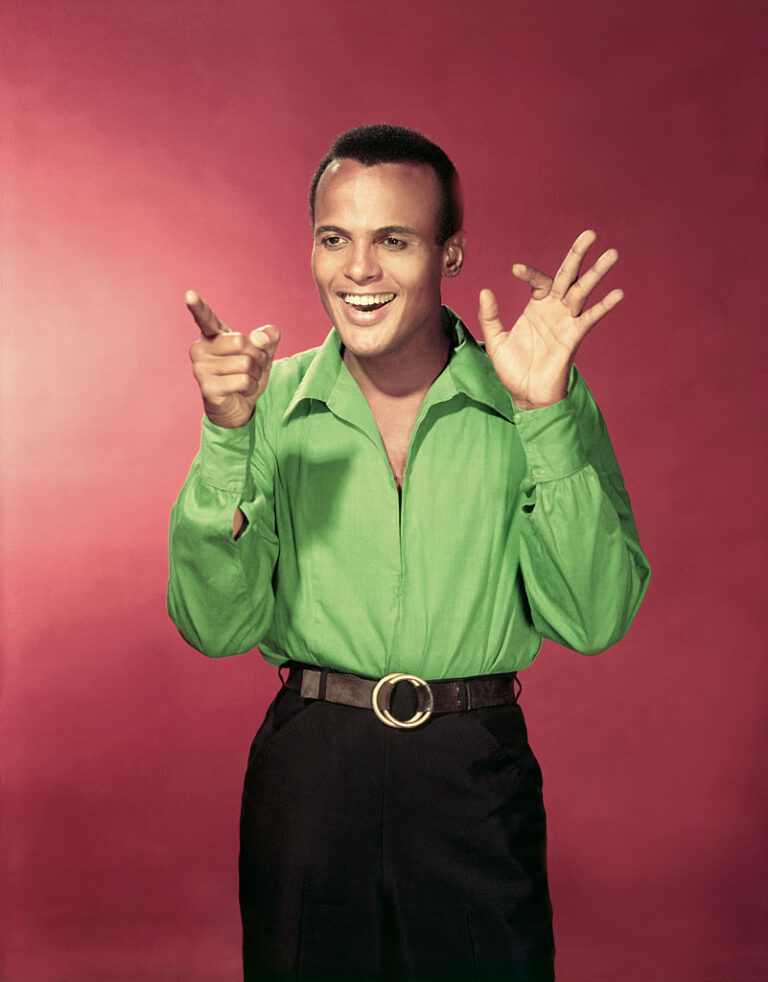 His Broadway debut in John Murray Anderson's Almanac earned him a Tony Award, and he soon transitioned to film as well. Belafonte starred in movies like the musical Carmen Jones, acting alongside Dorothy Dandridge.
Harry Belafonte played a significant role in introducing traditional Trinbagonian Calypso music to the global stage. His 1956 album, Calypso, was immensely successful and became the first LP to sell over a million copies. The album featured his iconic song, "Day-O (The Banana Boat Song)," which he described as a reflection of his family and the hardworking people in Jamaica's banana and cane fields in an interview with The New York Times.
In addition to his musical accomplishments, Belafonte broke barriers in television by becoming the first Black person to win an Emmy. He received the award for his 1959 special, Revlon Revue: Tonight with Belafonte.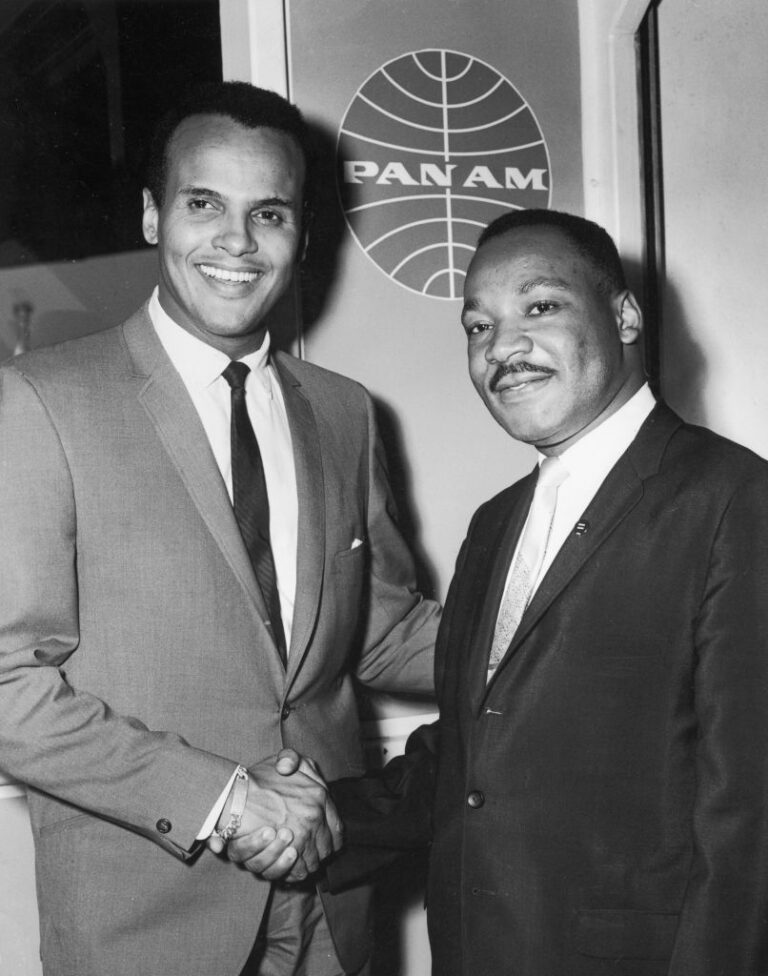 Although Harry Belafonte was widely recognized as the "King of Calypso," his activism was just as notable throughout his life. He developed a close friendship with Martin Luther King Jr. and actively supported the US civil rights movement by participating in various protests and rallies. Belafonte was mentored by actor and activist Paul Robeson, who he considered a significant influence in his life.
In his memoir, Belafonte reflected on the impact both Robeson and King had on him, stating that Robeson provided him with a backbone and King nourished his soul. His activism and dedication to social justice remained a key aspect of his legacy.
Harry Belafonte played an important role in organizing the 1963 March on Washington, where Martin Luther King Jr. delivered his famous "I Have a Dream" speech. He was also involved in the 1961 Freedom Rides and voter registration drives. Belafonte's support extended to bailing MLK out of jail and raising funds to release other civil rights activists.
Belafonte's activism persisted throughout his life. In the 1980s, he arranged a group of celebrity musicians to record "We Are the World," a song that raised over $10 million for African famine relief and became one of the best-selling singles ever. Furthermore, he participated in the Anti-Apartheid Movement and opposed the Iraq War, showcasing his unwavering commitment to social justice causes.
Harry Belafonte leaves behind a legacy as both a pioneering musician and a dedicated civil rights advocate. His impact on the world is remembered through numerous lifetime achievement awards, such as the Kennedy Center Honors in 1989, the National Medal of Arts in 1994, the Grammy Lifetime Achievement Award in 2000, and the Jean Hersholt Humanitarian Award from the Academy. In 2022, he became the oldest living person to be inducted into the Rock and Roll Hall of Fame.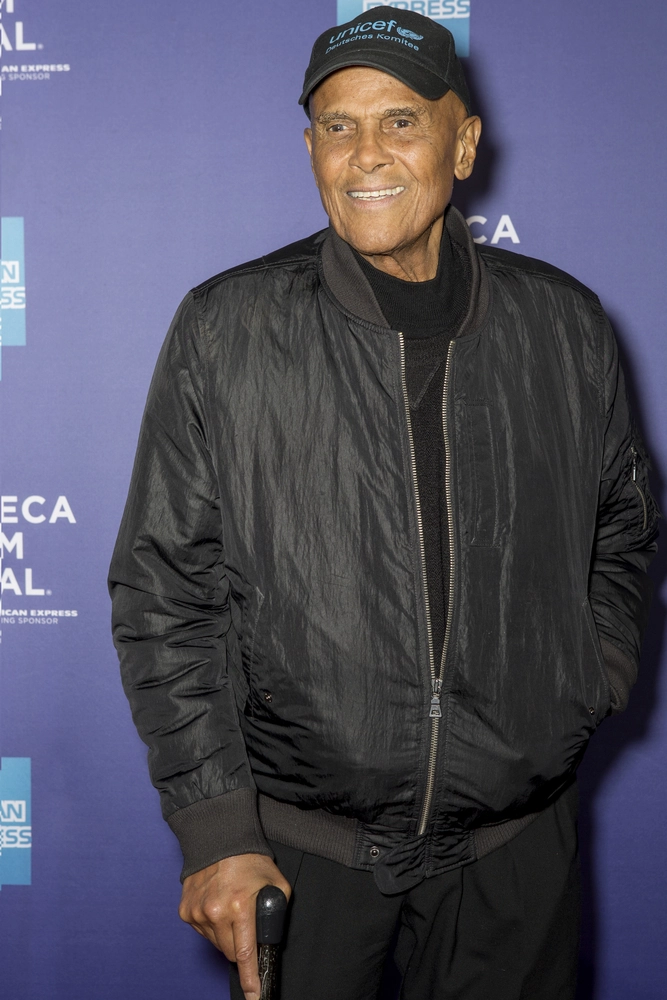 Harry Belafonte's life was marked by his incredible music and unwavering commitment to social justice. May he rest in peace, and may his memory continue to inspire future generations. Share this story to honor the life and legacy of Harry Belafonte.