2023 Oscars ceremony was filled with many highlights. Everything Everywhere All At Once was the big winner, but Brendan Fraser, Jamie Lee Curtis, Michelle Yeoh, and Ke Huy Quan also achieved individual success.
However, amidst all the glamour and accolades, a touching moment featuring Morgan Freeman may have gone unnoticed by many. Luckily, some observant fans caught it and shared their thoughts on social media.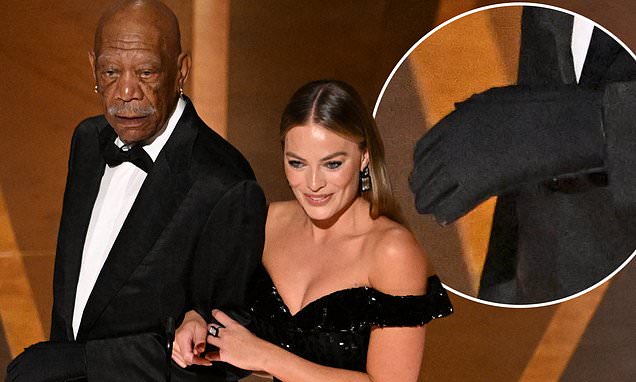 During the Oscars gala, Morgan Freeman appeared on stage with actress Margot Robbie to commemorate 100 years of Warner Brothers, but what caught people's attention was the black glove he wore on his left hand.
Sadly, the incident resulted in lasting nerve damage and significant discomfort in the actor's shoulder. Freeman couldn't use his arm correctly, leading to swelling and the need for a special glove to manage the symptoms.
Reports indicate that Freeman, who is 85 years old, has had to wear a glove since 2008 due to a car accident in Mississippi. The accident occurred when Freeman was driving home late one night and his car flipped several times before coming to a stop in a ditch. Despite being conscious throughout the ordeal, paramedics had to use hydraulic cutters to free Freeman from his vehicle. The Guardian reports that Freeman made jokes with his rescuers during the rescue.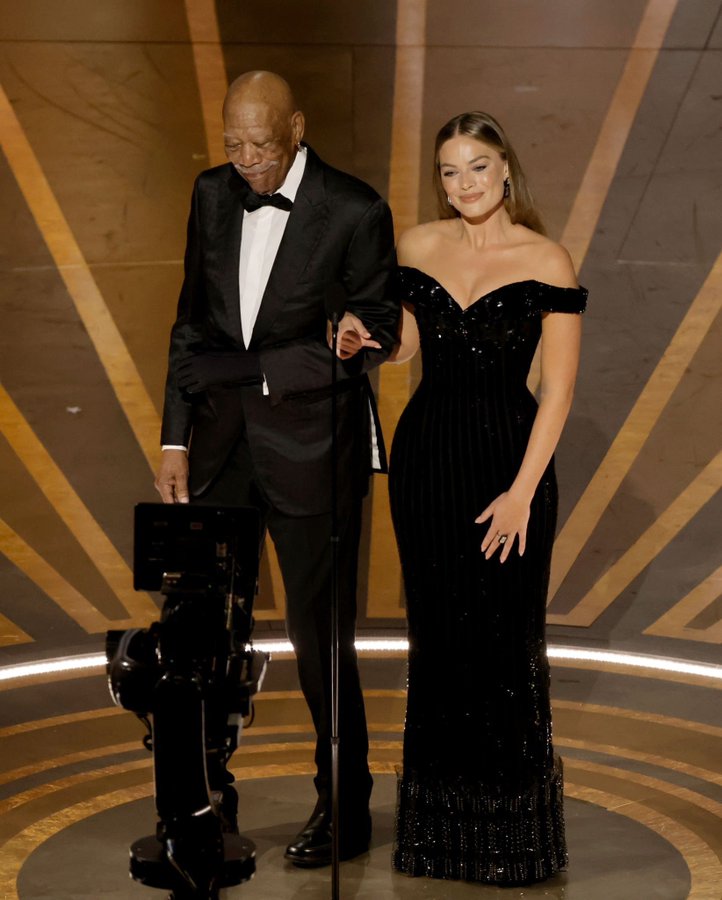 The actor who was 71 at the time suffered severe injuries from the crash, and he had to be taken to a hospital over 100 miles away from the scene by helicopter. Although Freeman's broken bones were treated with a four-hour surgery, the nerve damage he sustained in the accident left him with permanent pain and shoulder complications.
As a result, he had to wear a compression glove to manage the swelling in his limb. Even after two years, the Shawshank Redemption actor admitted to People magazine that he had not fully recovered from his injury and found it challenging to move his hand properly as it would swell up without movement. "If you don't move your hand, it will swell up," the Shawshank Redemption star explained. "Do you know you move your hand about a million times a day?"
Morgan Freeman is one of the greatest actors of our time. He has an amazing voice and we love him so much. Share this article if you're a Morgan Freeman fan.