Paris Jackson, who is famous for being the daughter of the late musician Michael Jackson, is now 24 years old and has been a public figure her whole life. Since her father's death, Paris has faced many difficulties, but she is now focused on her own music career. Despite the ups and downs in her life, Paris has decided to share her experience growing up with her father, who was known as the "King of Pop."
Michael Jackson faced challenges at home since his early days singing with his siblings in the Jackson Five. His strict father punished him and his siblings when they did not behave as expected. Some might argue that Michael was groomed to be an entertainer from a young age, but this does not diminish the excellence found in his music, dance moves, and songwriting.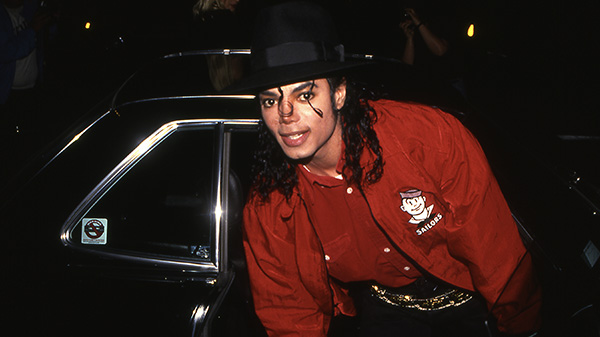 The death of Michael Jackson in 2009 caused worldwide sadness. Despite being hounded by paparazzi and tabloid media throughout his life, even after his death, his privacy was not respected. His body was followed by media helicopters as it was transported from the hospital to his final resting place. Nowadays, Michael Jackson's family members, especially his children, are in the spotlight, attracting paparazzi attention. Paris Jackson, Jackson's second child, has grown up constantly in the public eye. She is now striving to establish her own identity and not be defined solely as Michael Jackson's child.
Paris Jackson was born in 1998 in California. Her childhood was kept very private, and she and her brother were homeschooled up until 6th grade. Michael Jackson was very protective of their privacy, and early photos of them showed them with scarves or costumes to conceal their faces. They lived on the Neverland Ranch, where they had a privileged but restricted life. In a recent interview with Naomi Campbell on YouTube, Paris opened up about her father and her upbringing.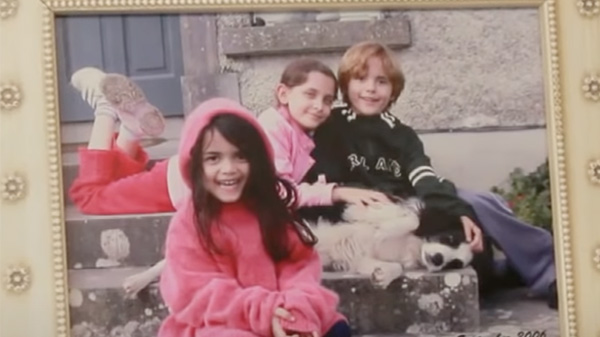 Paris Jackson has revealed that her father was instrumental in ensuring that she and her siblings received a well-rounded upbringing. According to Paris, her father made it a priority to expose them to different cultures and experiences, rather than simply focusing on luxurious amenities. As a result, Paris had the opportunity to travel extensively and see the world, including third-world countries.
Despite her privileged upbringing, Paris learned early on the importance of hard work and not feeling entitled. Her father instilled the value of earning things, such as toys, by requiring them to read books in exchange. This lesson taught Paris and her siblings to appreciate the value of hard work and accomplishment.
Paris was only 11 years old when her father died. Her father, who was known as "The King of Pop," suffered from cardiac arrest on June 25, 2009, and died soon after being taken to the hospital. Michael's will stated that his mother, Katherine Jackson, would be responsible for the legal care of his children, and so Paris and her brothers were placed under her care.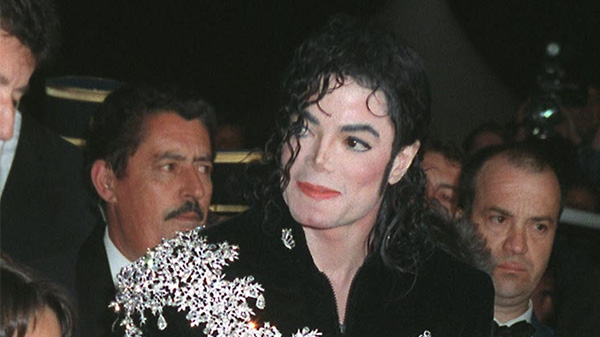 During her father's memorial service, which was broadcasted worldwide, 11-year-old Paris spoke publicly about her father. She expressed her love for him and stated that he had been the best father anyone could ask for. Paris was accompanied by her brothers, Prince Michael, who was 12 at the time, and Prince Michael II, who was 7. This was the first time that the world was able to see Michael Jackson's children in more than just passing glimpses.
"Ever since I was born, daddy has been the best father you could ever imagine," she said. "And I just wanted to say I love him so much."
In January 2010, the children of Michael Jackson, Prince and Paris, made a public appearance at the Grammy Awards ceremony to accept a posthumous Lifetime Achievement Award on behalf of their father. Later that year, Paris appeared on the Oprah Winfrey Show to speak about her father and shared that he was an amazing father who was also a great cook. When Michael Jackson died, Paris and her family moved into a mansion in Calabasas, California, with her grandmother Katherine Jackson. Eventually, when Paris turned 19, she decided to move into Michael Jackson's private studio at the family compound, which she converted into a dorm-style bedroom.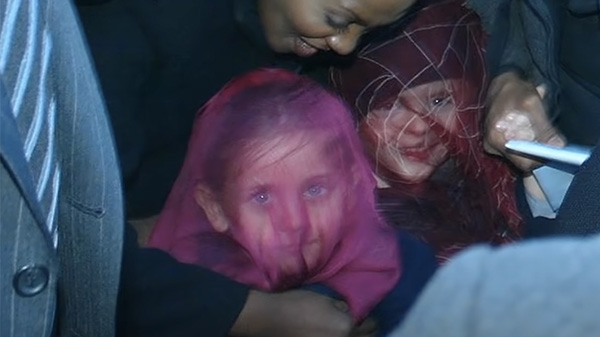 Paris faced a difficult time after her father's passing as she was suddenly expected to carry on his legacy. She decided to attend a private school in seventh grade where only older kids accepted her for who she was. However, she started doing things that were not appropriate for her age and was not a very nice person. At the same time, social media became popular, and Paris was bullied online. She went through a lot of traumatic experiences as a teenager and even attempted suicide after a serious incident. Paris believes that social media was not something that the Founding Fathers predicted when creating the amendments about freedom of speech. Her difficult experiences were somewhat of a turning point for her.
Paris spent time at a therapeutic school in Utah during her sophomore and junior years of high school. This experience helped her deal with her mental health issues and become a different person. After graduating from high school a year early in 2015, Paris faced the challenge of being a celebrity without having done anything herself. However, she has taken her father's advice to heart and is working hard to establish her own career in the entertainment industry. Despite being born into wealth and fame, Paris wants to earn her own success and do her own thing. Growing up as the child of Michael Jackson was not easy, as she was mostly surrounded by adults and leaving Neverland to attend a real school was a big adjustment for her.
"Once I got introduced into the real world, I was shocked. It blew me away," Paris told Harper's Bazaar. "Not just because it was sexist, but misogynist and racist and cruel. It was scary as hell. And it still is really scary."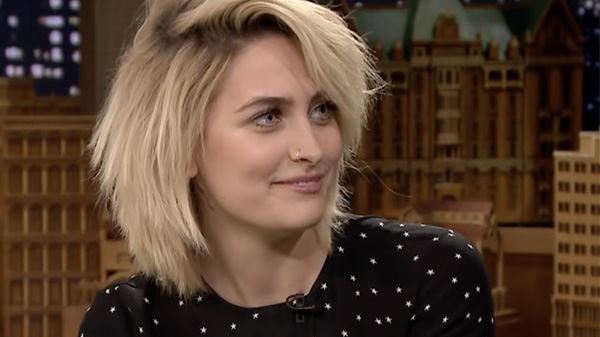 The 24-year-old pursued her own path and started her career as a model. She has a natural talent for it, and her work has been featured on the covers of famous magazines such as Rolling Stone, Vogue, and Narcisse. Modeling helps Paris to feel good and provides therapeutic benefits for her. Paris' father underwent several plastic surgeries which surprised many people, but in this era of social media and online harassment, Paris understands his decision. She has struggled with self-esteem issues for a long time, and although some people find her unattractive, modeling helps her forget about those negative thoughts and focus on the photographer's instructions, making her feel beautiful. Paris believes that modeling is a self-centered activity that makes her feel good about herself.
Paris Jackson shares her life with her followers through her Instagram page, where she likes to spend time with friends and do things she couldn't experience when she was younger. In 2020, she released her debut album called Wilted, following in her father's footsteps. However, instead of the R&B and pop sound that made her father famous, Paris released an indie-folk album. The album tells a story of heartbreak and love, and the thoughts and feelings that come after a relationship doesn't work out. Paris grew up listening to her father's music, and his taste in classical, jazz, Hip Hop, R&B, and Motown influenced her own music.
Paris has over 50 tattoos on her body, with nine of them dedicated to her late father as a tribute. She believes that time does not heal the pain of losing someone, but she has learned to live with the tragic loss of her father. Despite this, she feels that her father is always with her, even visiting her in her dreams. Paris has the mentality of living life knowing that she has lost the most important thing to her and can handle anything bad that happens because it can't be as bad as losing her father. Losing a parent is a difficult experience, but growing up as Paris Jackson did is unique to her.