Every child born is a blessing from God because the process of delivery is entirely miraculous. Every new baby is beautiful in its own unique way. It makes no difference what color they are, what race or religion they follow, who their parents are, or what they may have done in their lives.
The twins of a Nigerian-Canadian photographer are very special because one was born white and the other with a dark complexion. Judith begot two children. Kamis is of dark skin, and Kachi is albino.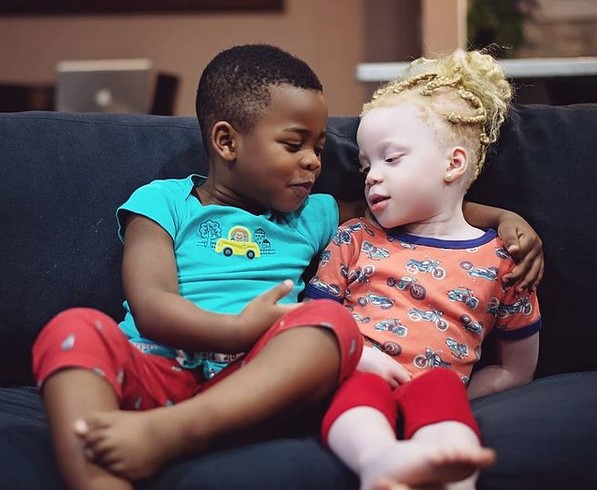 Judith remembers how she told the nurses in the scanning room that she had two babies when they said she had one.
She visited the hospital a second time. Reports showed that her children would suffer from Down syndrome.
Judith also recalls how she did not believe that the baby was hers at first but soon came to terms with it. The two babies were healthy, and she did not need to stress herself. She continues to praise Kachi for looking exactly like her, except for the color.
Kachi is a perfect little girl that everyone would wish to have. She only has difficulty with sight and sensitive skin. Judith expressed her fears about what people would say now that she was going to raise a special kid.
She sympathizes with Kachi because society might be cruel to her and treat her irrationally. The two babies are, however, growing up so well that it is hard to notice their differences.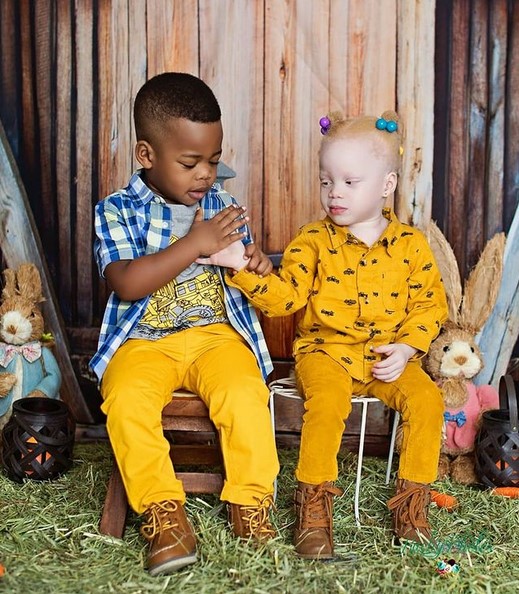 The two children are so adorable. All you can see are just two beautiful children with promising futures. What do you think about them? Let us know in the comment section below.