Sinéad O'Connor, a famous Irish singer who was super popular in the 90s, has passed away at age 56. She is most known for her song "Nothing Compares 2 U," which was originally by Prince. Her family announced this very sad news and asked everyone to give them some space during this tough time.
She was a brilliant musician who received lots of praise and had fans all over the world. But, life was tough for her at times, because she had troubles with her mental health. Sinéad was also known for speaking her mind about politics and society, which led to a lot of debates and disagreements.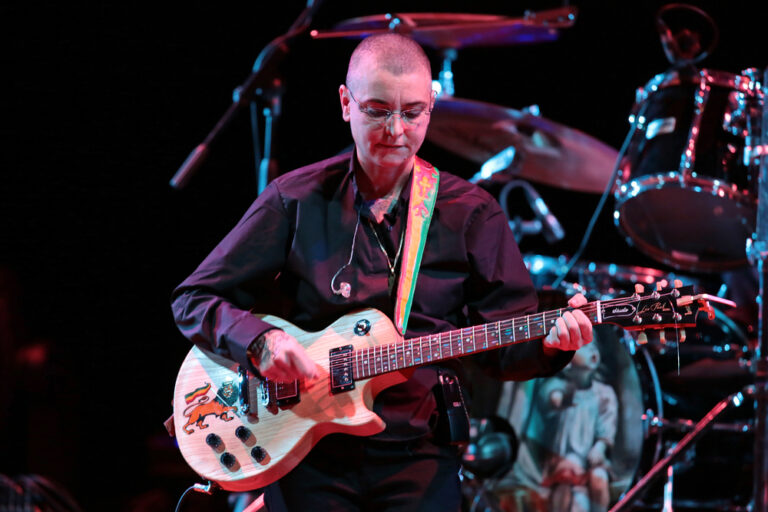 Sinéad O'Connor was born in Dublin, Ireland, on December 8, 1966. She had a really tough time growing up, and she said her mom wasn't nice to her, which hurt her a lot. Because she had a rough childhood, she wanted to help kids who were also treated badly. When she was 15, she got into trouble for not going to school and taking things from stores, and that's when she found out she was really good at making music.
At 20 years old, she made her first album, called "The Lion and the Cobra," in 1987. A lot of people liked it and it even got her nominated for Grammys. Two big music magazines, Slant Magazine and Pitchfork, said it was one of the best albums from the 1980s. They said the album was amazing because it talked about important things like loving your country, feelings, religion, and fighting against unfairness. This showed that Sinéad was always going to do things her own way in her music career.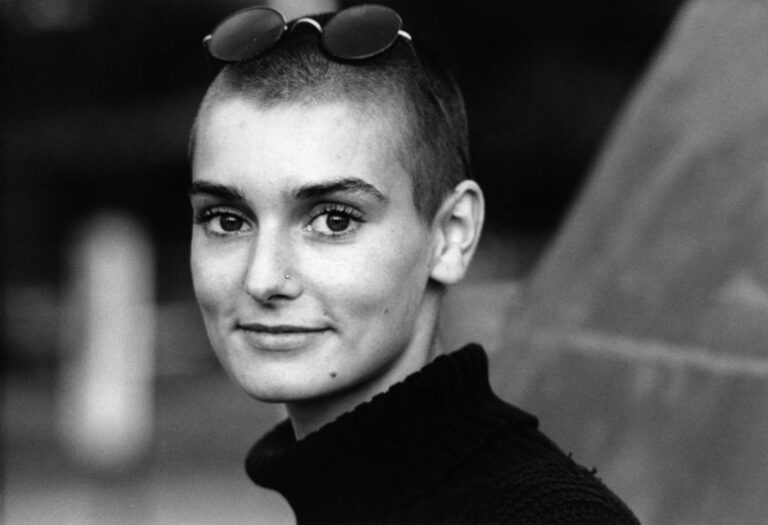 Sinéad O'Connor became very famous all over the world. People loved her special way of singing and how she looked with her shaved head. She said that shaving her head was her way of saying she didn't agree with how people think women should look.
In 1990, Sinéad released her second album, "I Do Not Want What I Haven't Got," which turned out to be a huge hit. It had her version of the song "Nothing Compares 2 U" by Prince, which became her most popular song. This song was named the best song of 1990 and often makes it to the list of the best songs ever.
Even though Sinéad kept making great music, she became famous for other reasons, too. She did some things that made people very surprised. The biggest one was when she appeared on a show called "Saturday Night Live" in 1992 and ripped up a picture of Pope John Paul II. She did this while singing a song called "War" by Bob Marley, and she told the audience to "fight the real enemy."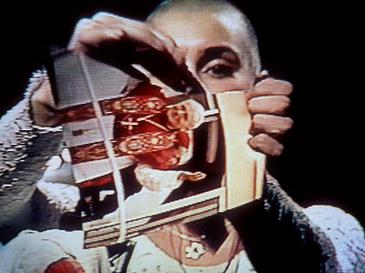 When Sinéad ripped up that picture, she was trying to protest against the Catholic Church for hiding cases of people being mistreated. But, many people didn't like what she did. Despite this, Sinéad said she didn't regret her actions. She wrote in her book, "Rememberings," that she wasn't trying to be a pop star, but a singer who speaks out about things that are wrong. She said, "I had stuff to get off my chest. I had no desire for fame."
Even though she spoke out against the Catholic Church, she still believed in God. She even became a priest in a different kind of Catholic Church. But, in 2018, she decided to follow a different religion called Islam and changed her name to Shuhada' Davitt.
Sinéad also faced a lot of difficulties with her mental health. She told Oprah Winfrey in 2007 that she tried to hurt herself on her 33rd birthday and was told by doctors that she had disorders related to stress and her personality.
Really sorry to hear of the passing of Sinéad O'Connor.

Her music was loved around the world and her talent was unmatched and beyond compare.

Condolences to her family, her friends and all who loved her music.

Ar dheis Dé go Raibh a hAnam. https://t.co/JVHxz7Kv2Z

— Leo Varadkar (@LeoVaradkar) July 26, 2023
Just last year, Sinéad had to face a very sad event when her 17-year-old son Shane took his own life. After this happened, Sinéad decided she would never sing again, and she cancelled her planned concerts and delayed her new album. She said, "There will never be anything to sing about again."
Sinéad leaves behind three children. The family didn't say how she died. Lots of other musicians who knew her felt really sad about her death and said really nice things about her. Grace Petrie, who is a musician, wrote on Twitter, "Desperately sad news about Sinead O'Connor. An amazing musician and an incredible voice for justice who deserved far better than the many ways music and media treated her."
Desperately sad news about Sinead O'Connor. An amazing musician and an incredible voice for justice who deserved far better than the many ways music and media treated her.

— Grace Petrie (@gracepetrie) July 26, 2023
One person said, "Not sure I have seen an artist take a risk or a stand like she did in 1992 on the biggest stage she had ever had. Totally not backing down. Rest in power." The Prime Minister of Ireland, Leo Varadkar, also talked about how much people all over the world loved her music. He said, "Her talent was special and no one could match it. I feel sorry for her family, her friends and everyone who loved her music."
It's a sad goodbye to Sinéad O'Connor — a musician like no other who always said what she thought. Her wonderful music will always be with us, even though she's not here anymore. Let's remember Sinéad O'Connor by sharing her story.