Madonna, the famous singer, is not getting better as quickly as people thought she would after she had to go to the hospital suddenly last week. There are now reports that say her health problem was more serious than what was first believed.
At 64 years old, Madonna has been in the news a lot lately because of the things she has been doing on the internet and how she keeps changing her look. She was getting ready to start a big tour called the Celebration Tour in Vancouver on July 15. This tour would have had her sing all her popular songs from 1983 until now in 53 concerts in North America and Europe. But, she had to put off the tour because she got very sick with a bacterial infection and had to go to the hospital.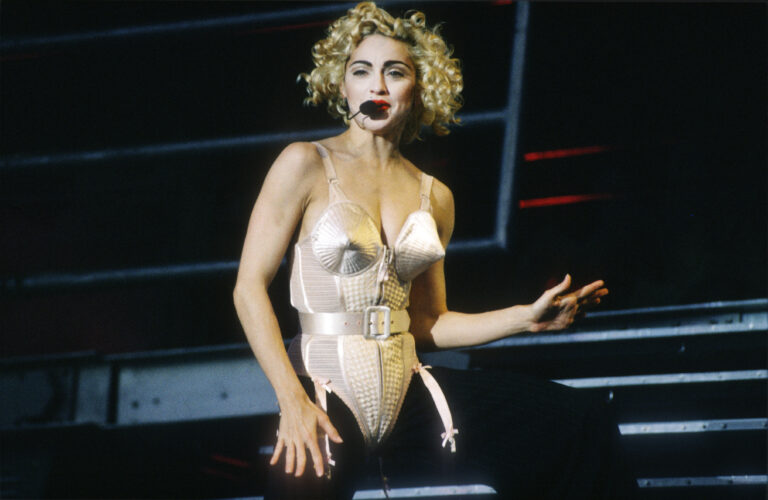 Madonna's tour manager, Gary Oseary, shared information on Instagram about Madonna's health on June 28. He said that on June 24, Madonna got really sick with a bad bacterial infection, and had to stay in the Intensive Care Unit (ICU) of a hospital. He also said that her health is getting better, but she still needs to be looked after by doctors. He believes she will fully recover. Because of this, they had to stop all plans, including the tour. He said they will let everyone know more details and the new dates for the tour once they have them.
Before Gary shared this information, there were reports that said Madonna was found in a very bad condition on June 24 and had to be taken to a hospital in New York City. They had to put a tube in her to help her breathe.
A family member of Madonna, who is a Grammy-award-winning singer, spoke to Entertainment Tonight about the seriousness of her condition. The family was very worried about her when they first heard the news, not knowing whether her condition would improve or worsen. They were getting ready for the worst possible outcome.
The family member explained why they didn't share this news sooner. They were all thinking they might lose Madonna, which is why they kept it a secret since that Saturday. The relative also showed their worry about Madonna's mindset, saying that she thinks she can't be hurt and has been pushing herself too hard in the last few months.
Radar Online reported that Madonna's time in the hospital was even more serious than people first knew. When medical helpers were trying to treat her at her apartment, they had to give her a shot called NARCAN. This shot is usually given when someone might have taken too many opioid drugs, but it doesn't always mean that. Sometimes it is used to help with septic shock, which is a very bad infection.
Right now, Madonna is not in the Intensive Care Unit anymore, but she is still really sick and has to stay in bed. There is no information yet on what kind of bacterial infection she had. However, the New York Post mentioned that she had a fever for a whole month before she was found in very bad shape.