Sidney Poitier, the first Black man to receive an Oscar, had an influential six-decade career that opened doors for countless Black actors. He passed away on January 6 at the age of 94, and numerous tributes have since emerged to honor his life and work.
Notable figures, including former President Barack Obama, expressed admiration for Poitier, describing him as a unique talent who represented dignity and grace. Additionally, actor Denzel Washington emphasized the privilege of knowing Sidney as a friend and praised him for breaking barriers in the entertainment industry.
Starting with his breakthrough role in the 1955 film "Blackboard Jungle," Poitier went on to appear in over 55 films and TV shows, solidifying his place in history as a trailblazer who challenged racial limitations in Hollywood.
View this post on Instagram
The well-known Bahamian-American actor, who tied the knot with Canadian actress Joanna Shimkus in 1976, exemplified the adage, "No man succeeds without a good woman behind him." However, prior to meeting Shimkus, the actor had been married, fathered four children, and had an extramarital affair.
Born prematurely in Miami during a family trip, the actor was the youngest of seven siblings and spent his early years on his father's farm in Cat Island, Bahamas. Gaining U.S. citizenship due to his birth, he later moved to Nassau and then to America at 15. He served in World War Two as a teenager, lying about his age to enlist.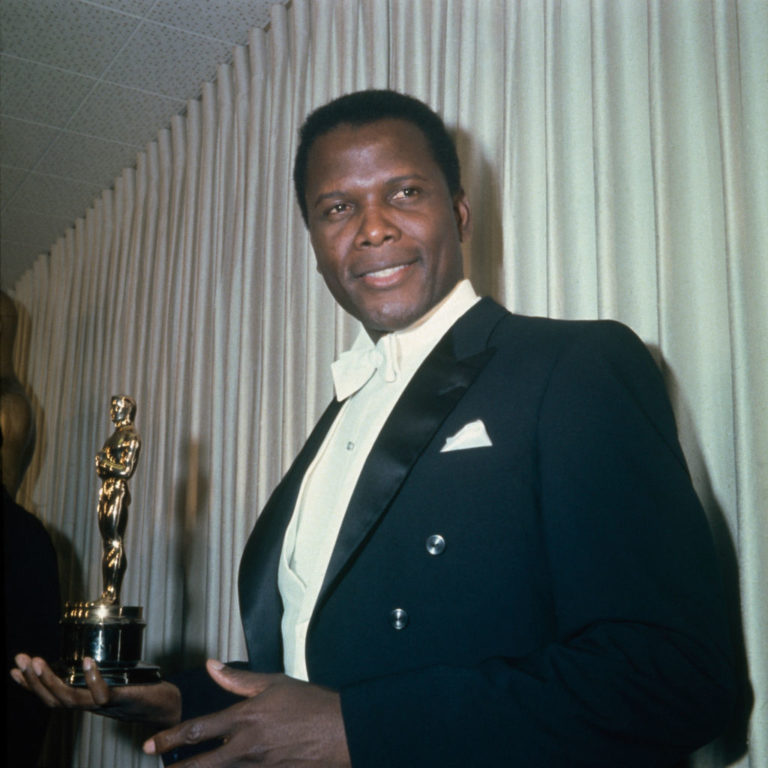 Post-military service, the actor worked as a dishwasher before a successful audition led him to join the American Negro Theatre in Harlem, New York. This achievement came after an initial failed attempt, during which he was criticized for his accent and reading skills.
Poitier faced a tough rejection but decided to work harder to improve himself. He bought a radio to practice accents, read various newspapers and magazines, and sought assistance from a kind waiter at his workplace. Through his perseverance, he was able to return to the auditioning company after 18 months and secure a spot on their show, eventually leading to a successful career filled with numerous awards.
Years later, Poitier made history as the first Black actor to win an Oscar, thanks to his role in "Lilies of the Field." However, his most significant moment might have been during the filming of "The Lost Man," where he met his future wife, Joanna Shimkus. This movie came out in 1969, a few years after he divorced his first wife, Juanita Hardy.
Interestingly, 1969 was also the year when his long-term relationship with actress Diahann Carroll came to an end. Through hard work and determination, Poitier managed to build a successful career and create a lasting impact on the film industry.
Sidney's first marriage to Juanita Hardy lasted for 15 years, from 1950 to 1965. However, his relationship with Joanna Shimkus proved to be more enduring, as they had two daughters together. Joanna believed they were simply meant to be with each other.
Joanna took a break from her acting career between 1972 and 2010 to focus on raising their daughters, Anika and Sidney. Both children followed in their parent's footsteps in the entertainment industry. Anika directed "Black Irish," in which Joanna served as an executive producer, and Sidney acted in "Veronica Mars" and Quentin Tarantino's "Death Proof."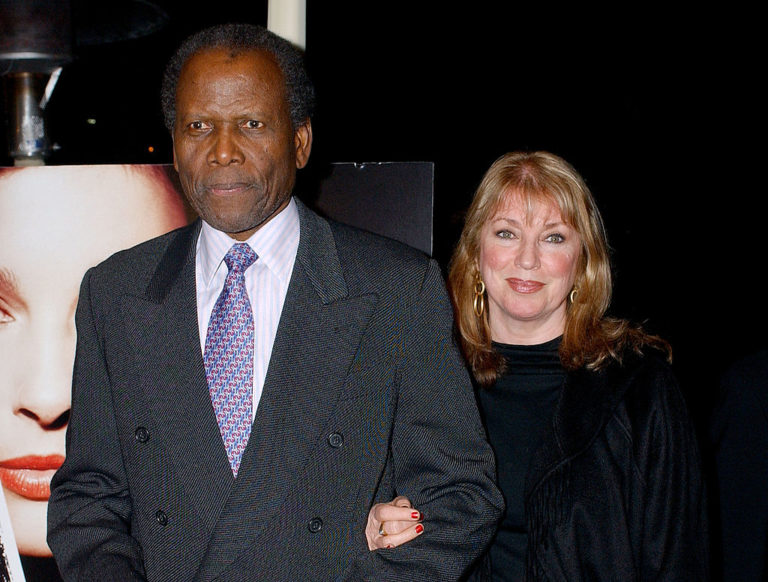 In a conversation with Closer, Poitier shared the secret to their long-lasting relationship: expressing love for each other daily. He acknowledged his wife's role in helping him understand the importance of this crucial aspect of their relationship.
"My wife and my children mean the most to me," Sidney told People in 2016, while Shimkus added another detail to making their relationship last: "We've been together 49 years and I'm a good cook. I cook every night. … I take good care of him."
Sidney Poitier achieved remarkable milestones in his life, such as receiving an honorary Academy Award, the U.S. Presidential Medal of Freedom, and a knighthood from the Queen. However, he always cherished the value of family. Poitier maintained close ties with his wife, former spouse, six daughters, eight grandchildren, and three great-grandchildren, often spending time together.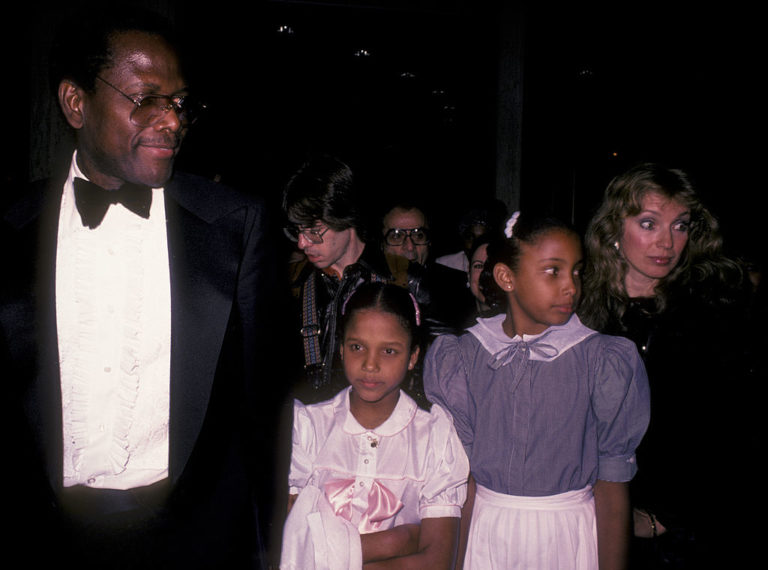 Despite facing challenges in the past, many interracial couples have struggled to maintain their relationships. However, Joanna, Poitier's wife, shared that they didn't encounter such issues. Their love and commitment transcended any potential barriers that may have arisen from their diverse backgrounds.
"I grew up in Canada and I never really had any kind of prejudice — it's unlike America. I just never had those feelings. And we've never had a problem, actually. It could be that we lead a very quiet life. It could be that it's just the way it is, I don't really know. But I never really did see him as a Black man. I mean, I know he is Black, but I just saw him as a man, and he was just a wonderful person. An amazing human being," she said in the documentary Sidney Poitier: One Bright Light.
Sidney Poitier will forever hold a special place in our hearts. Rest in peace!