Sofia Vergara recently celebrated her 51st birthday during a luxurious trip to Italy. The "Modern Family" star shared a candid makeup-free photo on Instagram with the ocean as her backdrop. In her post, she humorously mentioned her health and energy at 51, but also her aching knees, and expressed gratitude for all the birthday wishes she received.
"Waking up here on my 51st birthday! Still healthy, dreams, energy, (my knees already hurt, yes) but with a lot of joy to live! Thank you all for the messages!!"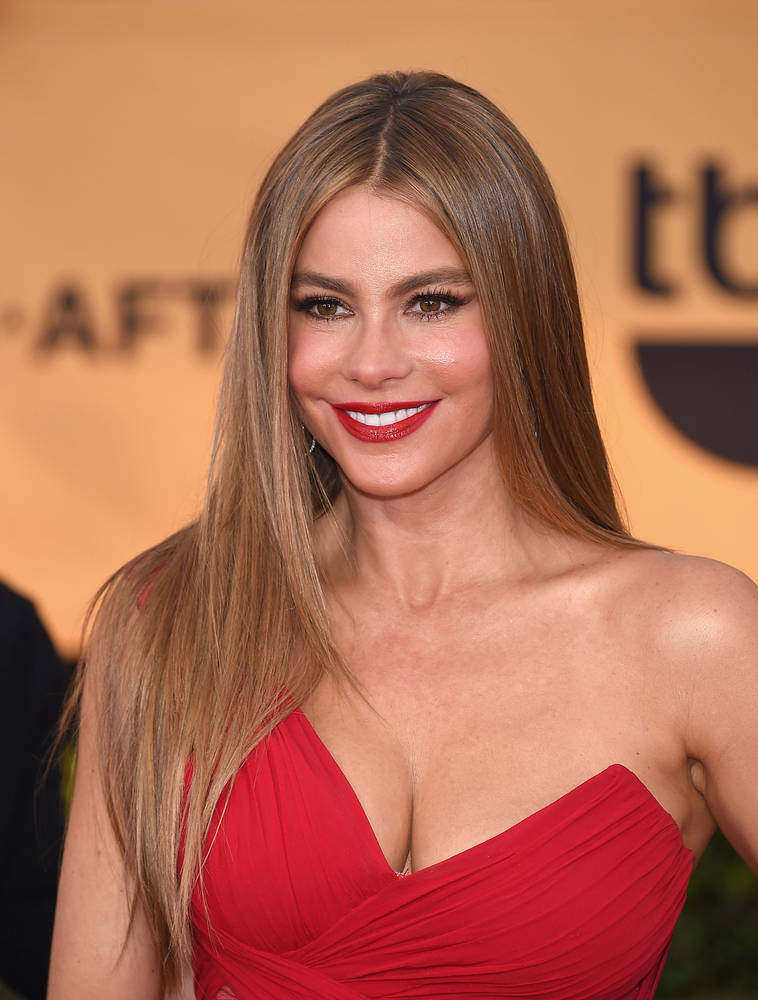 Sofia Vergara, known for her youthful appearance, humorously commented on the realities of aging, specifically mentioning her knees. As she shared her feelings, many celebrities, including friends and co-stars, chimed in with birthday wishes. Model Heidi Klum expressed her love and gratitude for Sofia, to which comedian Howie Mandel playfully responded, emphasizing Klum's luck. "Modern Family" co-star, Sarah Hyland, laughed along with a simple "HAAAAAAAA…" comment.
Sofia Vergara, known for her role in "Hot Pursuit," received warm wishes on her birthday from her son, Manolo, whom she had with her ex-husband, Joe Gonzalez. Manolo expressed his love with a heartfelt "Te quiero mucho." The previous year, he had shared a touching video montage that began with a childhood photo of Sofia. In English, his message read, "Happy forty ten!!!! I love you so much Ma, hoping the next 40+10 are even better!!!!!!!"
View this post on Instagram
Jeremy Maguire, recognized for his role as Joe Pritchett, the son of Sofia Vergara's character, Gloria, in the popular comedy "Modern Family," wished his TV mom on her birthday. He shared a heartwarming photo of the two of them, adding the caption, "Happy birthday beautiful. I love you forever!" In other news, Sofia, who's also a panelist on "America's Got Talent," celebrated the commencement of her Italian vacation and announced reaching a milestone of 30 million followers on Instagram. She marked the occasion with a captivating picture of herself in a lime green bathing suit, set against the backdrop of the azure sky and ocean.
Sofia Vergara received an outpouring of admiration from her fans who commented on her ageless allure, with remarks like "This woman is 25 years eternally??" and "Without a doubt, the most beautiful woman in the universe."
The actress and former CoverGirl model shared moments from her Italy birthday celebrations on social media. Clips showed her enjoying gelato in a car, having brunch with friends, celebrating with a cake adorned with firecracker candles, and being sung to at her birthday dinner. Notably, her husband, Joe Manganiello, was missing from the festivities, sparking speculation among fans about the state of their relationship.
View this post on Instagram
Amid her own birthday celebrations, Sofia Vergara also dedicated a moment to celebrate her chihuahua, Bubbles, turning 10. Sharing an adorable photo of Bubbles in a leopard dress indulging in a pink cake with a flamingo topper, Vergara wrote, "Feliz 10th cumpleaños my sweet, vicious Bubbles! No matter how many times u bite me I will always love u." Heidi Klum chimed in with a playful birthday wish, commenting, "Happy Birthday Bubbles from auntie Heidi." One fan humorously added, "She bites you because you're sweet!!!"
Absolutely, Sofia Vergara's portrayal in "Modern Family" was truly iconic, and her dynamic character added a vibrant energy to the show. Many viewers and fans would agree that she's an incredibly talented actress with a knack for comedy. Apart from "Modern Family", Vergara has had roles in various movies and TV shows that showcase her versatility and charm. She indeed makes 51 look fabulous! How about you? What are your favorite moments or roles of Sofia's?