People who do good will always attract good things to them. Once you help unconditionally, God will also reward you bountifully and unconditionally because that is His nature.
Always want to do good because it warms people's hearts. Kindness is a positive virtue that brings peace after doing good. The Bible also reminds us to never stop doing good deeds, and the Lord desires that we do them without looking around to see who is watching; do them and go; you will be blessed.
The Lowe's hardware store chain presented an "Angel Award" to employees in California who rallied around a customer who had a bad fall in the parking lot.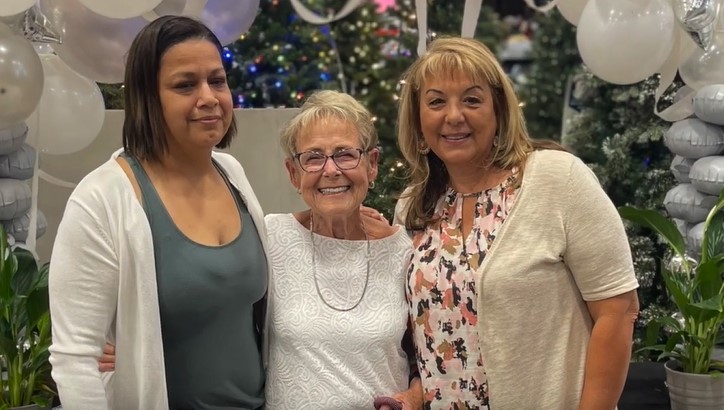 Deborah Hayes told GNN that her elderly mother was shopping in the Modesto store when the accident occurred, and she described the incident as a "wonderful story of people helping others."
The 80-year-old lost her balance and fell on the concrete, hitting her head.
"There was blood everywhere," she wrote in a thank-you letter to Lowes.
"I was immediately surrounded by a truly wonderful group of people, primarily your staff and another wonderful shopper."
The unnamed good Samaritan was invited back to Lowe's for a surprise Angel Award ceremony, where she was presented with a lovely gift basket from the staff. She had taken the senior's house keys, offering to bring her shopping bags home and care for her dog.
Employees gathered under an arch of white balloons to honor one of their coworkers whose kindness went above and beyond.
The company presented Belia Villa with flowers, a crystal plaque, and a $500 check.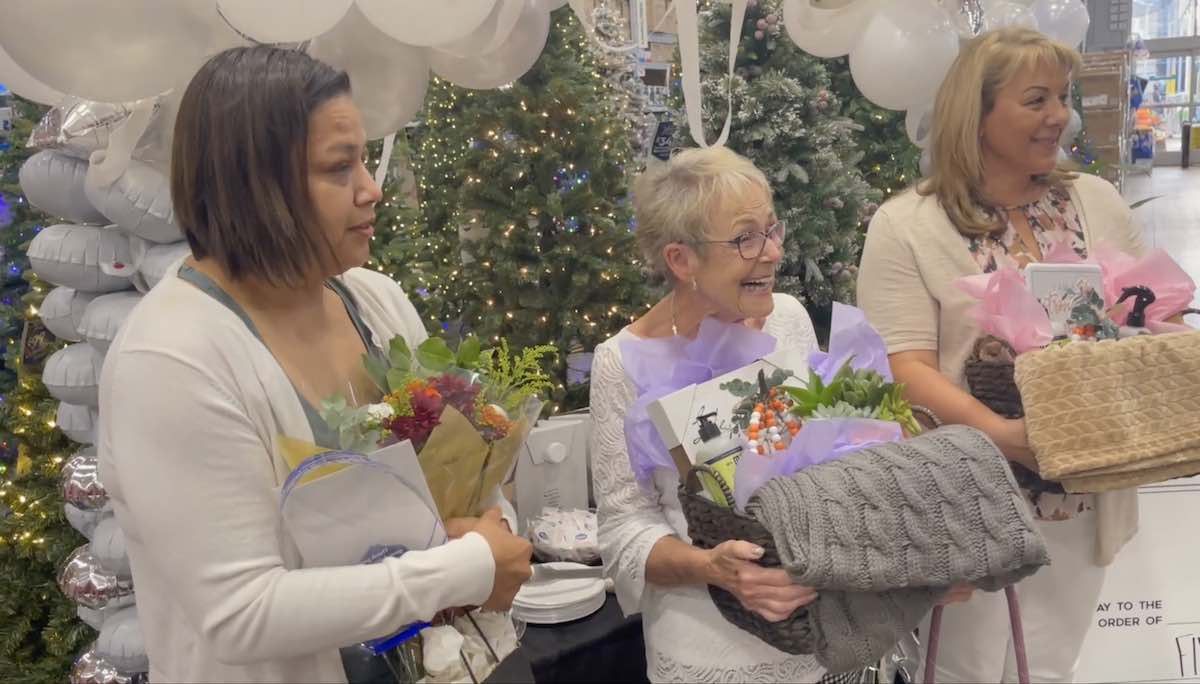 Related: A teen finds a woman's handbag and is rewarded with over $17,000 after he delivers it to her door.
A gift basket was given to Deborah's mother, who was also present and had completely recovered from her stitches. She thanked the two women who had helped her, especially Belia, to the applause of the staff.
"I felt her heart beating against me," she said. "She truly is an angel."
Take a look at her employee speech…