The world recently said goodbye to a beloved star, Suzanne Somers, whose warmth and smile touched many lives. As we remember her, a story emerges about a bond that transcends generations, one that Suzanne cherished with all her heart.
Among the many people mourning Suzanne's absence, there's a family feeling the void she left behind. Suzanne was a grandmother to six, but her connection with one granddaughter, in particular, stood out. This young lady not only inherited Suzanne's striking looks but also the special place she held in her grandmother's heart.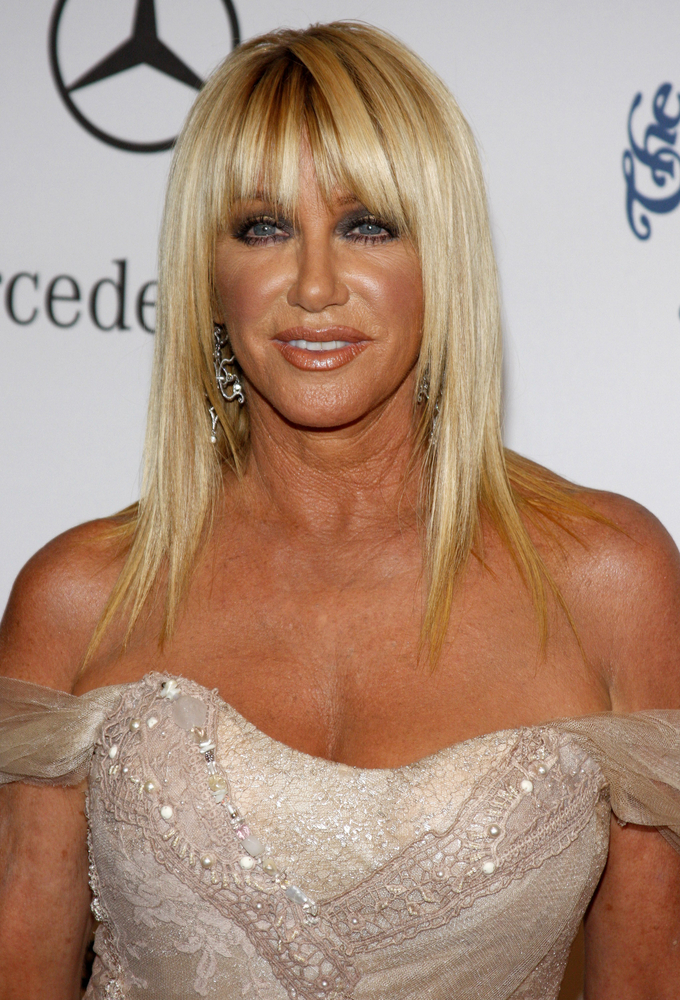 Suzanne was thrilled to be a grandmother. Her face would light up talking about her grandkids, and her social media was sprinkled with moments shared with them. Not long before Suzanne left us, she posted a snapshot with her granddaughter, Camelia, celebrating the young woman's upcoming birthday. "You DO NOT want to miss this celebration with all of her favorite things!! Including Bunny," Suzanne wrote, excitement evident in every word.
The news of Suzanne's passing was shared by her publicist, R. Couri Hay. He told the world that she died just shy of her 77th birthday, a milestone she was excited to celebrate surrounded by her loved ones. For over two decades, Suzanne courageously faced breast cancer, showing the same spirit she carried on screen. Her family, including her devoted husband, Alan Hamel, gathered to celebrate her life, but she passed away before the festivities could begin.
Camelia, who resembles her grandmother so closely, is following in Suzanne's footsteps into the world of acting. Her first big role was as Charlotte in the popular TV show "The Bold and the Beautiful." Born in 1995 to Suzanne's son, Bruce Jr., from her first marriage, Camelia and Suzanne shared more than just looks—they shared life moments and laughter, as evident in a photo Camelia posted a while back. "Didn't expect to twin with my grandma when I threw on these shorts this morning. SHE'S HOT!!!!" she wrote, and fans couldn't help but agree, noting their shared beauty.
View this post on Instagram
Suzanne often spoke about her love for being a grandparent. She described it as falling in love all over again, a unique bond where the joy is pure and simple. They "just love you," she'd say, reflecting on the uncomplicated love of grandchildren. She loved cooking for them, having them around, and she cherished the moments when they were all together, safe and sound under one roof.
Suzanne looked forward to the simple pleasures of life, like enjoying a cake with her family at her home in Palm Springs. Sadly, she passed away before this could happen, but her spirit of love and family lives on, especially in her look-alike granddaughter, Camelia.
As we send our thoughts to Suzanne Somers's family during this difficult time, we also celebrate the love and memories she's left behind. For her fans and loved ones, the resemblance between Suzanne and Camelia is a sweet reminder of the legacy that continues. Sharing their story might bring a smile to those who admired Suzanne, knowing that a part of her lives on, not just on screen, but in her family too.