A teenage boy just started his lawn care venture so that he can raise enough money to fulfill his dream of being adopted by his stepdad.
Tyce Pender, 14, from Cayce, South Carolina, says that Eric Jenkins has played a massive role in his life as a father figure since he was two years old. Eric and Tyce's mom, Marcy, started dating in 2010 and got engaged four years later.
"He's always been there for us and helps me with anything I need like homework," Tyce said.
Two years after the couple got married, they talked about the possibility of Eric adopting Tyce and his older brother Tylee,15. The family managed to hire a lawyer to help with the adoption process pro bono. However, despite having found a good lawyer, the family still needed to pay several thousands of dollars in adoption legal fees.
Since the legal fees are expensive, Tyce decided that he was going to do something about it. He remembered how his brother Jayden, 21, used to mow lawns in the neighborhood as a kid to make some money during the summer. He decided he would do the same, except he had only used a lawn mower once in his life.
Eric was moved after learning that Tyce had plans to help raise the adoption legal fees. "Caring for Tyce is my job," Eric said. "His heart is in the right place."
Marcy bought Tyce a $192 battery-powered lawnmower. He was really grateful his mother had invested in him. He then went ahead and advertised his lawn mowing services to his community through Facebook.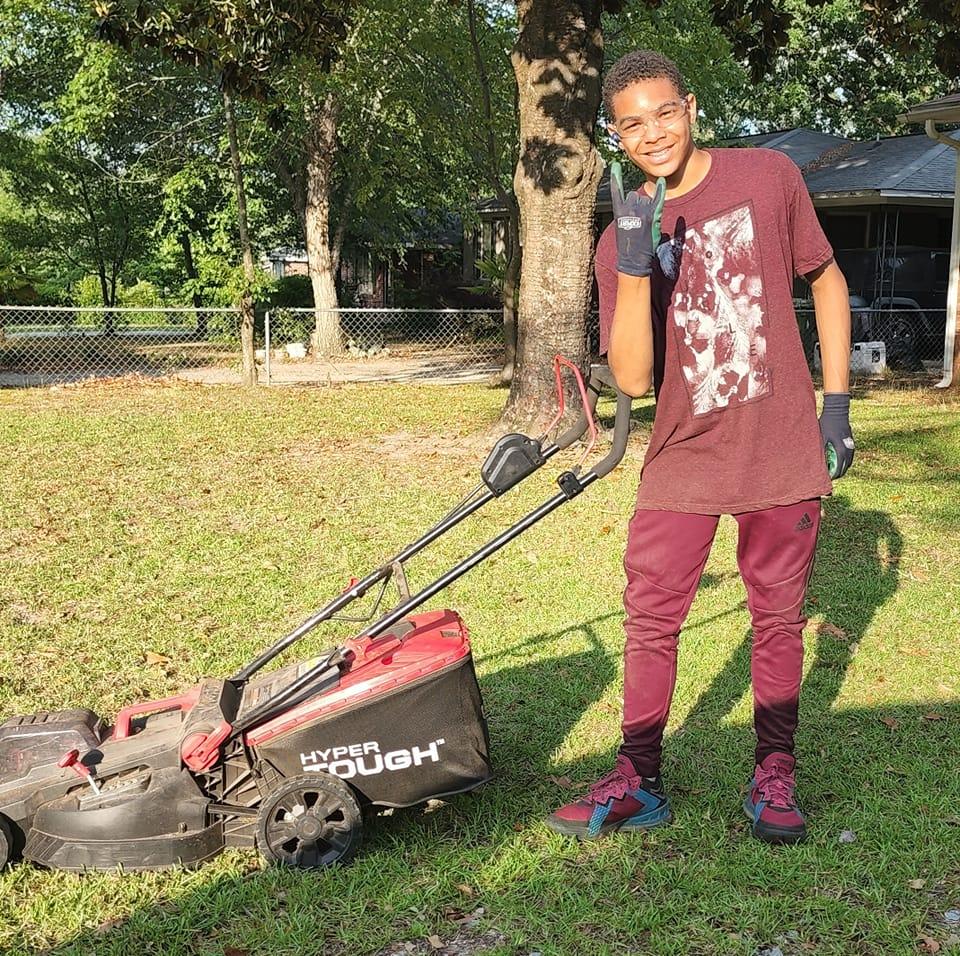 "Hi, my name is Tyce. I am 14 years old and today my mom gave me a business loan and I was able to purchase a rechargeable lawnmower. I do have safety glasses and gloves and I am hoping to find some yards to cut and maybe even maintain them. I go to school during the week and I am available some afternoons and all day on Saturday and Sundays. I also have an electric leaf blower and a rake, too," The post read.
His Facebook post received a lot of requests and the teen has already started mowing lawns in his community and his customers have nothing but good words for him. "It went so well, he was such a sweet kid, so polite and like just so happy to be there and excited to have his first job, and it was just so sweet," said Sarah Larrabee, one of his clients.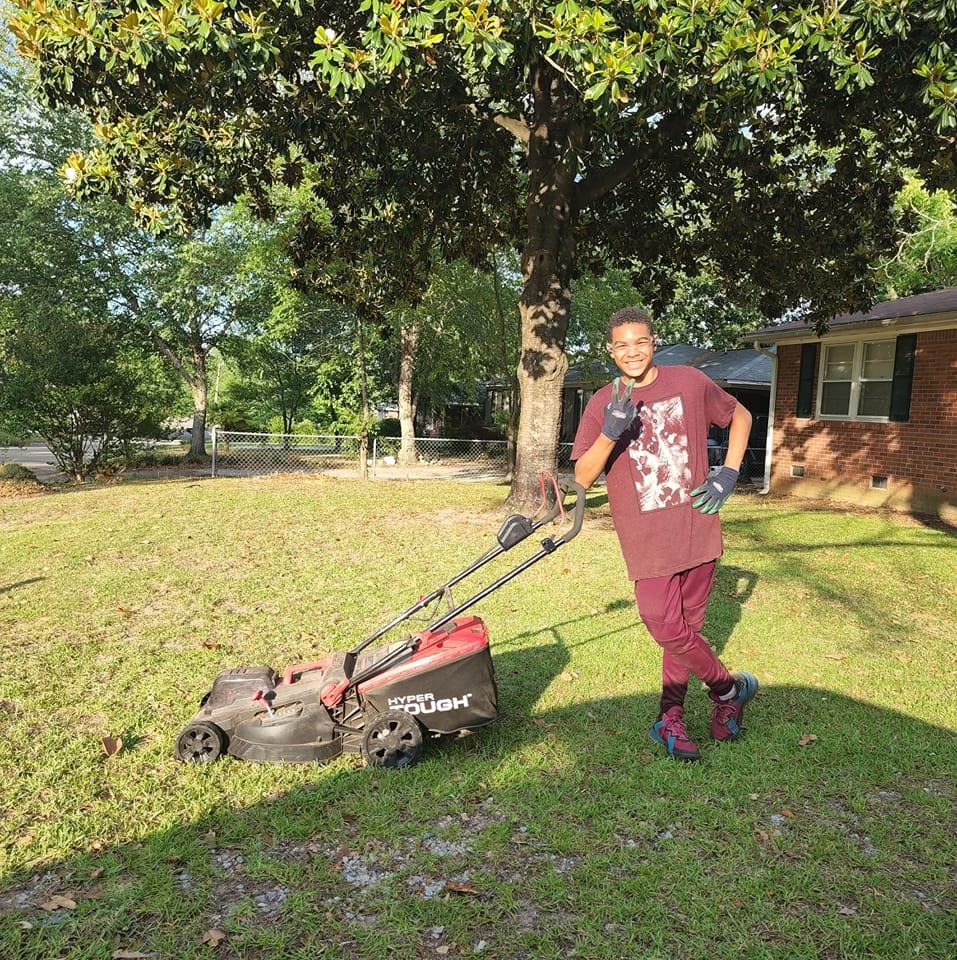 Tyce doesn't have a set pricing for his services yet and says he works for his customers based on what they can afford. This is because he wants to make his services accessible to everyone in his community. His plan is to run the lawn care business until he graduates high school.
If you're in his neighborhood and want to hire Tyce, you can reach out to him on Facebook or Instagram.