Tim Curry, a legendary figure in the world of cinema and theater, is widely recognized for his numerous roles that have appealed to various age groups and film preferences. Born on April 19, 1946, Curry's dedication to his craft has allowed him to maintain a strong presence in the highly competitive entertainment industry for many years.
Until 2012, Curry consistently appeared in productions spanning theater, television, and film, further cementing his legacy as a versatile and accomplished entertainer. As a result of his extensive body of work and lasting impact, Curry is destined to be remembered as one of the greatest performers in showbiz history.
A little more than ten years ago, a devastating health crisis significantly impacted Tim Curry's life, leaving him with limited mobility and unable to perform as he once did. Now, at the age of 77, Curry enjoys a tranquil life in Los Angeles, stepping back from the limelight he once occupied.
Having gained a cult following from his iconic role as Dr. Frank-N-Furter in the Rocky Horror Picture Show, Curry's career began on the theatrical stage. The English actor and singer has now been in the entertainment industry for over four decades, showcasing his remarkable talent and versatility throughout his distinguished career.
After gaining fame with the Rocky Horror Picture Show, Curry's career flourished in film and theater. Although a sequel, Rocky Horror Shows His Heels, was planned for 1979, Curry declined to participate. Instead, he honed his singing abilities, released albums, toured, and continued to perform on Broadway, in television series, and movies.
From 1978 to 1981, Curry produced three studio albums with A&M Records. Although they didn't achieve commercial success, his song "I Do The Rock" reached No. 53 on the Billboard charts. Concurrently, Curry began collaborating with renowned actor Ian McKellen, starring together in the hit theatrical production Mozart. Both actors received Tony nominations for their outstanding performances, and Curry considered this one of the highlights of his career.
Curry continued to showcase his acting prowess, taking on the role of the notorious clown Pennywise in It (1990), and later portraying a professional pirate in Muppet Treasure Island (1996). Curry found working with the Muppets delightful, quickly viewing them as fellow actors rather than puppets.
With a thriving career across television, film, and theater, Curry seemed unstoppable in the entertainment world. However, tragedy struck in 2012 when the beloved performer suffered a stroke. Although Curry survived the ordeal, it inevitably left a lasting negative impact on his life.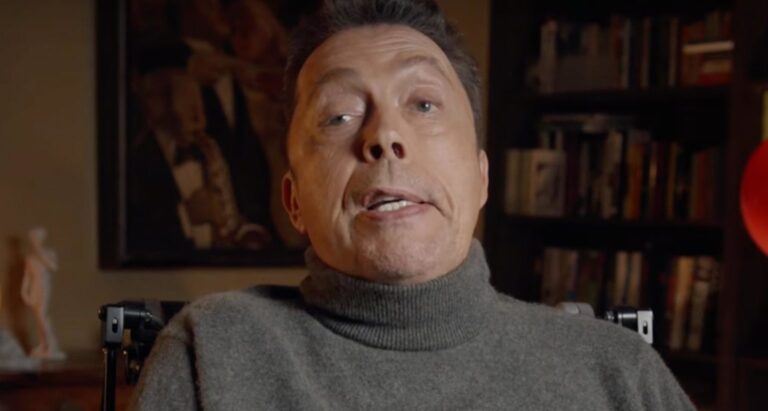 The news of Curry's stroke was kept under wraps by his family and friends for a year before it was eventually disclosed by the Daily Mail. As a result of the stroke, Curry had to undergo extensive physical and speech therapy. Despite the life-altering event, the actor remained optimistic about his recovery.
In a 2015 interview with Los Angeles Magazine, the then 69-year-old Curry expressed his determination to push through the challenges, stating, "I'm doing well and I'm looking forward to it." He also mentioned his support for the Actors Fund, an organization he admired but hoped not to need. Curry's resilience was evident, as he explained, "It's not tough to maintain. It is just part of my DNA."
Tim Curry continues to focus on his recovery, attending physical and speech therapy at his home in the Los Feliz area of Los Angeles. Despite the challenges, Curry remains active and engaged with his fans, occasionally participating in video calls to share his experiences as an actor.
Although the legendary actor now primarily stays at home due to his health struggles, his enduring enthusiasm and passion for life continue to shine as brightly as ever.
We extend our warmest wishes to Tim Curry as he celebrates his 77th birthday! Thank you for the unforgettable moments, Tim! If you are a fan of Tim Curry or any of his memorable performances, feel free to share your thoughts in the comments section.