In 2020, Quaker Oats revealed plans to retire their "Aunt Jemima" brand following the rise of the Black Lives Matter movement.
However, the very next day, a great-grandson of the woman who inspired "Aunt Jemima" expressed concern, saying that this decision might inadvertently wipe away an aspect of black history and its associated struggles.
He said to Patch, "This is an injustice for me and my family. This is part of my history." Evans accused the company of trying to eliminate a symbol of slavery after benefiting from it for many years. He emphasized, "The racism they talk about, using images from slavery, that comes from the other side — white people. This company profits off images of our slavery. And their answer is to erase my great-grandmother's history. A black female. … It hurts."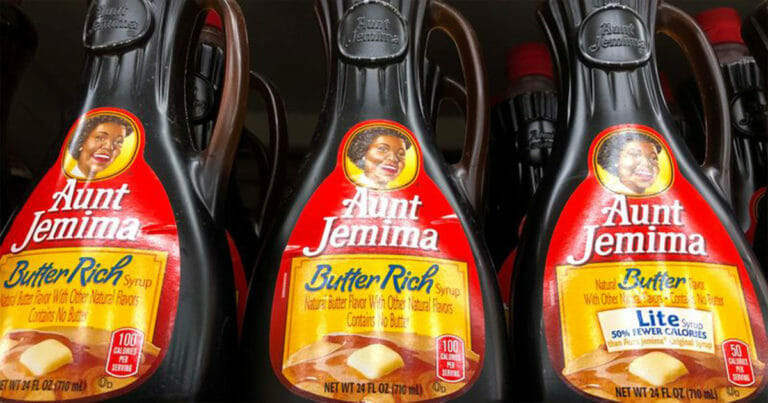 Quaker Oats decided to retire the "Aunt Jemima" brand, which used the image of Nancy Green, a woman who had been enslaved. While Quaker acknowledged Green's roles as a "storyteller, cook, and missionary worker," they didn't mention her history of being born into slavery. Nancy Green was initially employed to serve pancakes at the 1893 Chicago's World's Fair, marking the debut of the "Aunt Jemima" brand.
After Green passed away in 1923, Anna Short Harrington, claimed by Larnell Evans Sr. to be his great-grandmother, took on the role in 1935. This happened after a Quaker Oats official saw her serving pancakes at the New York State Fair and chose her as the new face of "Aunt Jemima".
Larnell Evans Sr. expressed his deep connection to the "Aunt Jemima" brand, saying, "She worked for that Quaker Oats for 20 years. She traveled all the way around the United States and Canada making pancakes as Aunt Jemima for them." He highlighted that her role as Aunt Jemima came after the period of slavery, emphasizing, "This woman served all those people, and it was after slavery. She worked as Aunt Jemima. That was her job. … How do you think I feel as a black man sitting here telling you about my family history they're trying to erase?"
Following Quaker Oats' decision to retire the "Aunt Jemima" brand in 2021, Larnell Evans Sr. expressed his dissatisfaction with the company benefiting from a racial stereotype and then opting to abandon it when it seemed favorable. He pointed out the deep-rooted influence of such imagery, questioning, "How many white people were raised looking at characters like Aunt Jemima at breakfast every morning?" Evans also raised concerns about the financial implications, stating, "How many white corporations made all the profits, and didn't give us a dime?"
Larnell Evans Sr. expressed strong feelings about Quaker Oats' decision, saying, "They're just going to erase history like it didn't happen? … They're not going to give us nothing? What gives them the right?" This situation ignited a significant discussion. Where do you land in this debate? Share your opinions in the comments section.
If you back the Black Lives Matter movement and its principles, consider sharing this article on Facebook.