Steve Irwin, known for his animal conservation work, was loved by millions of people. His death in 2006 was a great shock to people around the world.
His family was understandably very sad. Even after over ten years, they still remember and honor his work.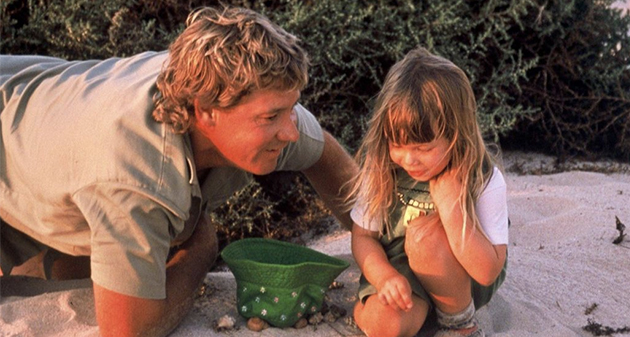 Steve Irwin had two children: Bindi and Robert, who are following in their father's footsteps as zoo keepers and advocates for animal conservation.
They continue to honor their father's legacy through his foundation. Bindi, now a mother herself, often shares memories of her father with her daughter and posted a tribute to him on his 61st birthday.
View this post on Instagram
"Happy Birthday, Dad. Thank you for instilling a love for all species, courage to follow my heart and determination to make a difference in the world for wildlife and wild places." She posted. "Your legacy lives on and the world is forever changed because of your dedication to conservation. Mum, Robert and I love and miss you so much."
The message was paired with a lovely photo of Steve Irwin and his daughter, Bindi, when she was a small child. In the picture, Steve can be seen presenting a small wildlife creature to Bindi. The post received an outpouring of positive responses from countless fans worldwide, who left kind comments on the picture.
View this post on Instagram
"Your dad was a gift to the world and his legacy continues with you and your beautiful family!" a fan wrote.
"Sweetest picture, making me cry. l'm sure he's so proud of his baby girl and what a good mama and person you are! Happy birthday to your dear dad," another fan added.
At just 8 years old, Bindi Irwin experienced the loss of her father. However, she has continued to honor and preserve his work and memory. She holds a special place in the hearts of many, and we wish her the best. Please spread her heartwarming tribute to her father with your loved ones to bring them joy.