Cancer disease is the most common cause of death among most children in the U.S. According to U.S. Childhood Cancer Statistics, 1 in 285 children are diagnosed with cancer before the age of twenty.
The time taken to take care of such children until the treatment is complete is very stressful for children as well as their parents. Some hospitals like St. Jude Children's Research Hospital in Memphis organize "no more chemo" parties for children upon completing their treatment.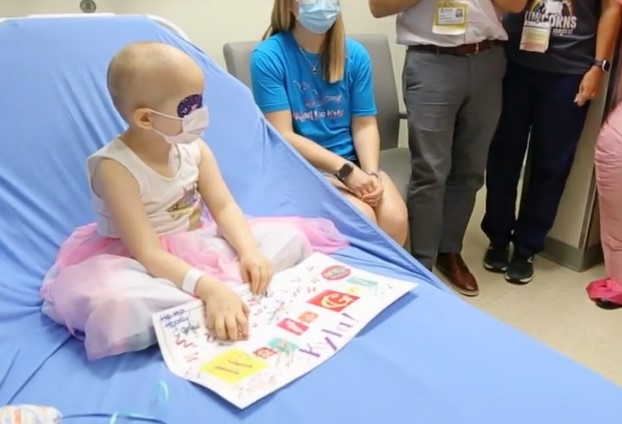 It was a "fun" day for four-year-old Kyla when the department at St. Jude Children's Research Hospital organized a " no more chemo " party for her reports PEOPLE. Kyla who had an aggressive brain tumor when she walked into the health facility, had been in therapy for more than eight months. Tests administered to Kyla revealed a steady improvement further revealing that it was time to send her home.
Kyla's doctor Dr. Upadhyaya, a pediatric neuro-oncologist showed up in Kyla's space clad in a pink unicorn outfit exciting young Kyla, as seen in a video making rounds on social media. The doctor hugs Kyla and together with other medical staff break into a song concluding it with the line, " pack your bags, get out the door – you don't get chemo anymore."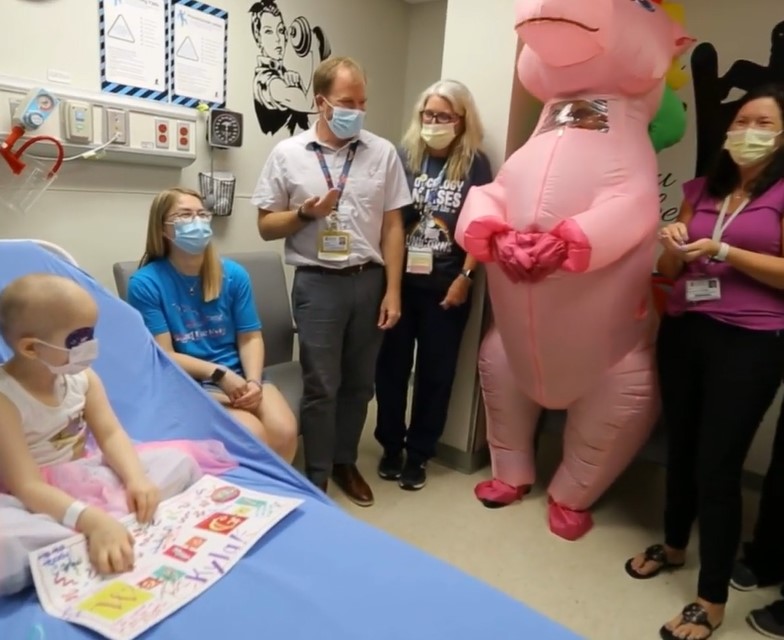 Doctor Upadhyaya at first wondered whether Kyla would recognize him in his outfit and how she would react to his dressing. He revealed that he was excited to see Kyla's smile on entering the space. He even walked around in the outfit around the hospital which had other kids.
"I was just wondering how Kyla is going to react and, is she even going to recognize me in this outfit? That was the first time that I think I had seen her so happy.
" It was just a great fun day. "No more chemo" parties hold a lot of significance for children who complete their treatment.It's not just a celebration for them. It is kind of many a times the feeling, Okay now we have conquered the cancer and hopefully this will not come back." Said the doctor.