The remarkable actress Helen Mirren continues to captivate audiences with her stunning appearances, even at 77 years old. Known for her timeless beauty, Mirren consistently surprises people with her impeccable style and charisma.
Making her mark yet again, Mirren made a remarkable entrance at the 2023 Cannes Film Festival. She left many in awe as she appeared on the red carpet in an unexpectedly stunning attire.
The actress was all smiles, donned in a custom blue gown by Del Core. The floor-length gown featured a plunging neckline and was cinched at the waist, exhibiting Mirren's elegance and style.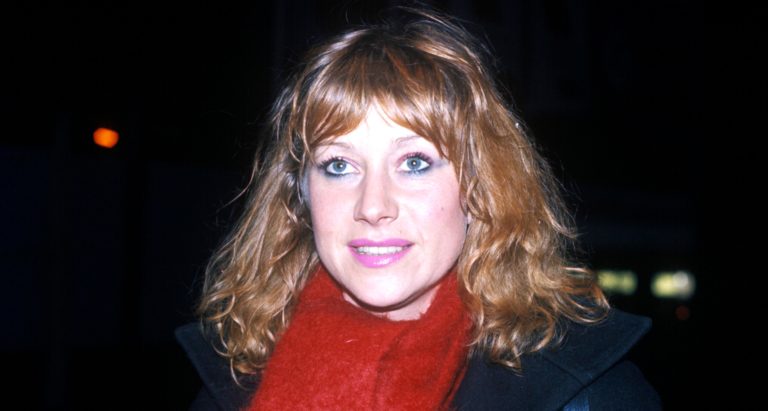 Adding to her splendid look, Mirren adorned herself with a silver necklace and chandelier earrings. However, it was her vibrant blue hair that truly stole the show. Typically known for her natural gray hair, the actress opted for a change, surprising everyone with a striking blue-purple ombre.
Her hair, styled in a distinctive updo by L'Oréal Paris, brilliantly showcased the colorful hues. As an ambassador for the brand, Mirren subtly acknowledged them, carrying a hand fan bearing the L'Oréal slogan, "#WorthIt." This quirky touch perfectly encapsulated her daring spirit and unique style.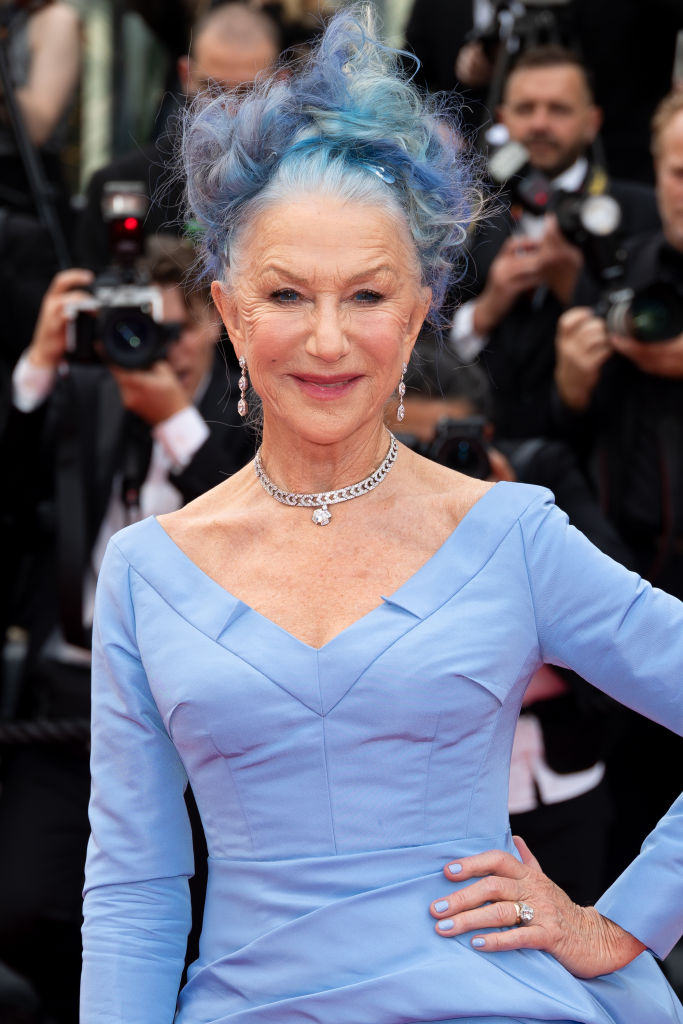 Helen Mirren is no stranger to hair transformations. The actress, who usually embraces her natural gray hair, loves to experiment. She previously turned heads at the 2019 Cannes Film Festival when she rocked a vibrant red hair color, creating quite a buzz.
Mirren's fearless approach to style, even in her later years, has always been admired. She enjoys refreshing her look and keeping things exciting.
Keen on staying in touch with the latest trends, Mirren took up Instagram in 2016 on a co-worker's recommendation. Today, she enjoys a massive following on the platform, with fans eagerly awaiting her charming and fun posts.
View this post on Instagram
In an interview, Mirren shared her Instagram initiation story. She remembered it was Vin Diesel and his team who introduced her to the platform. They encouraged her to join, even though she wasn't much aware of this world about seven years ago.
The actress is indeed a gem, always surprising her fans with her stylish transformations and her vibrant presence both on and off screen. So, share this piece with other fans to keep them updated about her exciting new style.