A woman who suffered cardiac arrest in a supermarket in Melbourne, Australia, expresses gratitude to the staff for acting swiftly and saving her life.
Mary Brockhoff was out shopping for sweets in Melbourne Coles grocery store with her 11-year-old daughter Beth when she suddenly collapsed. Thankfully, the store employees knew exactly what to do to save Mary's life.
While everyone else was startled to see Mary collapse, the store manager, Connor Ferris, acted swiftly to save the day.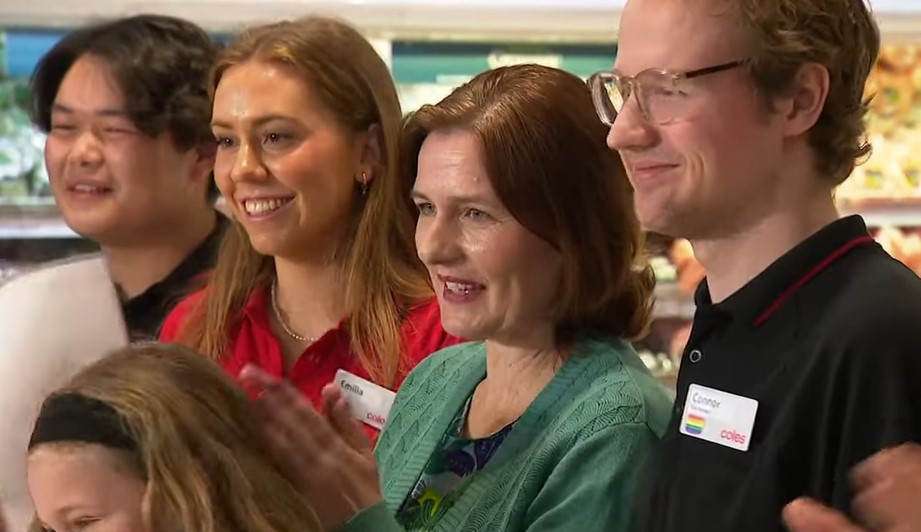 Connor, who had received first aid training, quickly performed CPR on Mary and twice administered a defibrillator with the help of his two coworkers.
Mary was rushed to Box Hill Hospital by a paramedic team who arrived at the scene about 17 minutes later. She spent the next five days in an induced coma before waking up.
"I was just shopping with my daughter, and I collapsed, and these beautiful 20-year-old boys … came to my rescue, they just acted immediately," Mary recalls.
"I'm recovering [and] adjusting to the new medication … so I'm very blessed that I survived," Mary added.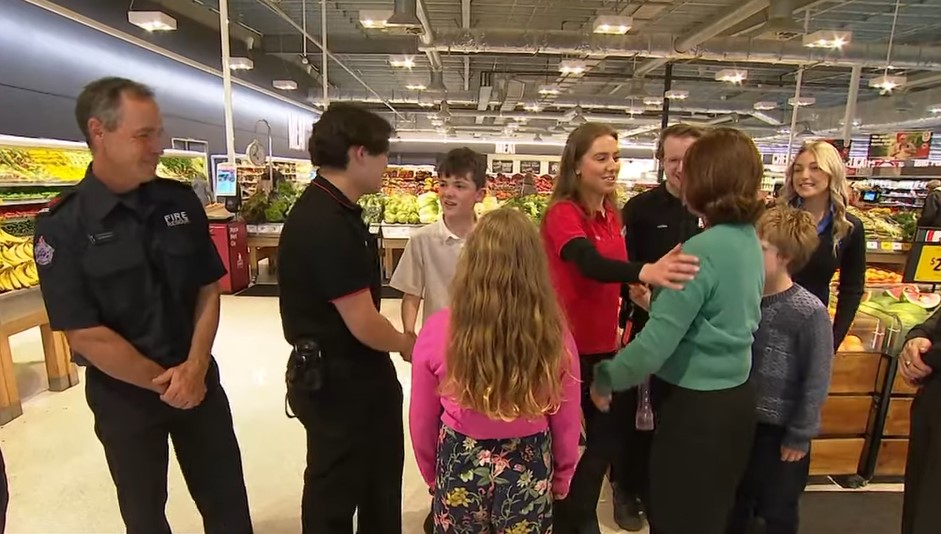 Mary considers the three Cole's workers who saved her life angels. "My family and I cannot begin to thank them for their heroic actions. They are a significant part of our family life together moving forward," she said.
According to Paramedic Chris Hastings, Mary's survival depended on the quick thinking of the three workers during that brief period of time.
"They would have had to quickly identify that Mary wasn't breathing by asking the appropriate questions then advise the gentleman to do CPR until the arrival of the fire services."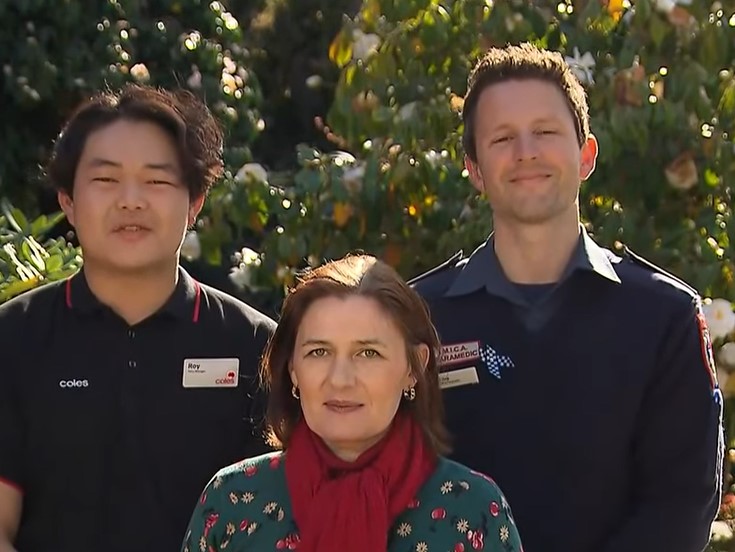 As per statistics, only 10% of people who experience heart attacks survive—and Mary was one of the fortunate ones, thanks to the quick action of those present at the time.
We are just glad that Connor Ferris and his two colleagues were able to save Mary's life. Mary is gradually getting back to her schedule, and we wish her all the best.
Article Sources: 7NEWS Australia, Herald Sun