Many of us often wonder how we would respond in a life-or-death situation. It's common to imagine ourselves as heroes, bravely taking action to save others in danger, whether it's from a burning building, a high balcony, or a frozen lake. We like to believe that we have what it takes to be courageous in such moments.
However, the reality is that we can never truly predict our reactions in these situations until we are unexpectedly faced with them. It's important to acknowledge that our responses may be different from what we imagine, and that true heroism can manifest in various ways.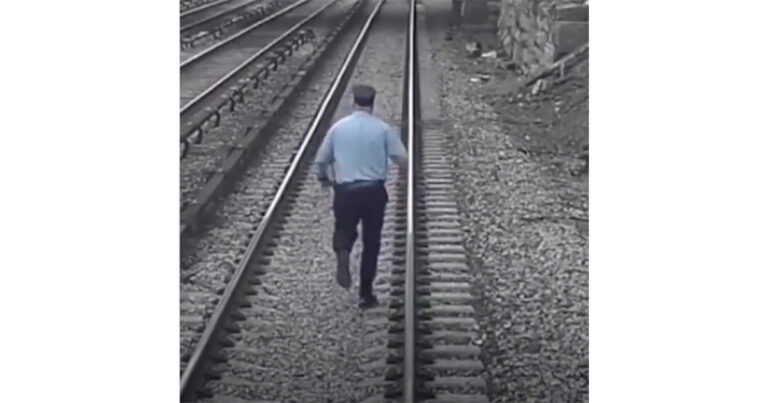 Scroll down for video
In Westchester County, New York, two locomotive operators, Marcus Higgins and William Kennedy, became real-life heroes when they saved a young boy who was about to wander onto live train tracks. While performing their regular duties, the two operators encountered a situation that could have had a tragic outcome.
Kennedy, a locomotive engineer, noticed a young boy dangerously close to the Metro-North Railroad tracks near Tarrytown, New York. Thanks to the quick thinking and heroic actions of both Higgins and Kennedy, they were able to prevent a potential disaster and keep the child safe.
WABC reported that the boy had wandered onto the rail track and was getting dangerously close to the electrified third rail. Kennedy, who is a father, immediately went into "daddy mode" and stopped his train, which was moving at 70 mph.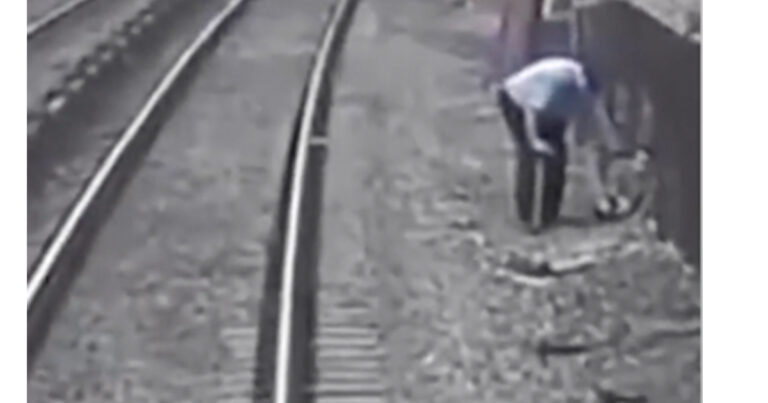 Kennedy shared that having four children of his own influenced his reaction. His paternal instincts kicked in, and he knew he had to save the child from the potentially fatal situation.
As soon as Kennedy slowed down his train, he called for assistance on the radio. Marcus Higgins, who was operating another train going in the opposite direction, responded to the call. The boy on the tracks, named Waylon, is said to be on the autism spectrum and nonverbal.
Both locomotive engineers worked together to distract Waylon, who was walking between the rails and climbing over them. Their quick thinking and collaboration helped to ensure his safety during this dangerous situation.
"I'm screaming and trying to wave in this direction, like, go the other way. But, you don't know how young he was," Higgins said.
Wiggins eventually had to leave his train, rush to Waylon, and help him onto another train to take him to a station. Waylon's mother, Aridia Bruno DeSosa, said her son had fallen over a wall and ended up near the tracks. She called Wiggins and Kennedy's rescue a "miracle from God."
Fortunately, Waylon only suffered a splinter in his hand from the incident. The prompt action of these two men made all the difference. As a parent, one can only imagine the relief and gratitude felt by Waylon's mother for their heroic intervention.