It is always hard to accept the loss of a loved actor like Sergio Calderón, who brought much happiness to many. The news of his demise is deeply saddening, but we hope his legacy continues to inspire.
Most remembered for his roles in films such as "Pirates of the Caribbean: At World's End," "Men In Black," and "The Ruins," Calderón has left us at the age of 77. An official spokesperson confirmed this tragic news and shared that Calderón was with his family at the time of his passing.
If someone tries to take your gun, it better be someone like #KeithRichards a true #Legend! pic.twitter.com/Yx4YbB3qTk

— Sergio Calderon (@mrsergecalderon) August 22, 2017
Sergio Calderón's representative confirmed his demise, saying, "We can confirm that Sergio passed away this morning." While the actor had been hospitalized earlier for pneumonia, it's unclear if this was the cause of his death. It was, however, mentioned that he was with his family during his last moments.
Calderón had a notable role in the 2007 film, "Pirates of the Caribbean: At World's End," playing Captain Eduardo Villanueva. Additionally, he extended his talents to voice acting, reprising his role in the corresponding video game "At World's End," where he voiced the character of Pirate Lord.
Mickey holding up my head for hours during the shooting of #MeninBlack with @imWilISmith and #tommyleejohnes pic.twitter.com/4nXvzSXtq5

— Sergio Calderon (@mrsergecalderon) July 31, 2017
Calderón frequently reminisced about his time on the set of "Pirates of the Caribbean", sharing pictures with co-stars like Johnny Depp and singer Keith Richards. Richards, who portrayed the Pirate Lord of Madagascar in the movie, was depicted as the father of Depp's character, Jack Sparrow.
In another memorable role, Calderón appeared in the 1997 film "Men In Black" as José, a character whose head is humorously shown at the end of a sword held by Tommy Lee Jones' character, K. Calderón took pride in this role as well, often sharing a snapshot of this scene on his social media profiles.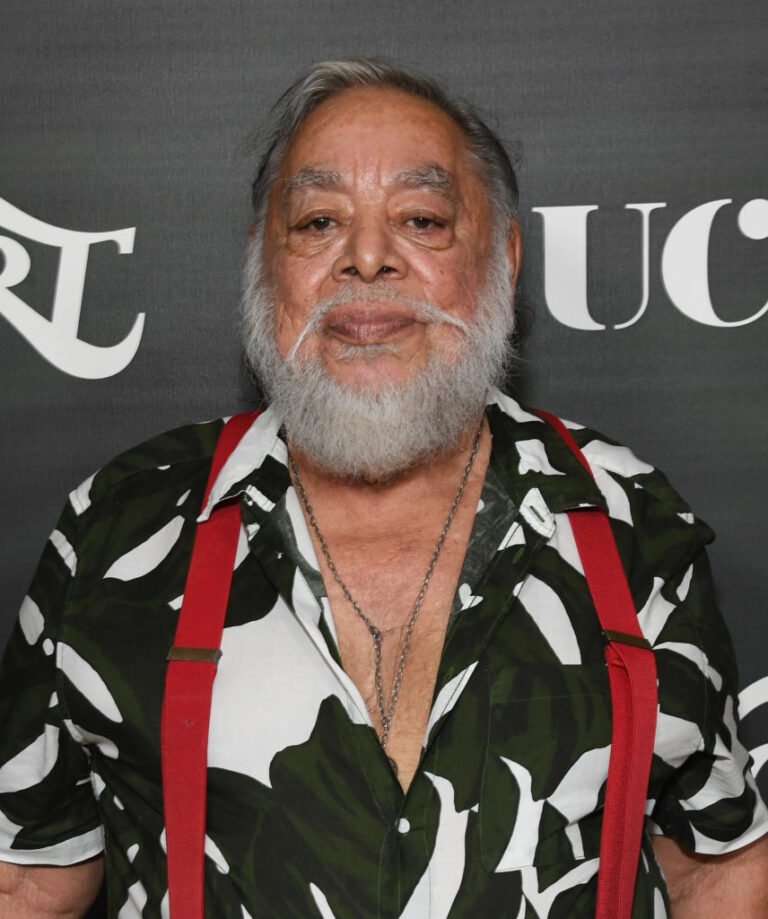 Calderón continued his acting career into more recent years with roles in films like "The Ruins" and "Little Fockers". He also appeared in the 2022 FX series "Better Things" and an episode of Peacock's "The Resort".
With a career spanning over six decades, Calderón worked with distinguished directors like Sergio Leone in the 1971 film "Duck, You Sucker!" and John Huston in "The Bridge in the Jungle" and "Under the Volcano". His contributions to the film industry will be deeply missed by his family, fans, and fellow actors. As we navigate this difficult time, let's send thoughts of support to his family. Let's also share this news to inform fellow fans about Calderón's passing.