Though people are known for their actions, kindness is what makes them human. From his selfless acts of kindness to his joyful and loving demeanor, Steve Harvey is without a doubt one of the best television hosts out there.
The legendary game show "Family Feud" has been filled with laughter ever since Steve took over as host in 2010. Steve recently came across an ambitious rival who seemed to be a little bit more driven to succeed than he should have been. The moment Steve understood the reality everything made sense.
The contestant in question had played Family Feud for three days on set but had come away empty-handed. Thoughts of nervousness caused Steve to notice the man sweating profusely, but something told him that things were not as they seemed.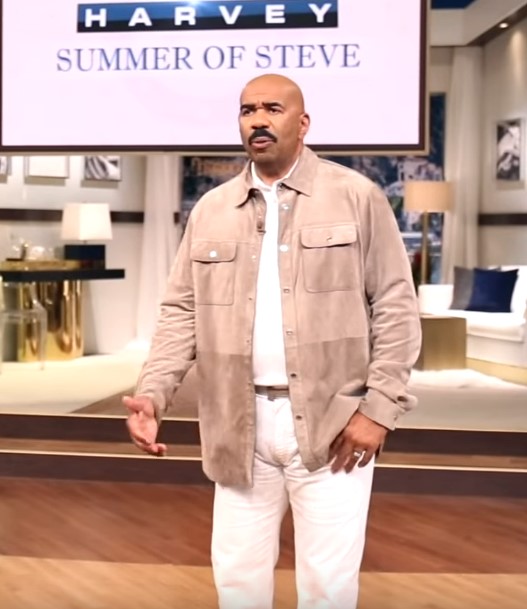 Steve said the man who played for three days hadn't won the money. "He was a shambles."
Finally, after a long battle, the contestant won $20,000 and immediately collapsed on the ground in tears.
Steve recalled, "He just fell on his knees and wouldn't stop crying."
During the commercial break, Steve approached the man and said that, even for $20,000, his response was extreme. Steve was utterly shocked by the contestant's response.
The contestant said, "Steve, I'm terminally ill." I only have three months to live, but I can't get insurance because of my illness. My family absolutely needs this money.
Without hesitation, Steve made a suggestion that gave the man more reason for optimism than any treatment could provide.
Check out the touching moment in the video below, and don't forget to share it with someone you care about.