Toby Keith is a well-loved singer of country music. His fans were very concerned when he announced that he had cancer. However, he has been keeping them informed on his progress.
For almost 40 years, Tricia Lucus has been Toby Keith's partner. She has supported him through everything, including his battle with cancer. When Toby Keith was just starting out, he didn't have much success. He worked in the oil fields after finishing high school and wrote many songs. It took a while, but eventually, one of his songs became a hit.
View this post on Instagram
Toby Keith started a band named Easy Money and played music at different bars and places when he wasn't working. He met his future wife, Tricia Lucus, while performing with his band at a bar. They spent the whole night dancing together. At the time, Tricia was 19 years old and worked as a secretary for an oil company. In June 2001, Tricia told People Magazine that Toby Keith's confidence and larger-than-life personality attracted her to him.
After dating for three years, the couple got married on March 24, 1984. Tricia had a daughter from a previous relationship in 1980, and later, Toby Keith adopted her as his own child.
View this post on Instagram
While working for the oil company, Keith's employer went out of business. Keith then decided to focus on his music career full-time. Though the young couple struggled financially, Keith had faith he would succeed and often encouraged his wife to hold on. Despite facing creditors and pressure to find a "real job," Keith and his wife never gave up on their dream.
The "As Good as I Once Was" singer credits his wife's unwavering support for his success. According to a Forbes Magazine article in June 2013, Keith is now worth millions, never making less than $48 million in any given year, and earning about $270 million between 2012 and 2013.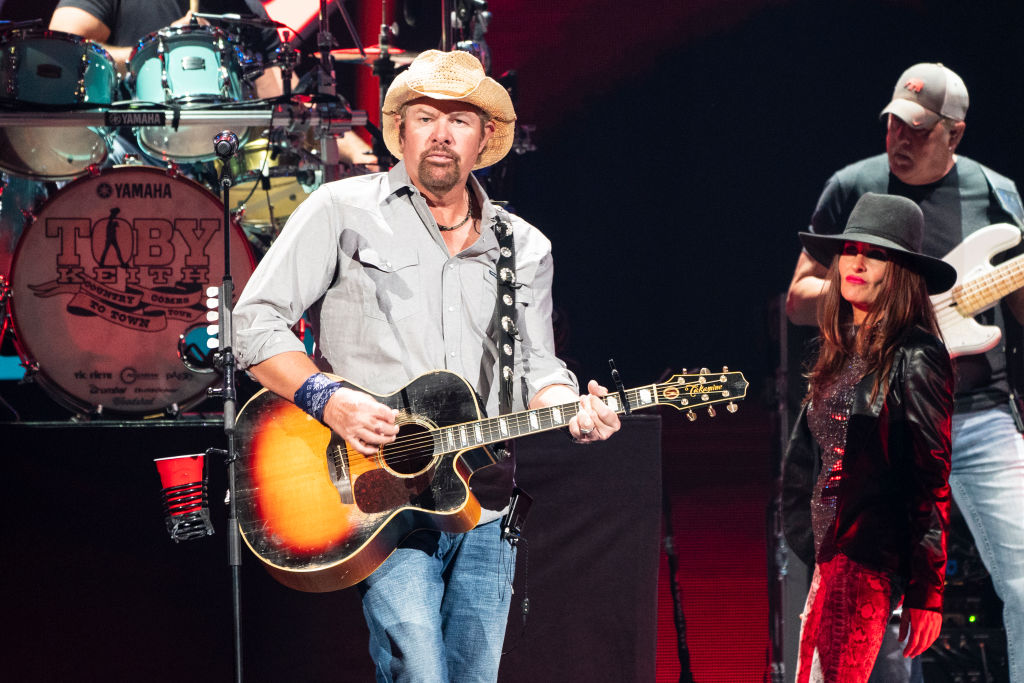 For the last two decades, this singer has written chart-topping country songs every year. His wealth has been estimated to be $500 million, making him one of the most commercially successful country artists ever.
In 1993, his song "Should've Been a Cowboy" became an instant hit on the radio and was played frequently throughout the 90s.
Not only were they successful financially, but they also created a loving family. They had their first child, Krystal, in 1985 and welcomed their son, Stelen, in 1997.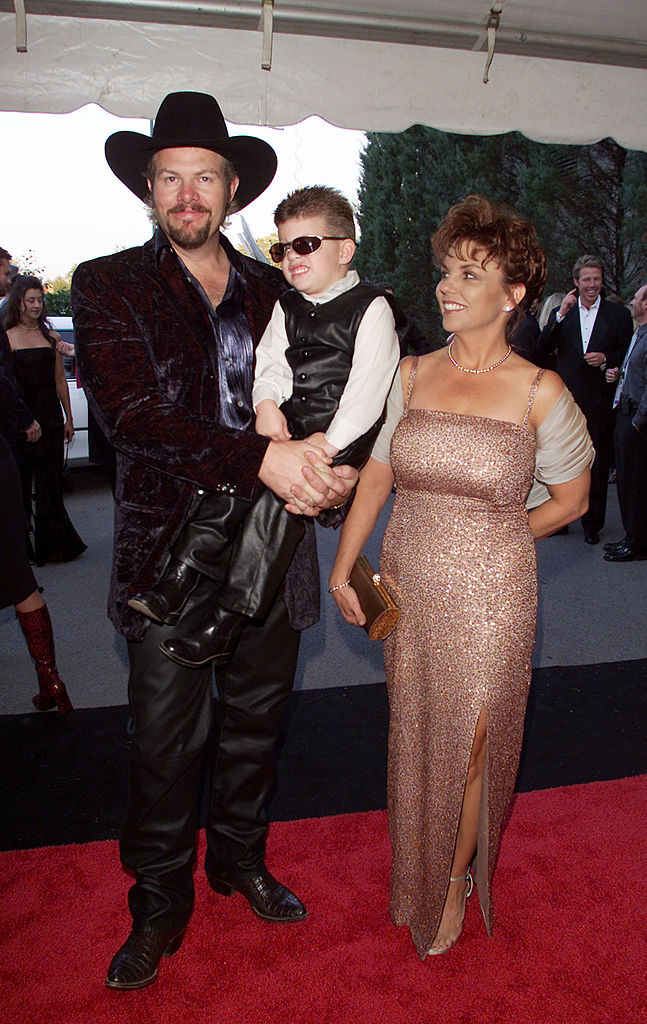 After establishing his music career, Toby Keith decided to expand into other areas to earn more money. He started a liquor line and opened his chain of restaurants, Toby Keith's I Love This Bar & Grill.
The family lives peacefully in Oklahoma, where they own a 60-acre farm with 40 Thoroughbred racehorses. They also have a big 8,500-square-foot house for themselves.
Unfortunately, Toby Keith was diagnosed with stomach cancer in the fall of 2021. The family came together to support him during this difficult time.
In June 2022, Keith shared that he was taking a break from performing so he could focus on his treatment and recovery. He had to go through chemotherapy, radiation, and surgery.
Throughout his journey, he has been keeping his fans updated on social media. He is grateful for their love and support, and calls them the "best fans in the world."
The singer's story is truly incredible and he has a close connection with his fans. Spread the word to other Toby Keith fans to keep up with his current status.