A young boy named Muhammed Ahmed was rescued from the rubble of a devastating earthquake that hit Turkey and Syria.
The rescue operation took place nearly 45 hours after the earthquake, and the footage of the rescue was shared on Twitter by the Istanbul mayor, Ekrem Imamoglu.
In the video, it can be seen that Muhammed was dehydrated and trapped under the rubble from the neck down.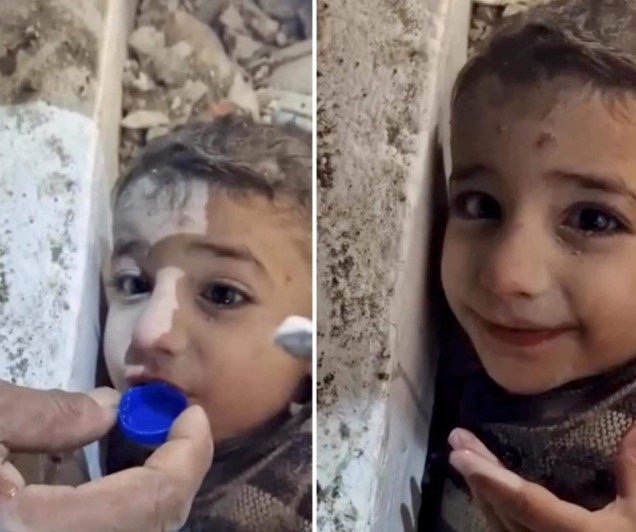 A rescue worker approached him with a bottle of water and carefully gave him sips through the bottle cap. The little boy was crying, but he drank the water and signaled for more.
Mayor Imamoglu praised the efforts of the rescue team and celebrated the successful rescue of Muhammed, a Syrian citizen.
"Well done Muhammed. Our search and rescue team rescued Syrian citizen Muhammed Ahmed from the rubble in Antakya," he said.
The video of Muhammed's rescue has touched the hearts of many people and serves as a reminder of the bravery and selflessness of rescue workers in times of crisis.
Aferin Muhammed.

Suriye vatandaşı Muhammed Ahmed'i de arama kurtarma ekibimiz Antakya'da enkaz altıdan sağ bir şekilde kurtardı. pic.twitter.com/lSxwSqyex0

— Ekrem İmamoğlu (@ekrem_imamoglu) February 7, 2023