A 98-year-old lady from Kentucky, MaeDell Taylor Hawkins, recently met her great-great-great-grandchild. She held the seven-month-old baby, named Zhavia Whitaker, for the first time in February.
Gracie Snow Howell, the granddaughter of MaeDell Taylor Hawkins, shared a picture of the touching moment which quickly became popular online. MaeDell now has over 620 grandkids, counting her daughters' children and their families. Gracie mentioned to People that it was extra special because the lineage is all girls.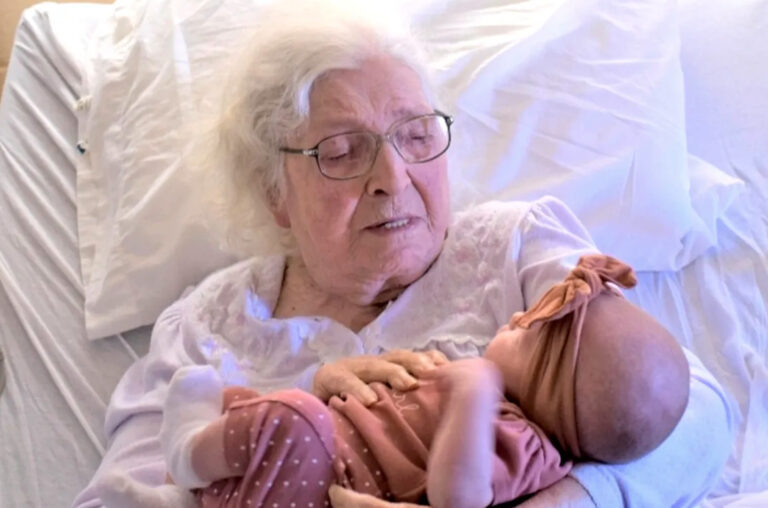 The picture shows five generations: MaeDell, her daughter Frances Snow, granddaughter Gracie Snow Howell, great-granddaughter Jacqueline Ledford, and great-great-granddaughter Jaisline Wilson. The photo was taken by another of MaeDell's granddaughters, Sheryl Blessing. MaeDell celebrated her 99th birthday inJuly.
At 16, MaeDell married Bill Taylor, a 50-year-old railroad worker who already had 10 kids from an earlier relationship. Bill often traveled for his job. Despite his frequent absences, they had 13 children together. Gracie mentioned that they lived without many things we consider common today: they didn't have a washing machine, a dryer, or even running water.
Gracie shared with People that despite the challenges, MaeDell never complained about her life. Similarly, Gracie mentioned that her mother, Frances, never complained about missing anything in their family home either.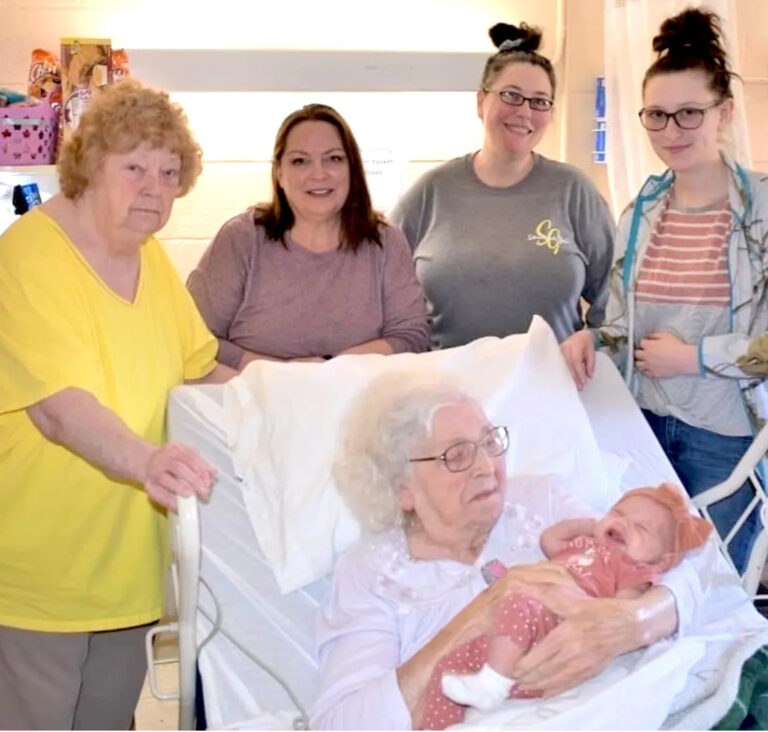 The photo showcasing six generations of women reveals the impact of MaeDell's love and care, creating generations of joyful and healthy families. Gracie hopes that if everyone stays healthy, they plan to reunite for another memorable photo.
MaeDell, the Kentucky matriarch, has an impressive family spread across the US: 106 grandchildren, 222 great-grandchildren, 234 great-great-grandchildren, and 37 great-great-great-grandchildren. It's amazing to think of her raising such a large family with limited resources. Share your thoughts in the comments!