We all like to believe that we are completely prepared to respond in a high-stress, high-risk situation.
Years of watching tense action movies and TV shows featuring heroes who are willing to risk everything at the drop of a hat have tainted our perception of and anticipation of reality.
The harsh reality is that many ordinary people, especially those who aren't used to living their lives in danger, tend to freeze up in emergency situations. We're not wired to fight the bad guy or run into a burning building right away.
That's why it's so impressive when people, often through no fault of their own, rise to the occasion.
"I heard the kid screaming, 'Please don't beat me!' so that's when my instinct kicked in some more; so I sped on up to go get that kid," Kelcey Willis said. https://t.co/7wFtioS6QT

— KSNV News 3 Las Vegas (@News3LV) November 10, 2022
According to reports, on Sunday, November 6, a man stopped for an oil change in Warner Robins, Georgia, and his instincts took over.
Kelcey Willis was getting his oil changed at Walmart when he heard screaming.
"We heard a little kid screaming as Buddy was filling us in for our oil change, so we turned to the corner down there and saw him being snatched out of the car and led behind the building," Willis explained.
"We assumed he was using the restroom, but he took far too long to emerge from behind the building."
Willis became convinced that something was wrong when the child in question continued to scream.
The screaming kept getting louder and louder, which bothered them. Their first thought was to grab my gun and go get that kid out of the woods.
Willis set out to investigate and grew more certain with each step that he was approaching a hostile environment.
"My instinct kicked in again when I heard the kid screaming, "Please don't beat me!" and I sped up to go get that kid," Willis explained.
The case is no longer being looked into as a kidnapping after Warner Robins Police confirmed that the child and his attacker are related.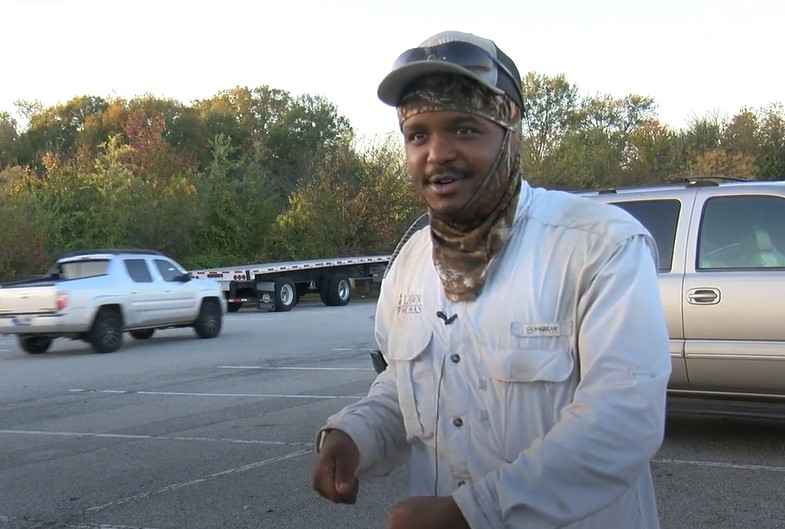 Haimnarine Doobay, the alleged offender, was instead charged with aggravated assault and cruelty to a child.
Wow! Thank goodness Willis was nearby and ready to step in. Who knows what would have happened if this had not happened?
Please share this article so that Willis receives all of the credit he deserves!