"He is my shepherd," I say. "I'm armed with Jesus, and prayer is my weapon."
In an intriguing new song, Grammy Award-winning rapper Eminem praises Jesus while denouncing Satan!
Eminem's new song, "Use This Gospel (Remix)," has sparked debate about his personal faith. In it, the Grammy Award-winning rapper can be heard rapping about God and praising Jesus. The song is a collaboration with Kanye and appears as a single on DJ Khaled's new album "God Did."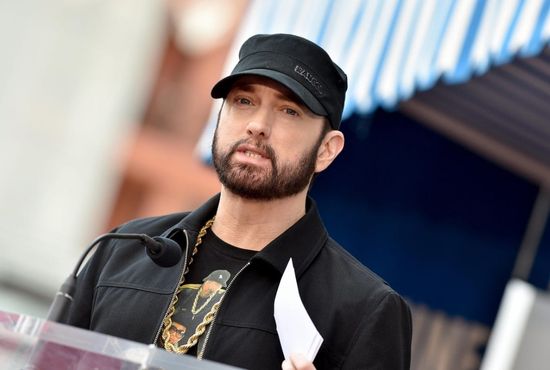 The 49-year-old rapper rapped that he is abandoning his trust and faith in God.
"I'm holding on (Yeah), but I'm not sure how much longer I can take it." In the song, Eminem raps, "Today is the day that I put all of my trust and faith in You, Father.
According to faith-based writer DeWayne Hamby, Eminem appears to be an unlikely person to sing praises to Jesus. However, the rapper mentioned faith in a 1996 song. Right now, there is a lot of talk about his Christianity.
In the song, Eminem, the real name Marshall Bruce Mathers III, also refers to Jesus as his shepherd and says that prayer is his weapon.
"So, my savior, I beseech you to deliver me from the depths of despair." So, these demons better step carefully, because He is my shepherd. "I'm armed with Jesus, and prayer is my weapon."
He clearly praised Jesus Christ in the final line of his rap portion of the song.
"The Bible is like a rifle at my side, a God-given gift." Every day, I thank God for it. That is why I pay so much respect. I'll always praise Jesus."
Let us pray for Eminem that he will encounter Jesus' love and fully surrender his life to Him.