Birthdays are great especially when you're being celebrated, which is why most parents go above and beyond to make their kids' birthdays memorable.
One mother was really committed to making her son's birthday special but she was not prepared for just how much work it would take her.
It was a hot day in Charlotte, North Carolina, and one mother wanted to make her son's birthday special. So, she decided to fill up the kiddie pool so that her kids could have a splash and beat away the heat while at it.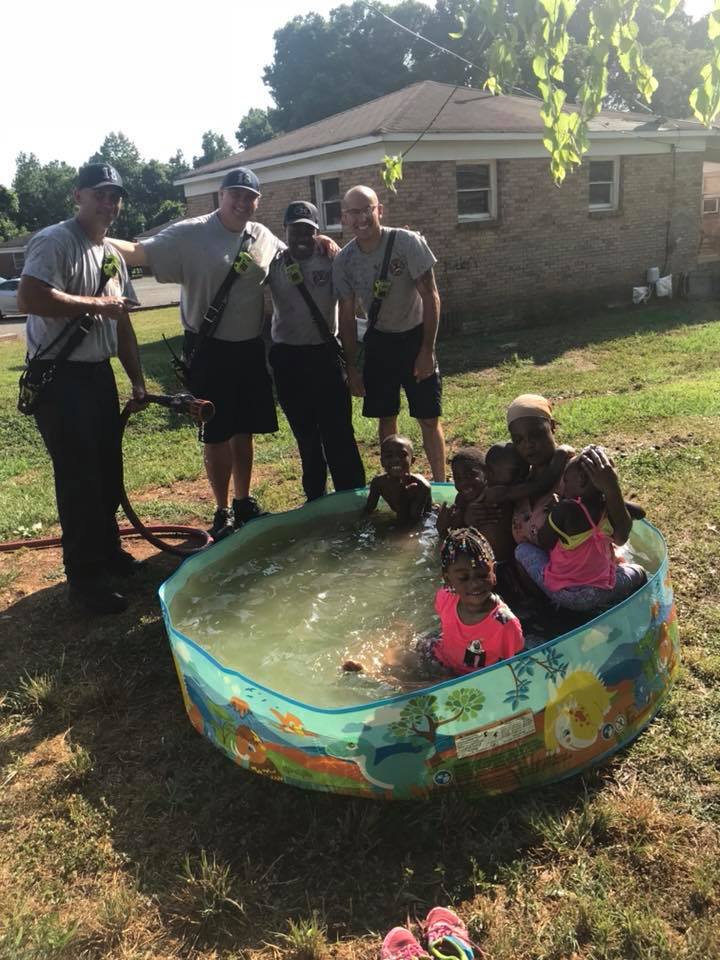 She placed the kiddie pool in the yard and realized it was going to be a difficult task to fill the pool since she did not have a hose pipe. She would have to use a pot to fill up the pool bit by bit.
This was going to be an overwhelming task for her — as she refilled each pot and emptied it into the pool. Her kids stood patiently around the pool, waiting for it to be filled so they could jump into it.
As she was in the process of filling the kiddie pool, a fire truck passed by — it was Charlotte Fire Station 18. The firemen were returning to the station after attending to a medical call.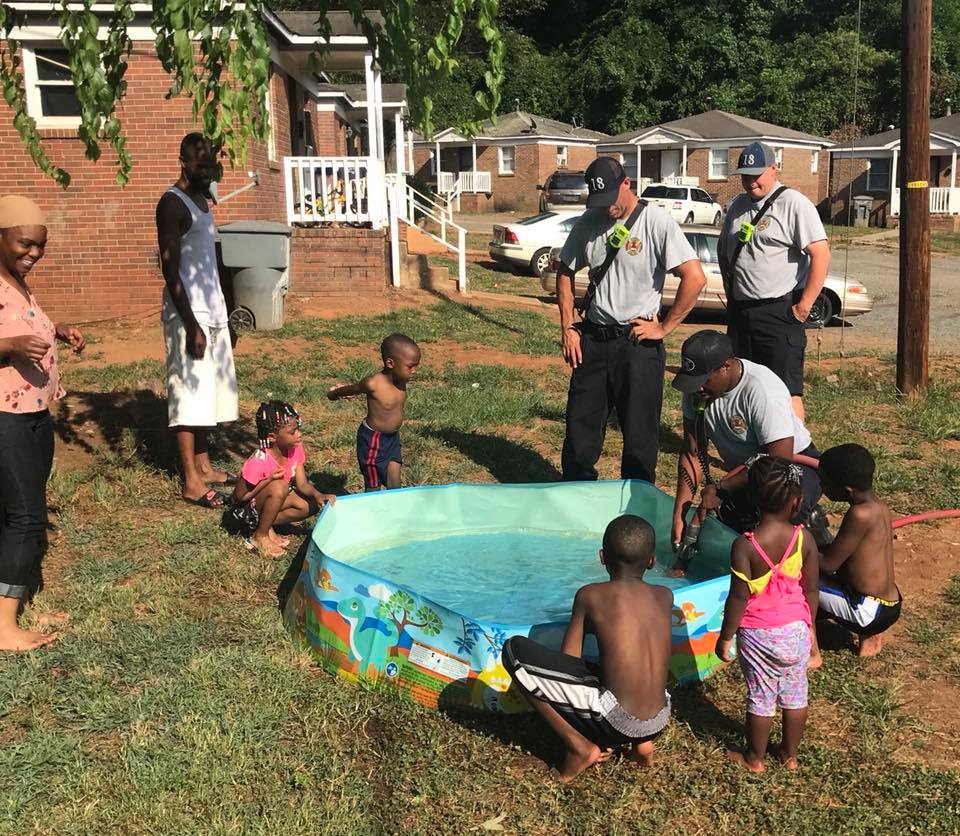 When they saw the mother struggling to fill the kiddie pool, they knew they had to do something. So, they decided to make a stop at the woman's house. They then grabbed the hose from their truck and used it to fill up the pool. The kids were really excited and jumped with joy around the pool. But the fun did not end there. Firehouse 18 created some good memories with the family by taking pictures and sharing them on their Facebook page.
The Facebook post read: "Firehouse 18 is a neighborhood firehouse full of men and woman who truly care about the families they swore to protect. Today, after leaving a medical call, Engine 18 stumbled across a family desperately trying to fill up a kiddy pool by filling pots from the sink for a little boys birthday on this sweltering day. What was just a simple task for us turned into laughter, smiles, and a lifelong memory for the neighborhood kids as well as the men on Engine 18? Proud to serve the WESTSIDE!"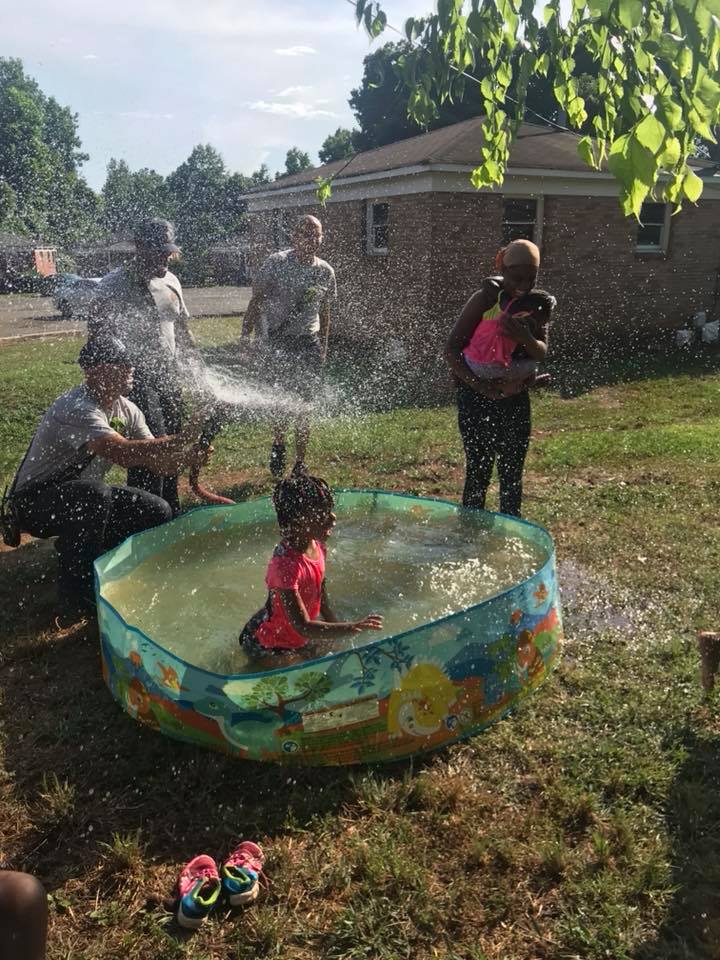 The firefighters could have easily passed and go about their day, but they chose kindness and stopped to help the woman fill up her pool so that her kids can have a great time. The children will definitely remember the kind gesture for the rest of their lives.