John Legend and Chrissy Teigen, who have been quite open about their personal journey including a devastating miscarriage before the birth of their third child, recently shared some heartwarming news. They disclosed that they had quietly welcomed their fourth child into their family through an unconventional method.
The couple revealed on Wednesday that they had recently become parents to a baby boy. They had the support of a surrogate named Alexandra, who played a vital role in the birth of their new baby. In gratitude and to honor Alexandra for her significant contribution in bringing their newest family member into the world, they did something truly extraordinary.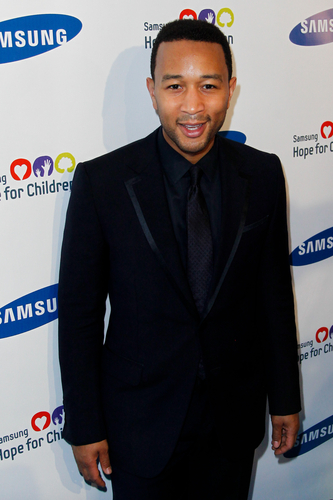 Chrissy Teigen shared a heartfelt message in a post, where she expressed her deep admiration and gratitude for Alexandra, their surrogate. She described Alexandra as "the most incredible, loving, compassionate surrogate we could ever imagine."
Chrissy went on to write, "I knew she was a perfect match for us the moment we spoke to her. All our wishes and dreams aligned," and shared her desire to be friends with her, have their children play together, share meals, and be closely involved in each other's lives.
Chrissy also highlighted the selfless sacrifices made by Alexandra, mentioning that she "fought to get ready for a second transfer," undergoing surgeries and handling the mental strain that came along with the process. Through her words, Chrissy conveyed deep respect and appreciation for Alexandra's commitment and dedication.
View this post on Instagram
Chrissy Teigen and the surrogate Alexandra experienced pregnancy together, with Chrissy carrying her daughter Esti. When Chrissy and John Legend found out Alexandra was pregnant with a boy, Chrissy shared that they "were overjoyed."
Chrissy reminisced about how they celebrated the news by eating hot pot and watching the TV show Vanderpump Rules together with their growing baby bumps. She described how their families have blended over the past year.
On June 19, Chrissy posted on Instagram about witnessing the birth of their son through the surrogate. She expressed the beauty of the moment, despite some chaos, and praised the surrogate for her strength, joy, and love during the birth.
Chrissy and John wanted to thank the woman, Alexandra, who helped them have a baby. Chrissy said, "Thank you, Alexandra, for the amazing gift you gave us." They named their baby boy Wren Alexander Stephens to remember her.
Chrissy and John already have two kids named Luna and Miles and a six-month-old daughter named Esti. John Legend posted a photo of his family with baby Wren and said, "Wren Alexander Stephens, our new love." The family is really happy. Send your best wishes and let your friends and family know this happy news by sharing on Facebook.