The Roman Catholic Church has seven holy Sacraments. These sacraments are means that God uses to show His grace and help Catholics achieve salvation. They're also celebrations of a continued journey and relationship with God, teachings to help live out His word, and ceremonies to show devotion to Him.
The three sacraments of initiation are baptism, confirmation, and Eucharist. Each is meant to strengthen one's faith and build a deeper relationship with God.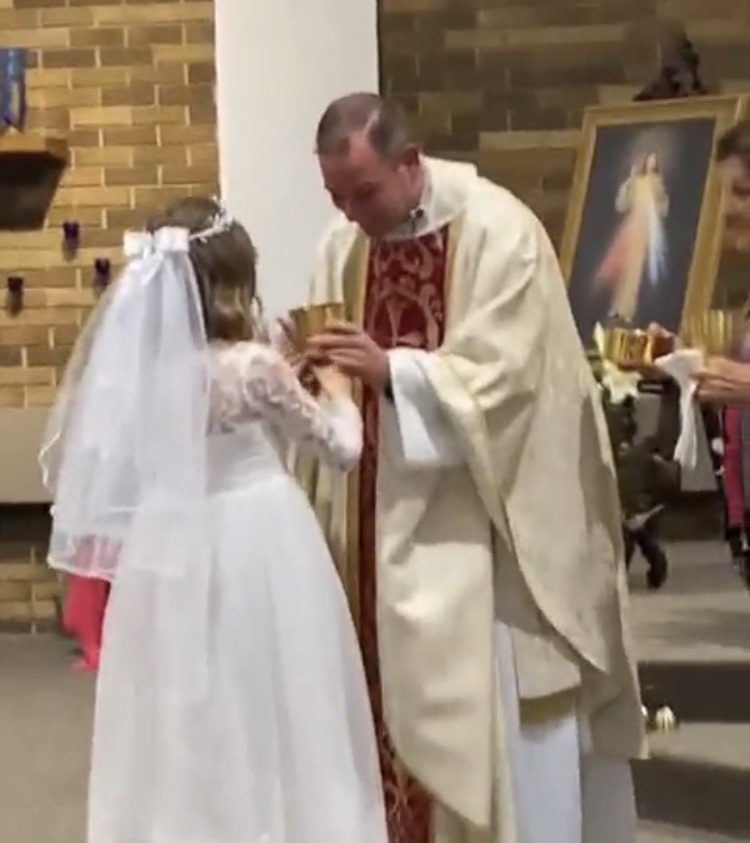 Baptism frees Catholics from original sin, confirmation strengthens their faith, and Eucharist, also known as the first holy communion, allows Catholics to taste the body and blood of eternal life and be reminded of Christ's love and sacrifice. The parishioner receives the body and blood of Jesus Christ in the form of bread and wine.
Brynley Mary Heidebrink, 7, recently received her first holy communion and left everyone in tears. The young girl decided to chug the cup of wine given to her by the Catholic priest.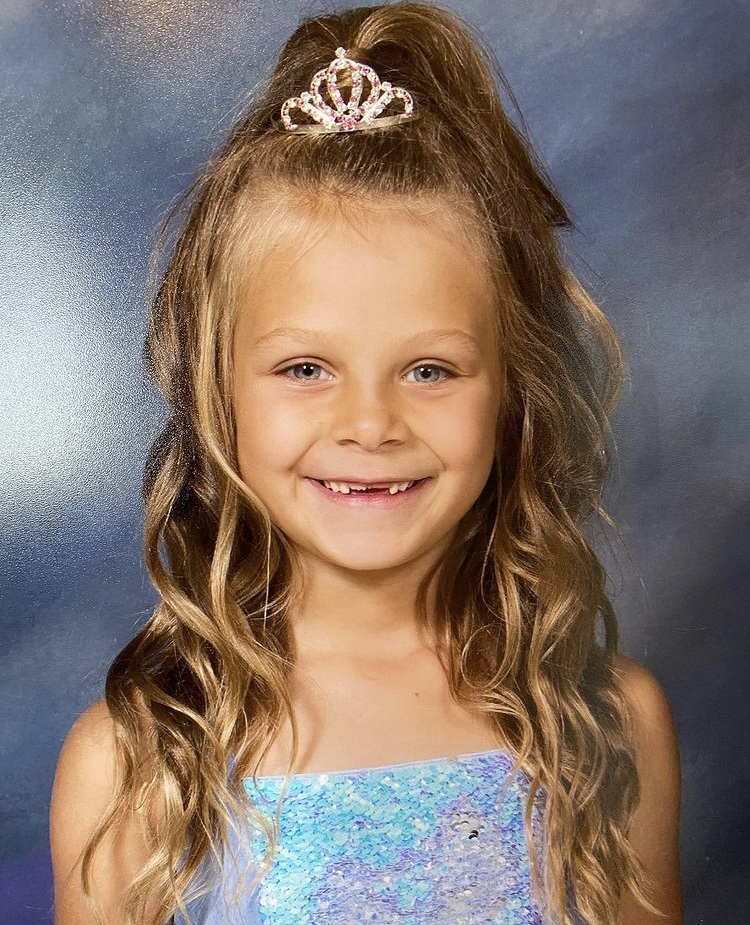 Most of the time, while receiving the blood of Jesus, a sip of the wine is enough but not for little Brynley. The sweet girl from South Dakota was recorded by her mother Stephanie Heidebrink on her special day with God.
In a puffy white lace dress with a white crown veil and white pump heels, Brynley is seen walking towards the priest with her hands joined in front of her chest.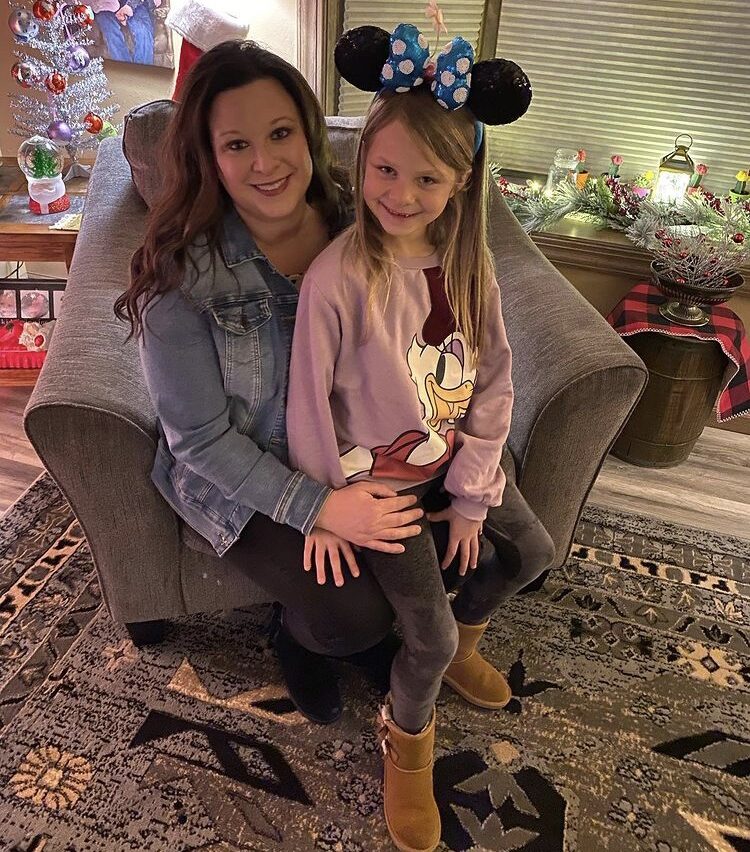 The 2nd grader then extends both hands palms up towards the Priest who offers the body of Christ by saying "Body of Christ". The priest then offers the blood of Christ and hands over the Communion cup of wine to Brynley. The little girl proceeds to drink the wine in one gulp which leaves everyone in laughter, especially her mother. The priest looks at her patiently as she takes the drink then hesitantly tries to take the communion cup away from her but she keeps chugging until she's done. The congregation then bursts out in laughter as Brynley innocently walks away.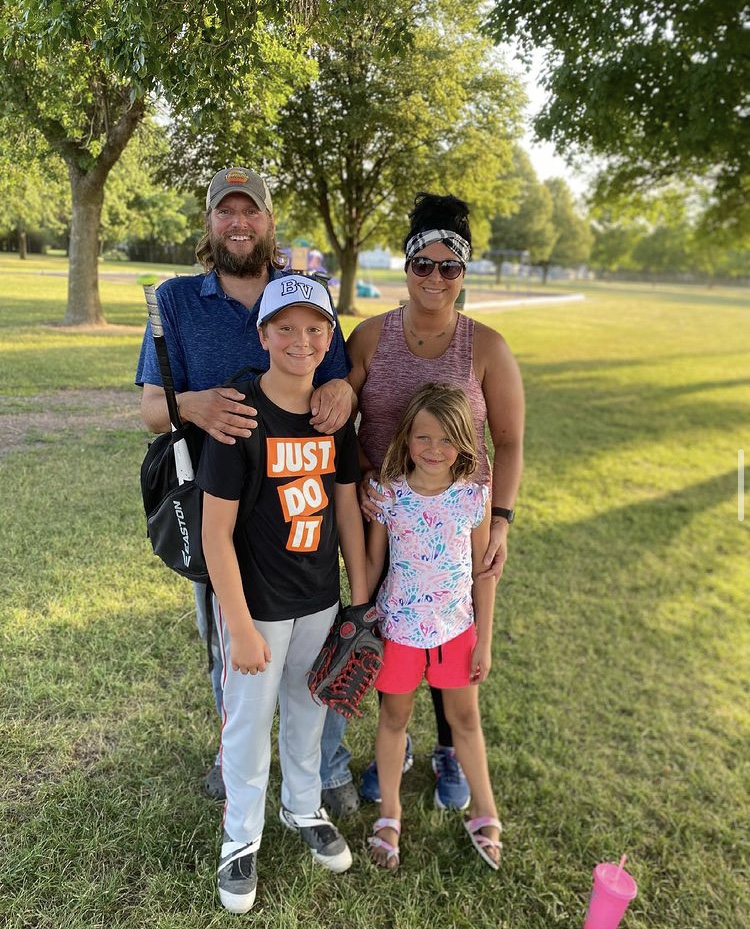 The mother of two, posted the video captioning 'Brynley receiving her 1st communion and chugging the wine like her mama.' While most parents dread the day their children get their first drink, many couldn't help themselves but find the moment hilarious.
Stephanie, the NICU Flight Registered Nurse expressed this moment proudly writing "Proud mom moment #likemotherlikedaughter"
Luckily, the family captured the memorable moment on her special day with God. We can only pray that the bond between Brynley and God gets stronger but that the wine wasn't strong enough to have any effect on her.