We are bound to come across very rogue, intolerable, and occasionally very abusive clients in our line of work, so it takes the help of a third party to reduce the tension. We sincerely regret the challenges that staff members have faced as they perform their duties and offer customer service.
A chef has barred a group of affluent diners from returning to his restaurant due to their insults and the commotion one of his staff members caused.
Lee Skeet, the owner of the Cora restaurant in Cardiff, Wales, posted screenshots of the email he sent to the rowdy customers on Twitter.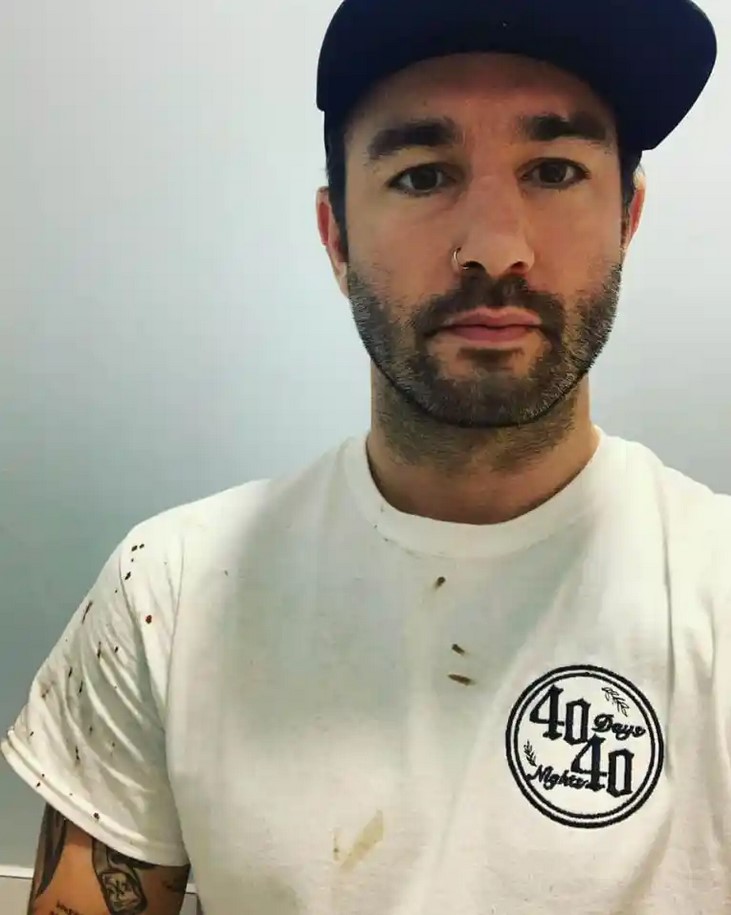 He claimed in a tweet that garnered 14.3K retweets and 132.3K likes that he was not chasing influence or looking for likes. Simply put, I think we need to start criticizing rich people who are rude to others.
In the letter, Lee scribbled out the recipient's name and stated that the diner and his group racked up "the biggest bill we've ever had on one table here."
That was good for his business, but Lily, the employee who served them, had a different experience, as Lee later found out.
The chef said, "Unfortunately, throughout the evening, I was made aware that your party's behavior was improper toward Lily, who oversees the front of the house.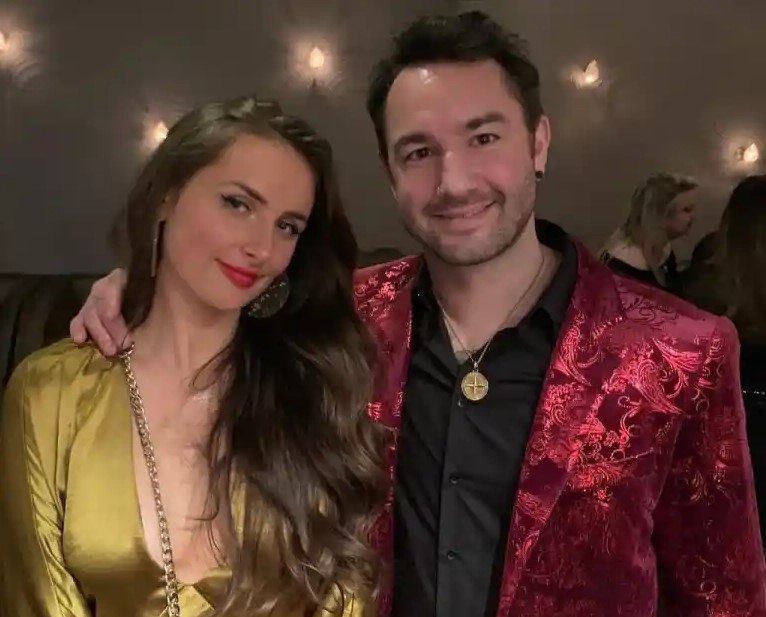 Lily, 22, claimed that the other group members "talked down to, disrespected, and touched her inappropriately."
"I have talked to her for the last hour about things that break my heart, make me feel like a s**t boss, and make me feel like a terrible dad having my own daughter," he continued.
He asked for the diner's bank account details so he could refund the full £1,000 bill, less the remaining £100. Lee felt they owed Lily because they left her with nothing at all.
Lee further requested that they never return to the restaurant.
"Lily means a lot more to me than money," he said in his conclusion. You should consider the company you keep, in my opinion.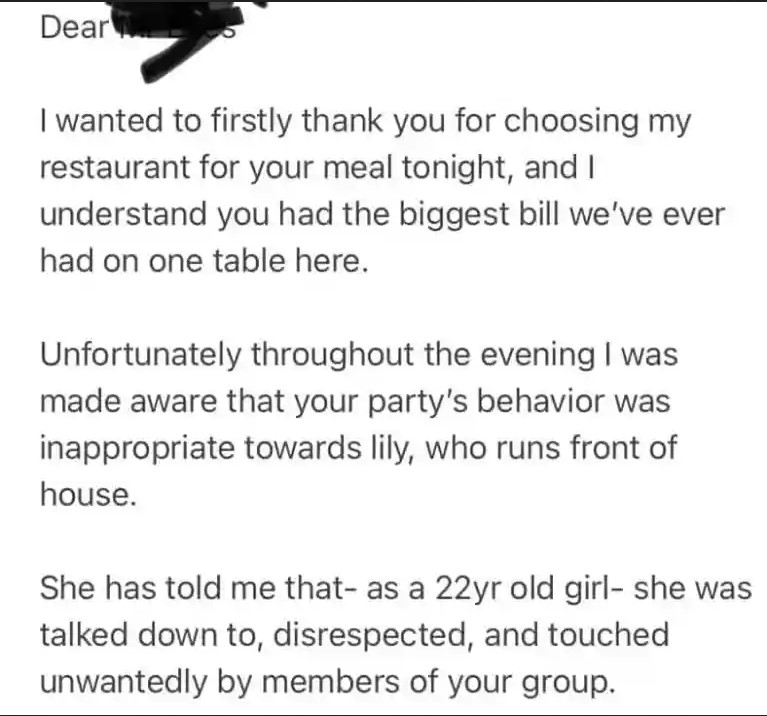 Some Twitter users urged Lee to keep the money instead of returning it, while others commended Lee for being a good employer.
Lee gave it some thought and saw that they had a point. He tweeted a clarification the next day to say that he "reacted too quickly and emotionally." Then, instead of returning the money to the customer, he chose to give it to Lily.
A screenshot Lee shared on Twitter indicates that Elisabeth Griffin, also known as Lily, got a £1,000 bank transfer.
If you are unfamiliar with Lee, he is a well-known chef who has worked with Gordon Ramsay, Marcus Wareing, and Tom Aikens. He has only ever owned Cora, a restaurant that opened in January of this year.
For the restaurant's commercial kitchen, he was able to raise £30,862 in February through Kickstarter. Before, Lee cooked meals for diners with common household items like "a small oven held together with duct tape."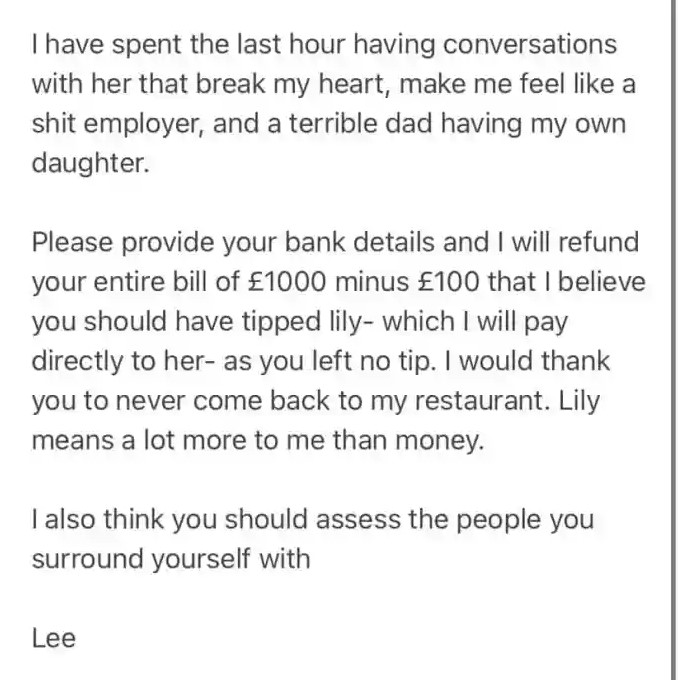 He claims to have a fantastic, small front-of-house team on the Kickstarter page, led by the outstanding Lily, who is only 21 and manages the show. He can only spare time when not busy to help in service. They are also occasionally helped by his incredibly supportive partner Hannah when she isn't at her full-time career.
You might have also read about Lee in the news a few years ago. He nearly perished in a hit-and-run collision with a truck hauling a crane in 2017.
He told Wales Online, "By the time I saw the lorry coming at us, I could pretty much touch it." I just pushed my son as hard as I could in a panic. Fortunately, he was moving before the truck ran into me. It simply wiped me out and sent me running into a wall.
The driver sped off but was later found and arrested; he later entered a guilty plea. As a result of the crime, he lost his license.
Jackson, Lee's son, sustained only minor wounds, but Lee's leg was completely crushed. However, Lee was able to walk once again thanks to rehabilitation.
Lee deserves praise for being a great and considerate employer. Indeed, his employer is fortunate to have him.
Kindly share this story with your friends and family to help everyone feel the good vibes of this story.