Jordanna Barrett, married to NFL player Shaquil Barrett, has shared a distressing announcement after their two-year-old daughter's unfortunate death at their South Tampa residence last weekend. The couple is in deep sorrow following this tragic event.
On Sunday, April 30, around 9:30 am local time, Tampa police were called to a scene involving a young child who had fallen into a pool. The Barretts' daughter, Arrayah, was quickly taken to the hospital, and despite attempts to save her life, she was sadly declared dead on the same day.
Countless people online have been offering their condolences to Jordanna. In response, Jordanna posted a statement on the internet.
View this post on Instagram
Sharing a photo of her daughter from her recent second birthday, Jordanna expressed her grief: "Our world will never be the same. Arrayah was the apple of my eye, and my heart will forever be with hers. I love you so much, my baby. I am so so sorry. Until we see each other again, please watch over your siblings and momma and dada. We love you forever and ever and always."
"I can't wait to see that precious smile again, and just hug you so close. I would do absolutely anything. There is no Barrett 6 without you, and we will forever hold your place down here, until we all meet again in heaven. I love you forever and always."
In addition to her statement, Jordanna shared a link to an obituary for her young daughter. The obituary highlighted how Arrayah's smile brought joy to everyone who met her.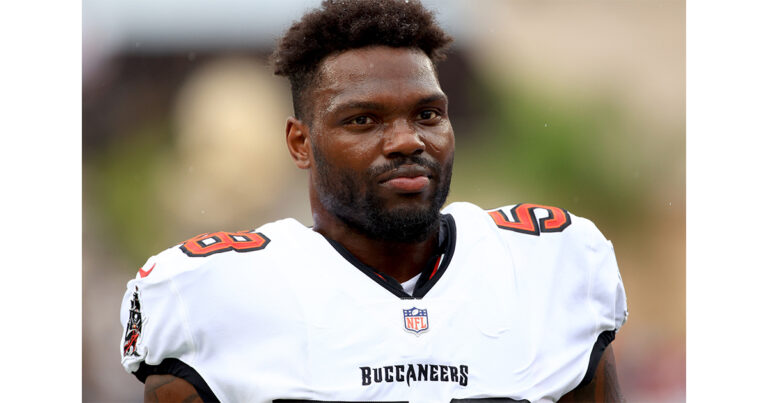 Various tributes have poured in, including one from the Tampa Bay Buccaneers. They posted a message expressing their support, saying, "Our thoughts and prayers are with Shaq, Jordanna, and the entire Barrett family during this unimaginably difficult time."
In situations like these, it's hard to find words that can truly comfort those affected. However, the community is extending their love and support to the family as they cope with the immense loss of their cherished Arrayah.
Arrayah was the youngest of Shaquil and Jordanna's four children. Shaquil Barrett, 30, has had a successful career, being selected for the Pro Bowl twice in his eight-year tenure. May Arrayah rest in peace, and may angels watch over her.
Sharing this article can help send thoughts and prayers to the family during this challenging time.