Having photos of you with your beloved taken on your wedding day is a wonderful way to relive the memories of that special day, which is also the first day of your married life. But that was not the case for one couple who didn't have enough time to get a wedding gown, not even a photographer.
Frankie King, and her high school sweetheart Royce, got married in 1944. The couple had just a few days to plan for their big day since Royce had only a two-day leave before his military deployment.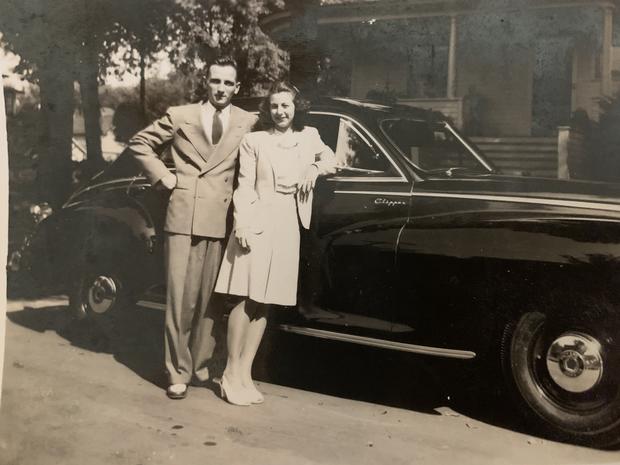 "He was stationed as a lieutenant in the Air Force … he just got his pilot wings," their daughter, Sue Bilodeau, told CBS News. "He got a short leave. They had been engaged about six months, so they decided to have a wedding before he was deployed overseas."
After Royce got his two-day leave, he returned home and got married to the love of his life before he went overseas to fight in world war II. The couple has since been happily married for over 77 years and blessed with two children.
Today, the elderly couple are still living in Oelwein and are being taken care of by a hospice nurse, working for St. Croix Hospice. On the day of their 77th wedding anniversary, September 16, the hospice nurse asked Frankie,97, if she had any photographs taken during their wedding.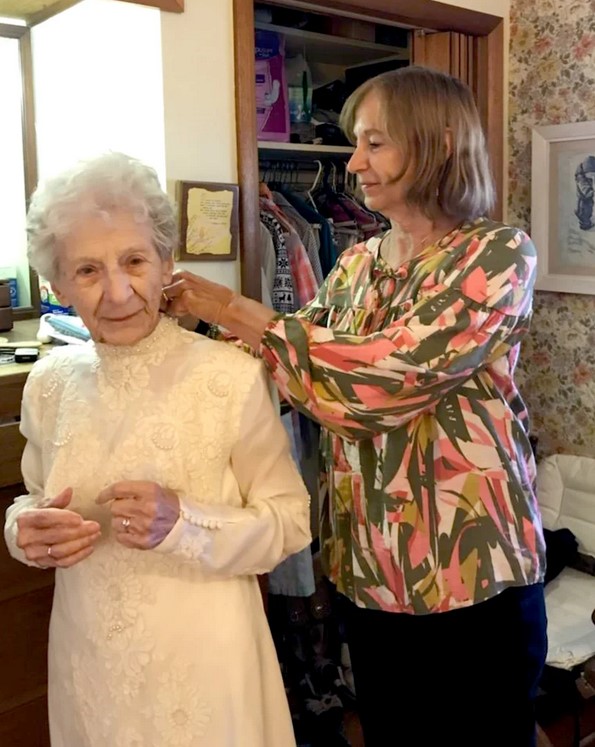 "And mom said, 'Well, we don't have a picture because we actually didn't have a photographer that day,'" Sue said.
The nurse and other staff members at St. Croix Hospice who help care for the couple at the Kings' home in Oelwein hatched a creative plan to recreate Frankie and Royce's wedding day.
Frankie was dressed in a vintage 1940 wedding gown while Royce donned his Air Force uniform — the very same one he wore on his wedding decades back.
Sue helped her mother put on the wedding dress and said, "…It was really sweet and touching, how she looked at herself in the gown. She said, 'Should I wear my glasses or not? I didn't have glasses that day.' And I said, 'Wear your glasses, you're beautiful this way.'"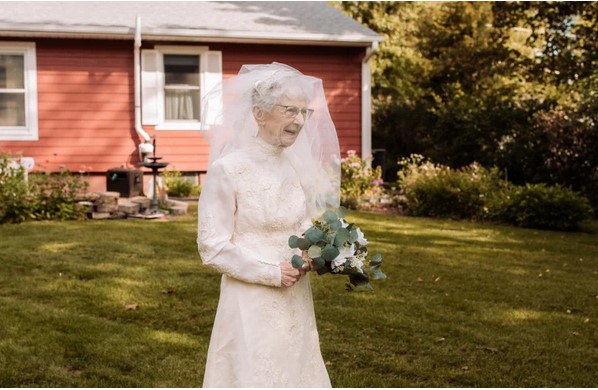 On that beautiful day, Royce was waiting for his bride outside in the backyard. He had a handkerchief held over his eyes for the "first look."
"They said, 'Are you ready to see your bride?' and took the blindfold off," Sue told TODAY. "He had just the biggest smile the rest of the day. It was amazing."
Sue was grateful to witness something special — her parents wedding being recreated. She told CBS NEWS, "Something to take away [from this story] would be, they've been through a lot—as anybody does—year after year. And through struggles and good times, they've managed to find a way to put their love and devotion above everything else to make it work."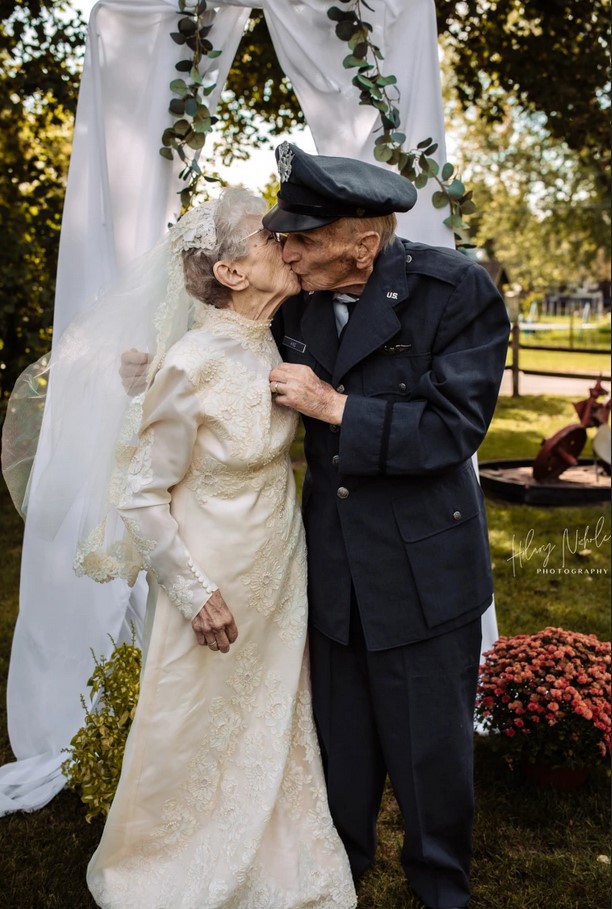 The hospice staff members were highly pleased to have come up with something creative and special for the elderly couple. "How can you not have a sense of overwhelming emotion?" said St. Croix Hospice CEO, Heath Bartness. "The connectivity you almost feel that you were a part of this, and thinking back to what it was like in World War II the first time, and how meaningful and how emotional this second opportunity to do this was. There's an overwhelming sense of pride in not just the company and what the organization did, but more so just as an act of humanity.
A professional photographer who is also a staffer at St. Croix, Hilary Michelson, captured the breathtaking scenes in a series of beautiful photos that now make up the Kings' wedding album.
Cover image source: St. Croix Hospice/Facebook