Most people do not live long enough to celebrate their 100th birthday—but there are some who are blessed enough to do so. At this age, not everyone is fully able to do chores, let alone participate in their own birthday celebration.
One woman who recently celebrated her 101st birthday had a great time on her big day. Her answer will surprise you when asked about her secret to living a long life.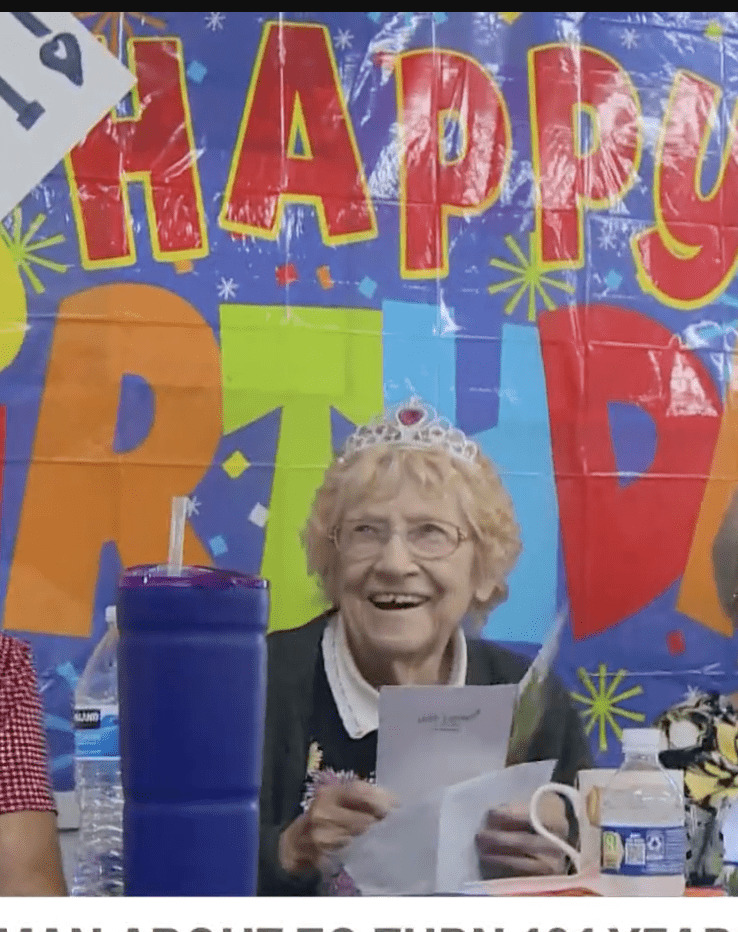 Helen Beebe was born in 1921 in Howard City, Michigan. She plays an important role in her community. She is an active member of the community center in Howard and is cherished by everyone at the center. Recently, the community members organized a potluck birthday party to celebrate her 101st milestone, and she loved every bit of it.
The centenarian revealed that she still does house chores all by herself and that sometimes she even bakes. Every Wednesday, Helen makes a trip to the grocery store, and on Fridays, she visits the community center. When asked about her secret to long life and keeping her body and mind healthy, she says her secret is keeping her schedule busy. She believes that being very active and always moving keeps the mind and body sharp.
The centenarian revealed that the habit of moving and keeping busy was ingrained into her and her siblings by their parents, who always kept them engaged. "My folks took us here and there and kept us doing things… that's what I say is living.'
Apart from keeping busy, Helen also loves dancing. Because of her advanced age, she dances to slow music even though her favorite genre of dancing is polka.
It is always uplifting to learn about people who not only live long lives but also manage to live them to the fullest despite being in their later years.
Let us know in the comment section if you know someone living her best life at such an age. Join us in wishing Helen Beebe a happy birthday by sharing this story with friends and family.