A woman from Finland restores faith in humanity just by cleaning houses for others. 29-year-old Auri Katariina cleans people's houses for free.
Auri states she gets inspired by the constant feeling of learning and getting better. Auri admits she is addicted to personal development and loves to see other people develop too.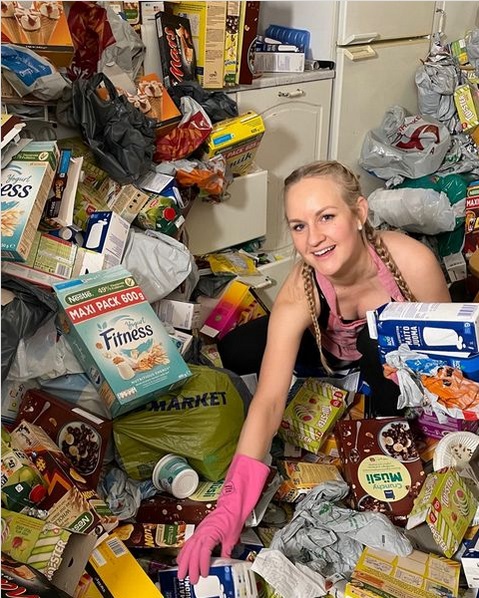 At the young age of 14 years, Auri got an internship to work as a cleaner, but disliked it because she didn't feel she was good enough. She continued cleaning until the age of twenty and eventually fell in love with it.
The young adult has a Bachelor's in Hospitality Management, specializing in cleaning. Auri learned a lot, including types of dirt and the chemistry between different products.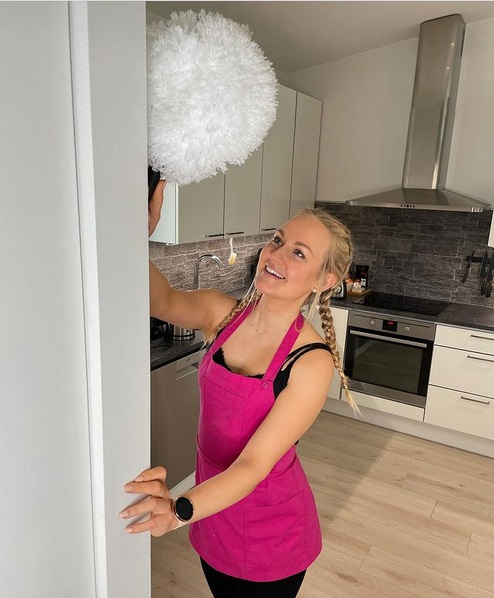 "After studying and learning how to clean right, I fell head over heels in love with it. I am always motivated to learn something new. I know that I'm not good at many things but it's amazing to learn new things throughout life, from other people. I have studied cleaning for years so now I can teach others." Wrote Auri in her Q&A when asked by one of her followers what motivated her to start cleaning.
The Tampere University of Applied Sciences alumni, started by posting cleaning videos on TikTok, and soon, her first client reached out to her for help. Her first client was a woman who had lost her husband to suicide. The woman sent photos of her apartment and Auri ran to her aid. Soon after that, people from around the world started asking for her assistance.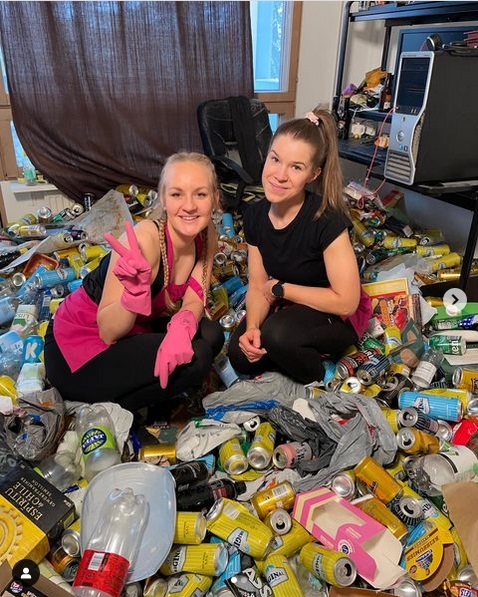 Auri is a huge advocate for mental health, therefore does not judge people and their messy houses. Auri believes most of the people she helps have some kind of mental illness and do not have the strength to take care of themselves or their homes. "Many treat their homes as they treat themselves in life because they do not care anymore," she says.
For years, Auri worked in a cleaning company as a manager and had at least 30 employees. In the beginning, Auri would then clean up for free on the weekends. Eventually, she had to stop working in the cleaning company as her sponsors turned her hobby into a legit business.
Although it is never about the money for Auri, she claims to get good money from her social media due to cleaning. She is now a full-time entrepreneur who receives applications from clients all over the world either by email or direct messages on Instagram. Auri has her boyfriend of one year and friends help her clean if the house is far away, but will clean alone if near Tampere.
Despite cleaning, Auri enjoys reading, personal development, running, drinking lots of tea, traveling with her grandmother, and volunteering at a center for mental health.
Auri's main goal is to show people that cleaning is fun and SEXY.