The video of a young African boy has gained worldwide interest due to his remarkable appearance. Many people are calling him an "angel" because of his stunning features. Although his name and other details are unknown, people are fascinated by his appearance.
Even though its not known how old the boy is or what his name is, many people find him very beautiful. Some people think he looks like an angel because of a lightning-like scar on his face.
The videos show him staring at the camera and eating from a spoon. The person who posted the videos is named Raoul Tsasa and he is from the Netherlands.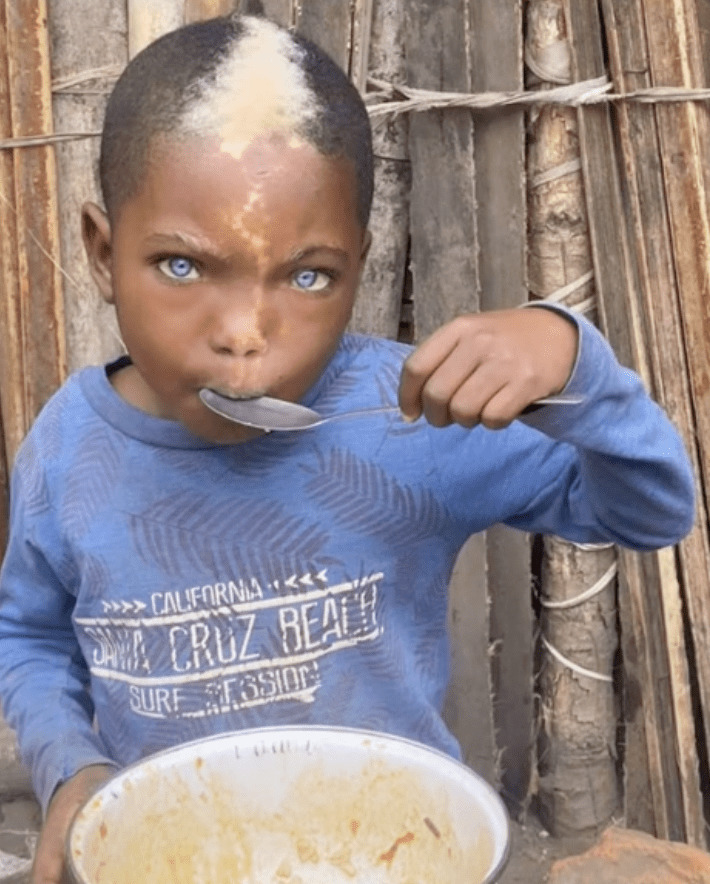 Many people believed that the child has a promising future due to his unusual yet captivating appearance. Duc Nambouri, a user, expressed that the child's distinctiveness made him well-suited for a successful acting career, as he already stood out from others. "He looks so unique. He shouldn't struggle to be a great actor. He already stands out among the crowd."
Similarly, Michael Brown-Herrer, another TikTok user, commented that the child was a gorgeous masterpiece. "He is a masterpiece of beauty." Overall, most people agreed that the child was beautiful.
However, some people had strange theories regarding how the child acquired his unique appearance. A user named Lunar Moon wrote "He's so beautiful. I keep thinking he was kissed by lightning." Another user named Jamie La Chaky wrote her suspicious as, "I believe he has Waardenburg Syndrome."
Another user, Jamie La Chaky, believes that the child might have Waardenburg Syndrome. This is a group of genetic conditions that can alter the color of hair, skin, and eyes, as well as cause some hearing loss. However, despite the suspicion, everyone agreed that the child was indeed beautiful.
Let us know your thoughts about this young boy with stunning looks in the comment section below.