A dreadful situation unfolded recently, sparking fear in every parent's heart about the dangers on the street. A young 7-year-old girl, Emery Burrows from St. George, Utah, faced a life-changing moment when a vehicle hit her. Now, she's in a Las Vegas hospital, battling for her life.
As the news spreads, communities are coming together to support Emery and her family through this tough time. It's a moment that emphasizes not just the perils our kids might encounter, but also the incredible strength found in community support. The wave of goodwill for Emery's recovery is heartening, showing that even in dark times, people come together to help.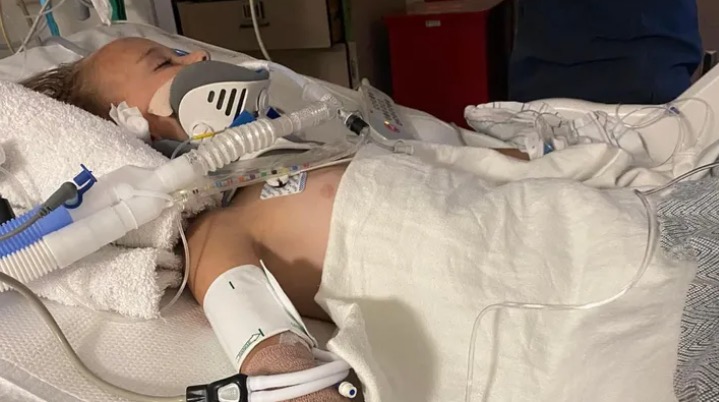 Last weekend, a heartbreaking incident occurred. Emery, a lively 7-year-old described by her family as a "firecracker", was hit by a pickup truck, causing serious injuries. The accident happened when Emery and her brother were playing soccer in their front yard as it started to get dark, and the ball went onto the street. To save her life, she was quickly flown to a Las Vegas hospital where she's now being treated.
Emery followed the safety rules she was taught: she looked both ways before trying to get the ball from the road. She noticed a car coming from one direction, so she waited for it to stop. The driver saw Emery and the ball and halted. But when Emery tried to run across the road after the car stopped, she didn't see a pickup truck coming from the other direction. Her aunt, Kate Story, explained the sad situation to Fox13, detailing how the tragic accident unfolded despite Emery doing everything she was told.
The impact was devastating. When police arrived, they found Emery unresponsive. The person driving the pickup was actually a neighbor of the Burrows family. He hadn't seen Emery at all, but he stayed right there, working with the police during their investigation. Kate Story, Emery's aunt, emphasized the unpredictability of the situation, saying, "There's nothing they could've done; it's dark, you don't see a ball or a kid. Then all of a sudden there's this little peanut right in front of you." She believes it was an unfortunate accident that nobody could've anticipated.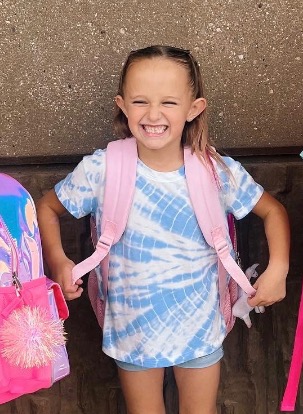 Emery faced grave injuries: a broken skull, bleeding in her brain, and a fractured tibia. Reflecting on the unfortunate event, Emery's aunt, Kate Story, told KSL, "It was one of those things where it's like, 'Oh, it's not really Emery's fault. It's definitely not this guy's fault. It's just a tragedy."
To help with Emery's medical bills, her family started a GoFundMe page, and the support has been overwhelming. They've already raised over $16,000 at the time of writing. More than the funds, the positive news is that Emery is showing signs of improvement. She's now breathing without assistance, and she's proving her resilience in this challenging time. Emery's aunt gave an update, saying, "She's doing remarkable for what her little body, the trauma that it has endured." She further explained that Emery's leg is being held together with a chain and screws, and thankfully, the bleeding and swelling in her brain are reducing.
Emery, a young girl with a passion for dancing and soccer, is showing everyone her incredible fighting spirit. While her journey to full recovery is going to be a long one, the overwhelming support from the community and Emery's own determination are major sources of hope for her family.
By Monday evening, with sedatives stopped and breathing on her own, Emery managed to say a few words, even though she was not fully conscious all the time, according to Fox13. Emery's aunt, Story, shared, "She's in and out of consciousness right now, she's breathing on her own, she does have the ability to speak although she hasn't been talking and conversing yet or opened her eyes to make eye contact yet."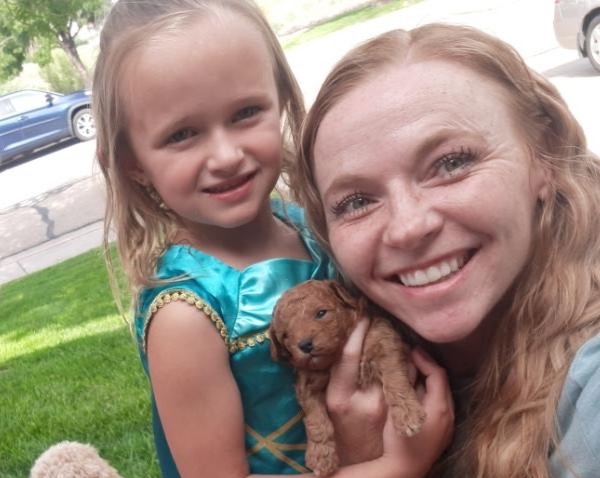 Despite this, the family is hopeful, seeing these developments as positive signs after such a severe brain injury.
Emery's family is going through an intense emotional journey, but the countless prayers and immense support from people everywhere are fueling her recovery.
Emery's mom also reached out on the GoFundMe page. She wrote, "Please pray for my tiny girl to make a full recovery so she can get back to dancing, playing soccer, and loving on her puppies. Please also pray for my neighbor that hit her, that he and his wife will be able to heal from this tragedy as well. Thank you."
Let's all keep Emery, her family, and everyone affected in our thoughts and prayers.