Two people met and quickly fell in love, deciding to get married just a few months later. But here's the twist: they aren't young lovebirds. Instead, both of them are over 100 years old!
John and Phyllis Cook live in the same senior care home, Kingston Residence, in Sylvania, Ohio. Their rooms are only a floor apart, and that's how they met and became really close. Phyllis, who's about to turn 103, told WNWO, "I know you think that may be a little bit far-fetched for somebody our age, but we fell in love with each other."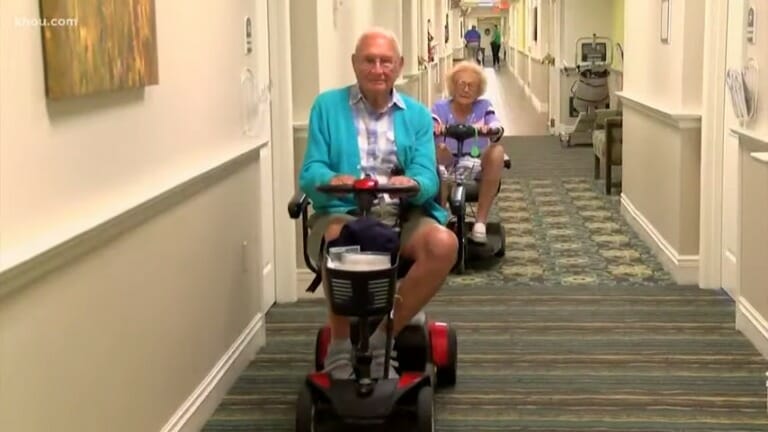 John, a 100-year-old WWII veteran, said, "Well, we were just compatible in a whole lot of ways, found ourselves enjoying each other's company" Both John and Phyllis had been married twice before, having lost their spouses. They do more than just typical senior activities like Bingo. When asked about their favorite thing to do together, John cheekily said, "I probably shouldn't talk about that."
Phyllis was open about their relationship, saying to KHOU 11, "He's not completely dead sexually and neither am I!" But she firmly added that as a Christian, she believes in being married before getting too intimate. John respected her wishes, so they went to the courthouse to get married.
John and Phyllis went to the courthouse just to get a marriage certificate but ended up getting married on the spot. John recalled, "It wasn't the plan, but we got here and they said we could marry you here," Excitedly, John added, "I said 'Good, let's get it over with.'"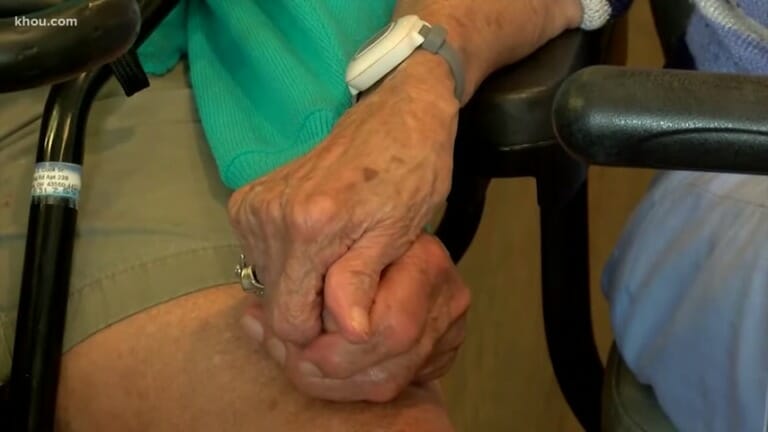 John and Phyllis are hopeful for many joyous years ahead. Given Phyllis's family history, they might have a long time together; after all, her mom lived to be an impressive 106 years old!
John and Phyllis show that love can blossom at any age and it's never too late for a fresh start. Even so, they understand the value of personal space. Phyllis mentioned they're keeping their separate apartments because, why hurry? Cheers to the lovely couple, and may their story inspire many! Share to spread the warmth!