Back To The Future is a highly regarded movie from the 1980s that many people recognize as iconic. The film still has a following to this day. Recently, the main actors from the movie got back together, causing a stir around the globe.
This was especially noteworthy because the lead actor, Michael J. Fox, has been battling a long-term illness for many years.
The cast members, including Lea Thompson, Christopher Lloyd, and Tom Wilson, were all part of the original franchise, and there are many loyal fans who remain devoted to it. That's why the group was invited to the FanExpo convention to reminisce about their experiences working on the movie.
View this post on Instagram
Lea Thompson, the actress who portrayed Marty McFly's mother in the first two movies, shared on Instagram about their reunion. She uploaded photos and videos from the occasion and expressed her thoughts.
"Wow, honestly had the best time today with my #bttf family," she captioned the post while tagging all the actors and some of her other friends. "So many fun fan moments too and a llama."
In October 2022, Lloyd and Fox met up again at the New York Comic-Con, along with other members of the cast. They shared some unknown details about the time they spent filming the series. One of the things they revealed was that Fox replaced Stotz for the role of Marty McFly after filming had already started.
Lloyd, who is now 84 years old, admitted that he wasn't too thrilled about the change in casting, as it happened after they had already been shooting for six weeks. However, he also said that there was immediate chemistry between him and Fox.
It's clear that the two men have a genuine and beautiful friendship that has lasted for decades. Their bond is so strong that it can bring tears to your eyes.
Fox had a great time working with Christopher Lloyd on the Back to the Future movies. He enjoyed watching Lloyd act and was impressed by his ability to convey a lot of information in just a few seconds.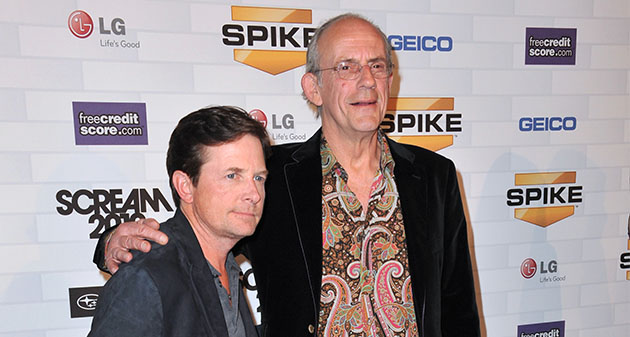 Fox also spoke about how he and Lloyd got to know each other over the years, and how they connected while working on the third movie. He revealed that Lloyd is a great guy and a talented actor who loves the craft.
"It took me a few films to get to know him. In 'Back to the Future Part III' we connected in a way we hadn't on the other films. I came to see how much he loved acting. I never got that before. To sit down and talk about acting and talk about Shakespeare and 'King Lear'… This guy can play King Lear! People don't expect that of him. He's full of surprises."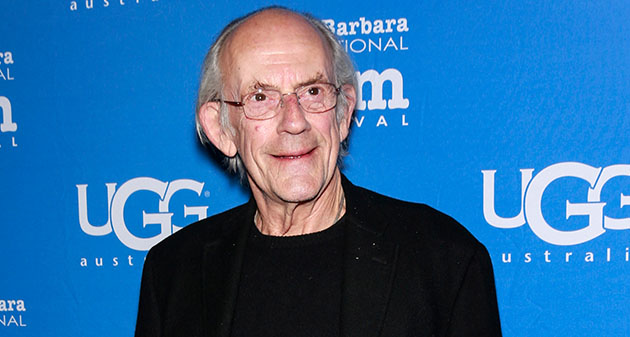 Fox also talked about his Parkinson's diagnosis and how the cast and crew of the movies supported him during that time. He sees his illness as a gift that has given him the chance to help others. He said, "Parkinson's is the gift that keeps on taking. But it's a gift, and I wouldn't change it for anything." Adding, "People like Chris have been there a lot for me, and so many of you have. It's not about what I have, it's about what I've been given: the voice to get this done, and help people out."
Let us know your thoughts about this article in the comment section below.