A teen is being celebrated as a hero for saving a driver's life after her car veered from the parking lot and drove straight into a bay on New York's Long Island.
On Monday night, Mia was leaving a South Ocean Avenue parking lot in her Subaru Outback when she mistakenly stepped on the wrong pedal causing her to accelerate and plunge into the water.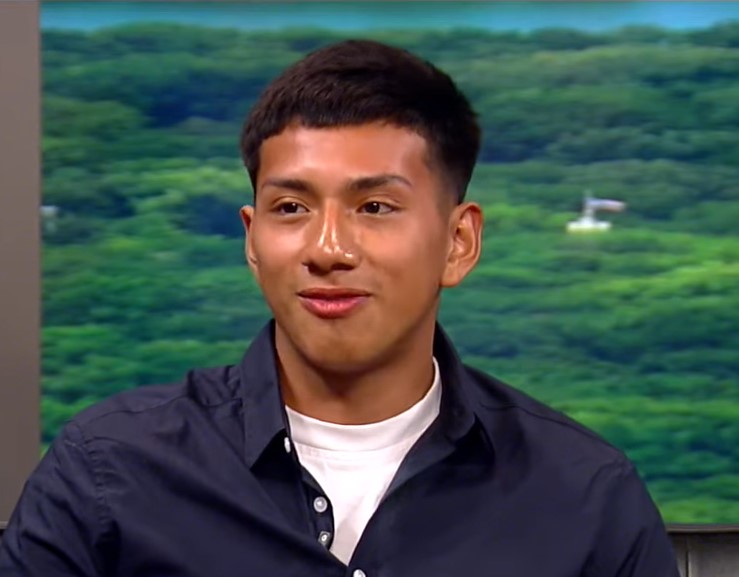 Seventeen-year-old Anthony Zhongor was listening to music at the dock when he heard a huge splash. "I heard a huge splash and saw everyone running toward the dock. I don't know what happened," Anthony told NBC Newyork.
After Anthony realized what had happened, he quickly got out of his car and jumped into the freezing waters, saving Mia from her sinking car as other bystanders stared. "She was banging on the door, banging on the window, trying to break the window of course," Anthony said of the frightening event.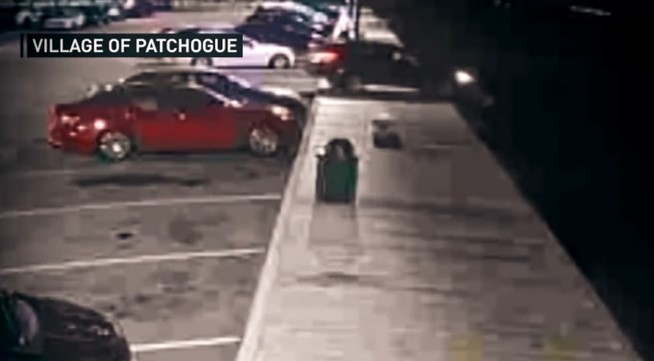 "And then that kind of got me nervous, scared for her. I took my clothes off and went into the water. The dive was pretty, pretty far, so it was just right there as soon as I looked up, grab the door handle."
While the car was slowly sinking, Mia tried to open the car door first but she couldn't get the door open. So she started banging on the window. Anthony used his weight to make the nose of the car go deeper into the water, helping Mia get out through the back.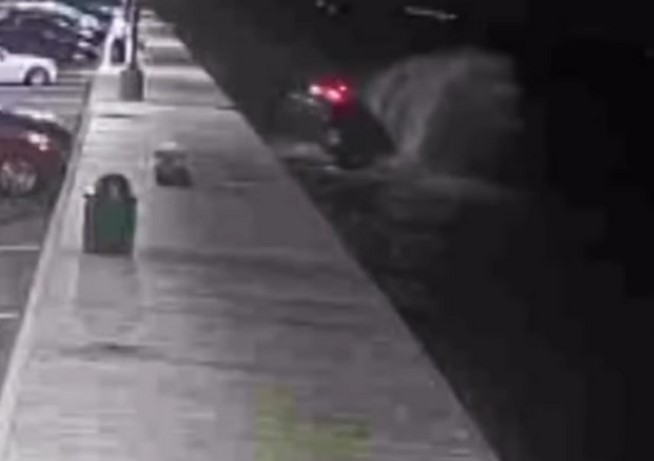 "She just came up and said, 'Oh, my God, thank you' and was crying, that's all," Anthony said. They then swam together back to the surface.
Mr. Charles Samolinski, Mia's father, visited the place where the incident happened and thanked Anthony Zhongor for saving his daughter's life.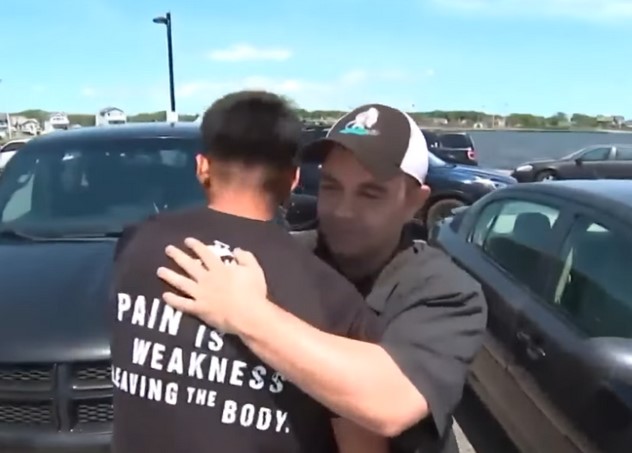 "Thank God somebody was here and wasn't staring into their phone and did what needed to be done," he told WNBC. "If he wasn't there, who knows where we'd be standing here right now."
Mia's car was later pulled out of the bay by a heavy-duty wrecker.
Anthony, who has one month left before he graduates high school, has been recruited by the United States Marine Corps and will start boot camp training in September.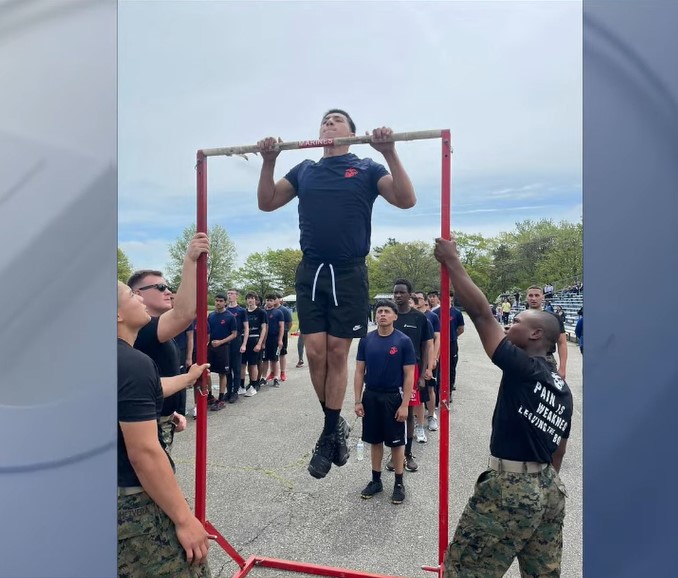 According to Mia's father, his family plans to reunite with Anthony off-camera to thank him for his act of bravery. "A car can be replaced, my daughter… irreplaceable," he said.
Learn more about this story by watching the video below.
Article Sources: NBC Newyork, NBC15, Today