Aerosmith fans received disappointing news this week: the band postponed six shows from their last tour, "Peace Out: The Farewell Tour." Through an Instagram post, the iconic rock group announced rescheduled dates for Toronto, Chicago, Detroit, Cleveland, Raleigh, and Washington D.C., which are now set for early 2024.
Aerosmith's lead singer, Steven Tyler, revealed the reason for the postponement on Instagram. He shared that he has suffered significant vocal cord damage and doctors have advised him against singing for the next month.
Steven Tyler expressed his sorrow on Instagram, stating, "To all our fans, I'm heartbroken to say I have received strict doctor's orders not to sing for the next thirty days. I sustained vocal cord damage during Saturday's show that led to subsequent bleeding. We'll need to postpone a few dates so that we can come back and give you the performance you deserve."
Aerosmith further mentioned, "All previously purchased tickets will be honored for the rescheduled dates. Refunds will be available for those unable to attend. Fans with questions regarding refunds are asked to reach out to their point of purchase."
Aerosmith's "Peace Out: The Farewell Tour" was initially set to have 40 shows, starting in Philadelphia on September 2 and concluding in Montreal on January 26. Due to the recent postponements, the tour's end date will now be extended. According to recent updates, Aerosmith plans to resume the tour on October 11.
Aerosmith's choice to embark on a farewell tour is admirable, especially when considering the age of its members. Steven Tyler celebrated his 75th birthday in March, and the demands of a 40-show tour can be challenging on him. However, given Tyler's history of dedication and selflessness, it's no shock that he's ready to give his all for the fans.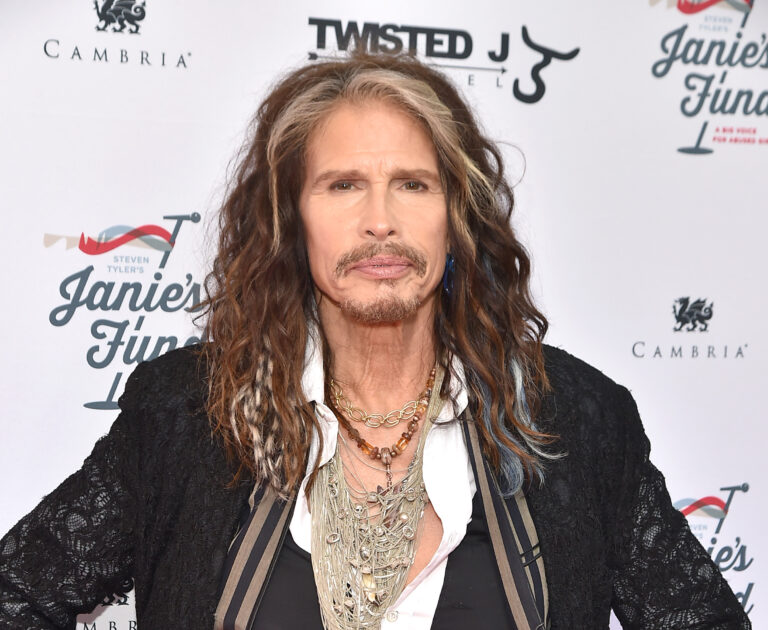 In 2019, Steven Tyler, the lead singer of Aerosmith, played a significant role in founding a shelter for abused and neglected girls. He generously donated $500,000 for the renovation of an 82-acre property near Memphis. This sanctuary, named "Janie's House" after the band's 1989 hit "Janie's Got a Gun," is dedicated to offering a secure environment for women in need.
We all hope for a swift recovery for Tyler so he can continue to inspire and perform. If you love Aerosmith and Tyler, share your thoughts in the comments!